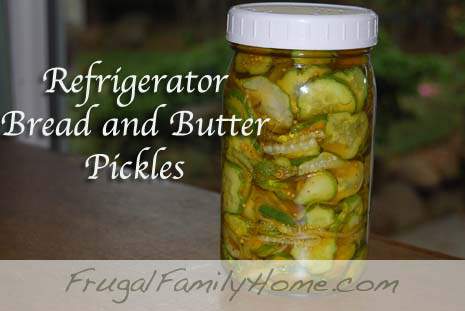 Do you like pickles but don't know how to can? Here is a great recipe I make when I just have enough cucumbers out of my garden for a quart jar of pickles but not enough to can. If you have not had bread and butter pickles before they are more tart than sweet pickles but definitely sweeter than a dill. We like them on sandwiches and as part of a vegetable tray.
I had just enough cucumbers out of my garden for a quart jar of these pickles so I made up a batch to have in the refrigerator. Make sure to remove any prickly spines and scrub the cucumber very well.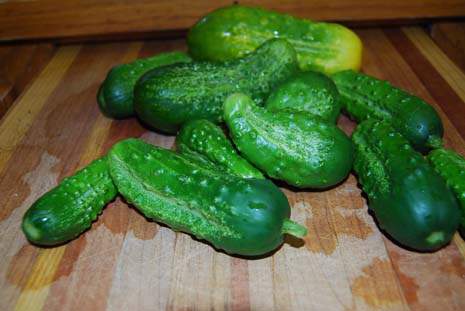 Here is the recipe
Refrigerator Bread and Butter Pickles (makes 1 quart)
1 1/2 pounds of pickling cucumbers (at Costco they are sold as Baby Cucumbers)
1/3 large onion sliced thin
1 T Pickling Salt or Kosher salt
1 cup Apple Cider Vinegar
1 t Mustard Seed
1/3 t Celery Seed
1/3 t Turmeric
.8 cup Brown Sugar Packed
1. Wash the cucumbers and slice them thin. Discard blossom end and stem end. Slice thinly the onion and add to cucumbers in a bowl. Add in the salt and stir. Cover and refrigerate about one and a half to two hours.
2. Take cucumbers out of the refrigerator and drain liquid off. Then rinse and drain again. Set aside in a bowl.
3. Heat the other ingredients in a saucepan and stir until sugar is dissolved.
4. Then pour the hot mixture over the onions and cucumbers and let stand at room temperature for one hour.
5. Ladle the cucumbers and onions into a quart jar. ( You may need two quart jars if they all won't fit in one.) Then pour the liquid from the bowl into the jar. Store in the refrigerator. The flavor will develop more over the day or two. Makes approximately one quart jar.
Pictures of the Steps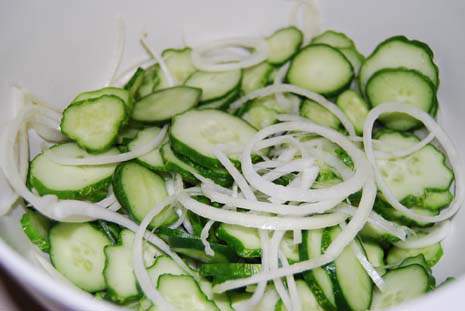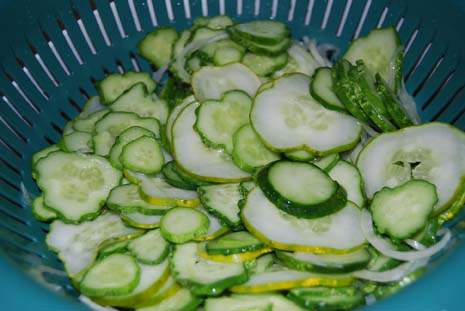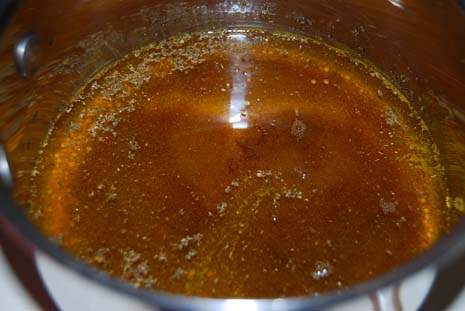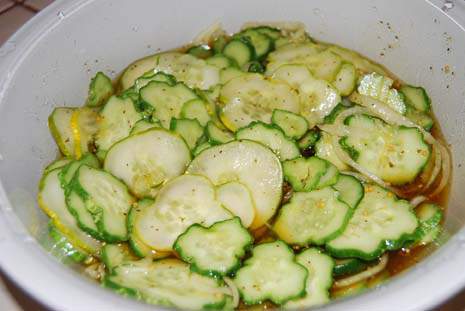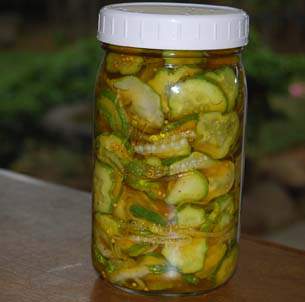 My recipe says these will keep two weeks in the refrigerator, but I have had success in keep them up to two to three months. Well that is if they last that long.
Hope you enjoy these.
Subscribe and you'll get Recipes
sent right to your inbox!
Click the button below and fill out the form.