Do you bake your own pumpkins? When baking pumpkins for pumpkin puree after removing the seeds, don't throw them away. Roast the pumpkin seeds for a healthy and inexpensive snack.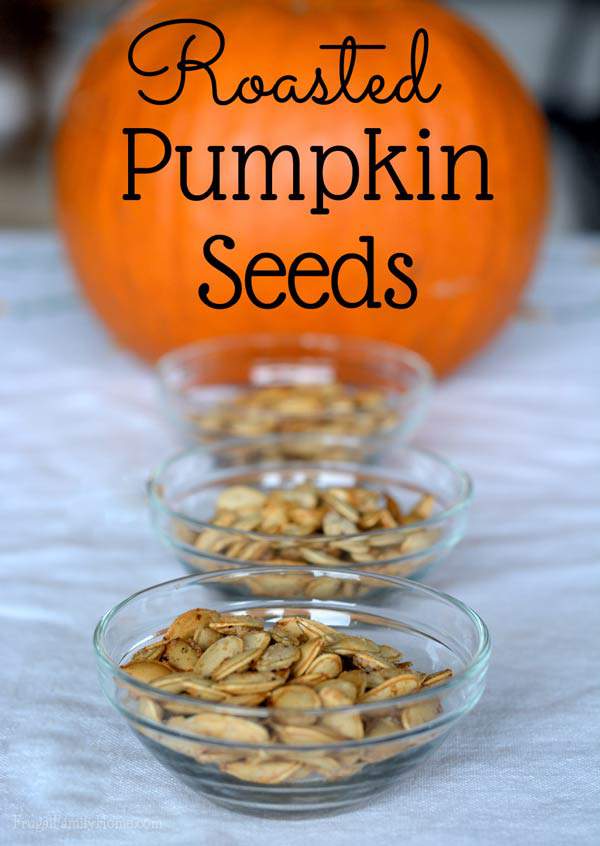 This year I was able to get pie pumpkins for just $1 each. I only purchased two, I probably should have bought a couple more. Since the pumpkins keep so well.
Washing the Pumpkin Seeds, the Slimy Part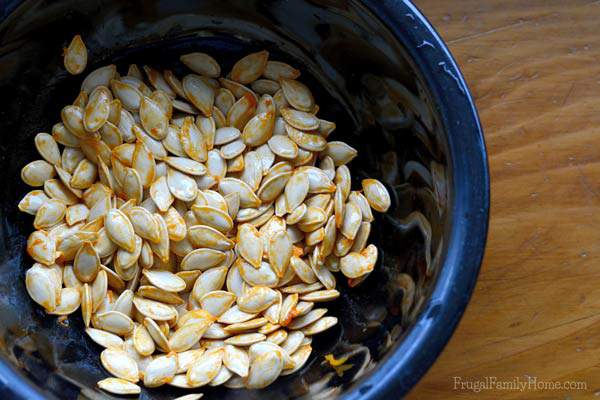 Roasting pumpkin seeds is really easy. The slimy part is washing off all the pumpkin strings before you roast them. Those strings can be sticky and slimy. I have found that if my hands are a little damp and I can get the seeds to release more easily from strings.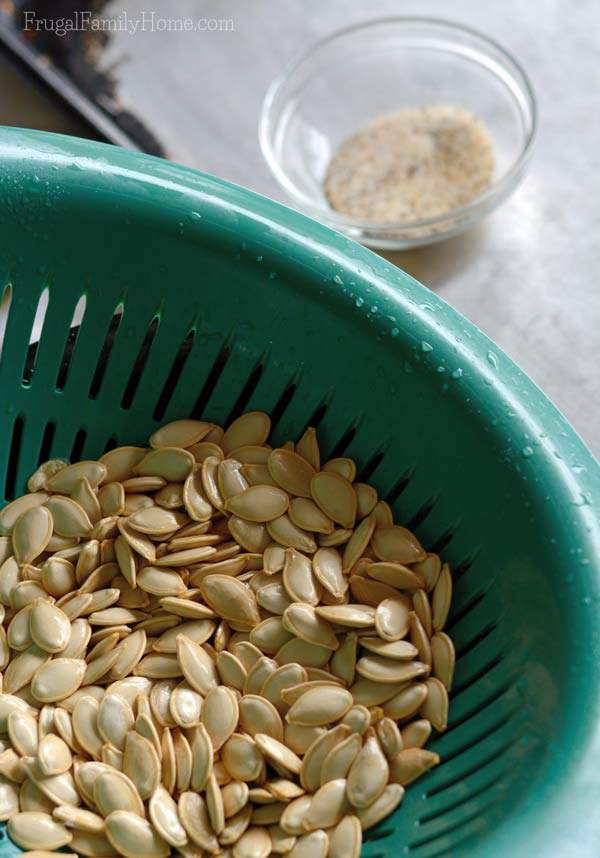 Once the seeds are fairly clean, I give them a rinse in the colander. Then it's time to season them up and get the seeds into the oven.
Season and Roast the Pumpkin Seeds to Perfection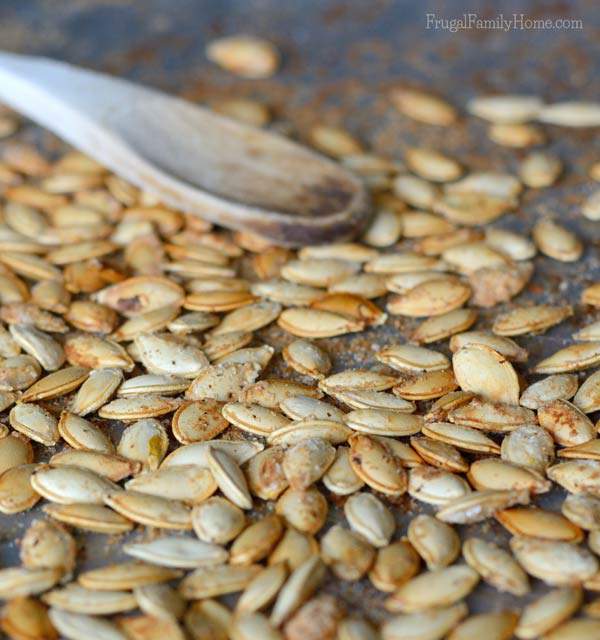 I use a combination of salt, pepper and garlic for my pumpkin seed seasoning. But you could use any combination of seasons you like. I also toss the seeds with a little olive oil to help the seasonings to stick. Only about a tablespoon is needed.
After the seeds are tossed in oil and sprinkled with seasoning. I roast them until they are golden brown. They roast quickly, taking only about 8 minutes, so be sure to set a timer. I also like to give them a stir about half way through the roasting time. It helps them to brown more evenly.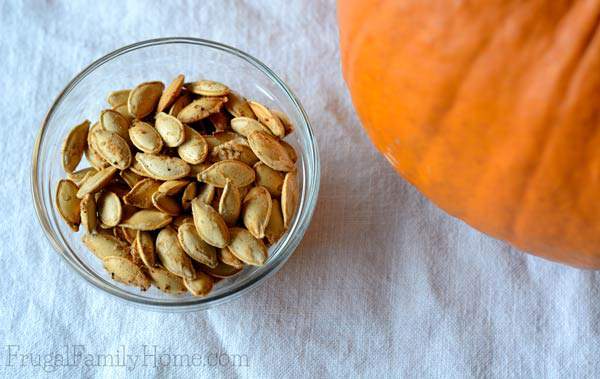 The seeds smell so great right out of the oven, it's like a garlic nutty smell. The shells get nice and crisp. They are so flavorful with the seasoning on them. It makes them just a little addictive.
The day I made this batch I told the kids they could have some if they liked. My daughter grabbed a handful to eat. My son look at them and said "No Thanks."
I told him that he liked the roasted pumpkin seeds before and he should give them a try. He reluctantly tried one and announced, "These don't taste as bad as they look." I don't know if I should take it as a compliment or not. But he did come back for more. 😉
The next time you are making pumpkin puree, don't throw away the seeds, roast them instead. They make a yummy crisp and flavorful snack.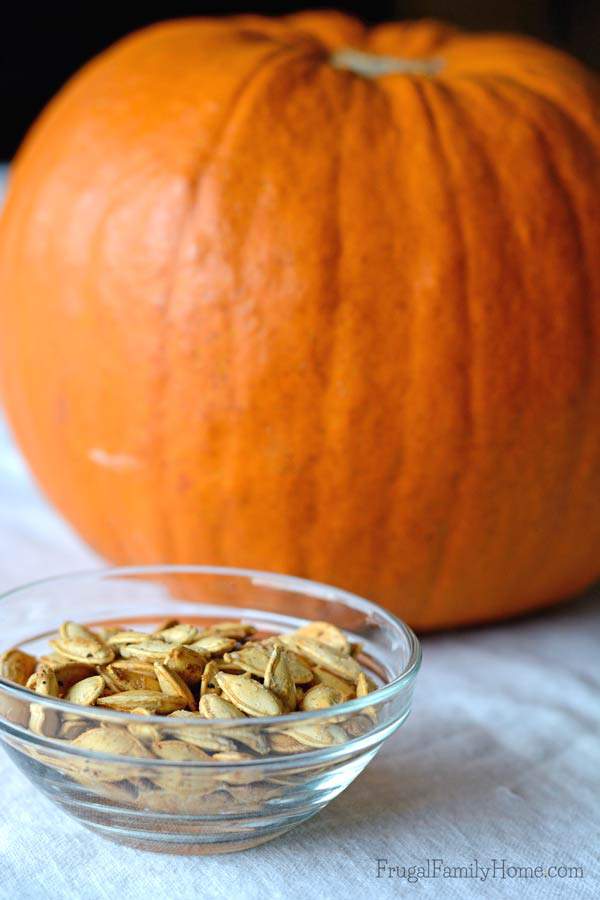 Roasted Garlic Pumpkin Seeds
An easy snack you can make out of pumpkin seeds you might just throw away.
Ingredients
Pumpkin Seeds

1

teaspoon

Salt

1/2

teaspoon

Garlic

1/4

teaspoon

Pepper

1

tablespoon

Olive Oil
Instructions
Wash the pumpkin seeds and place on a cookie sheet.

Drizzle with oil and stir well.

Sprinkle with the salt, garlic, and pepper.

Stir to distribute the seasoning

Roast in a 375 degree oven for 8 minutes or until golden brown.

Let cool and enjoy.
Have you roasted pumpkin seeds before? What kind of seasonings do you prefer on your pumpkin seeds?
Subscribe and you'll get Recipes
sent right to your inbox!
Click the button below and fill out the form.