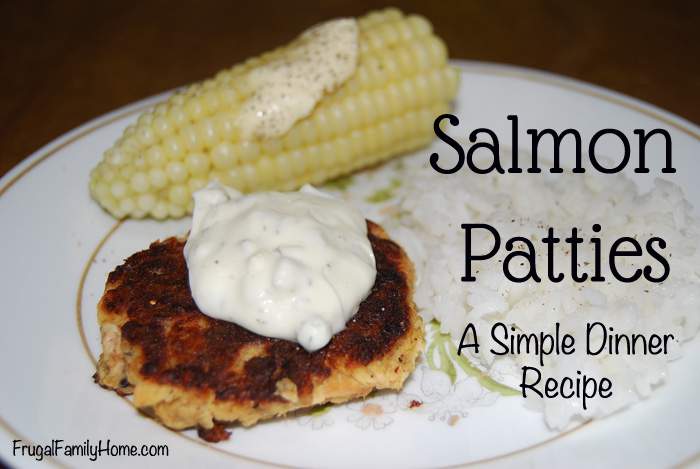 Salmon Patties, A Simple Dinner Recipe
When I was growing up my mom always used to make Tuna Patties for us. I really liked them a lot. When I am making fish patties for my family it always reminds me of great memories of her. Don't you love it when you can get those great memory triggers when doing an everyday task. 🙂
My family really likes fish, but fresh fish can be a little expensive. But canned fish can be a great buy. I like to grab canned salmon when it is on sale so I can make this recipe often for my family. This recipe is a quick and easy recipe too. I can usually get the salmon patties done in about the time to takes to make the rice for a side dish.
I like to mix up the breadcrumbs with the seasonings in the food processor. I like how the processors cuts the onions really small so you don't end up with a big chunk of onion.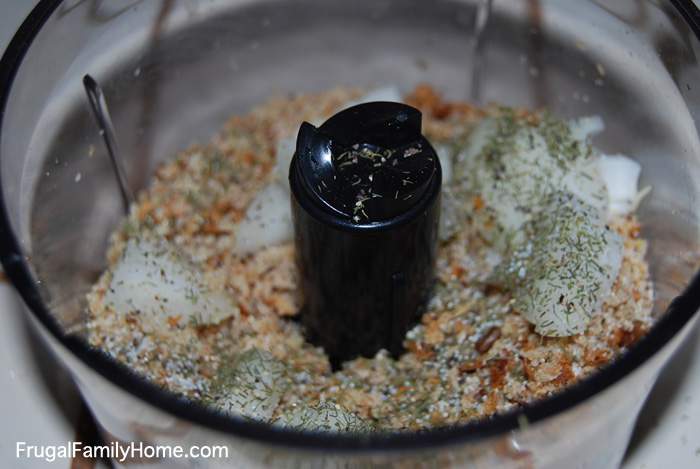 I use the canned salmon that contains bones. I don't find it very hard to remove the bones and skin but if the thought of picking those items out just doesn't sit well with you, you can get the salmon that is bone and skin free just like tuna. I add the salmon to the breadcrumbs and add an egg.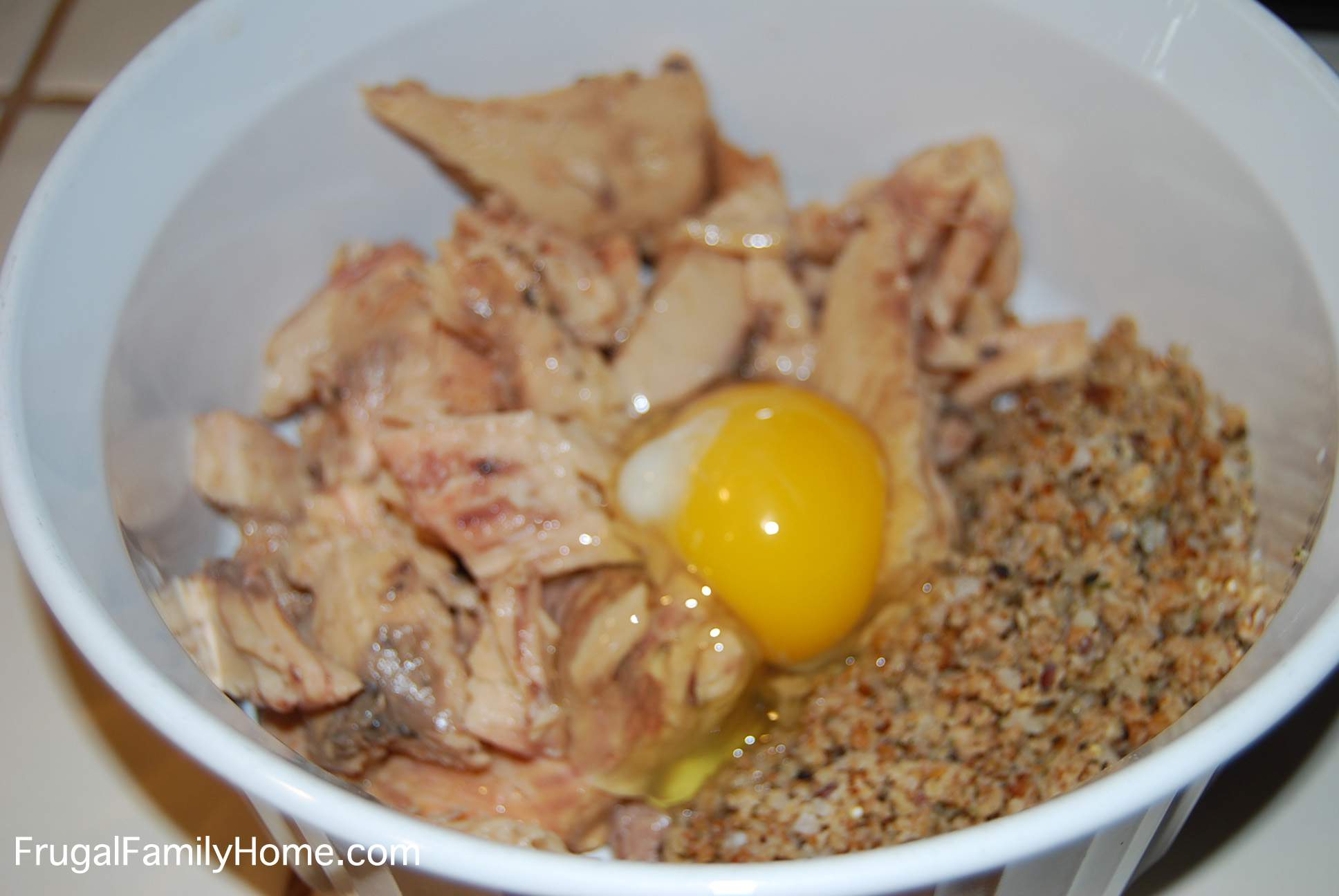 Then just mix well and form into patties. I usually will get 5-6 salmon patties out of one can of salmon. I heat a skillet on medium heat and melt some coconut oil in the pan. Then add the patties to the warm pan and let them cook until browned on the first side and then flip and brown on the second side.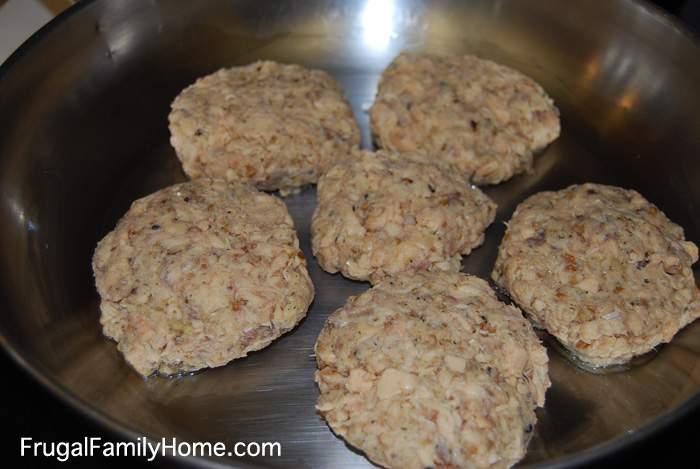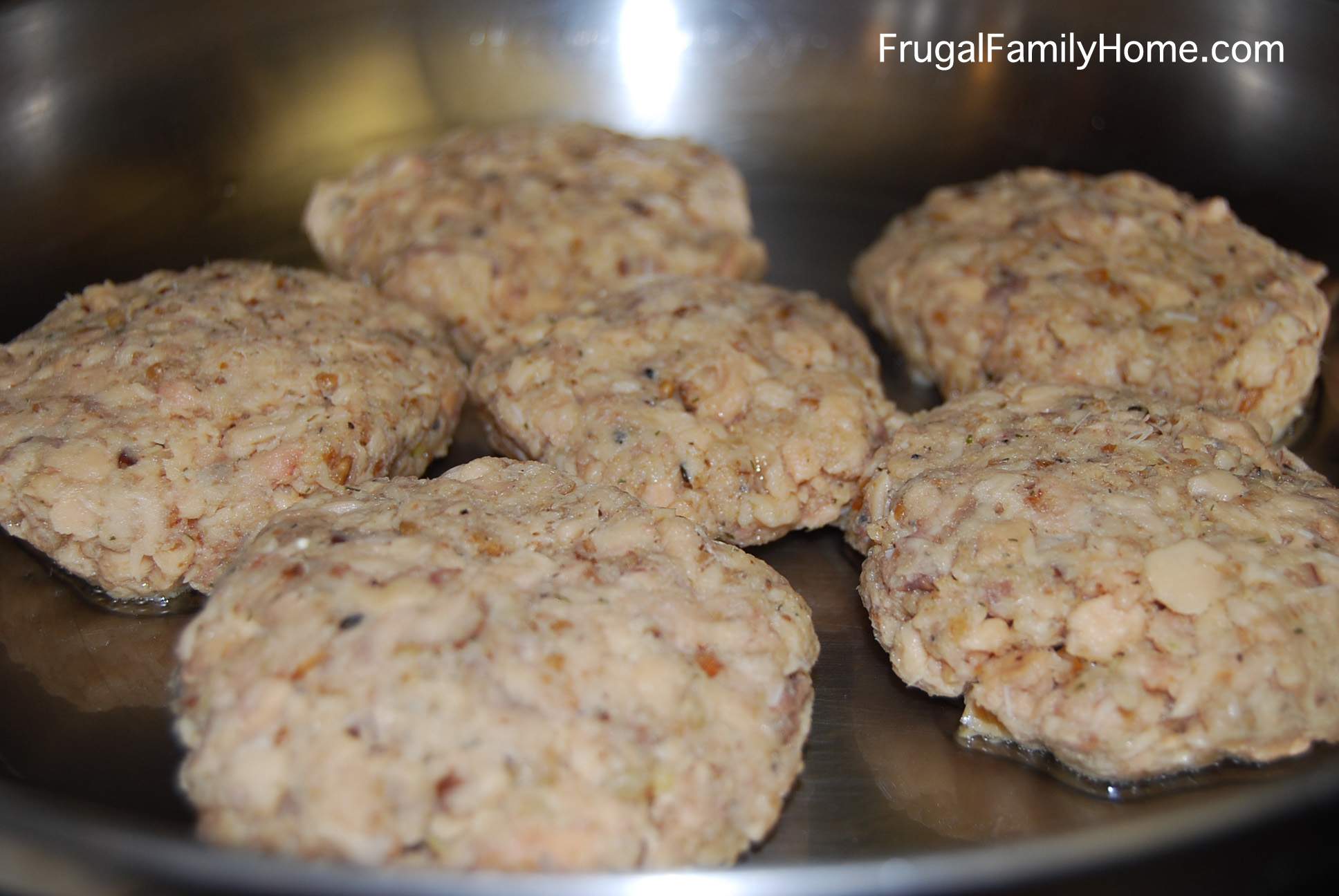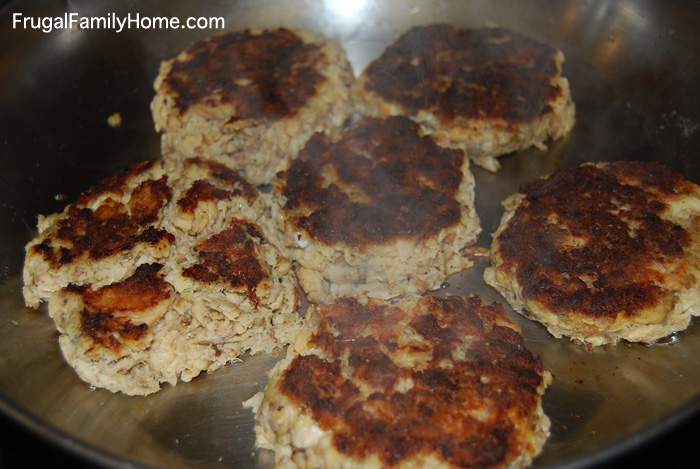 Once cooked we serve them with a side of rice and some homemade tartar sauce on top.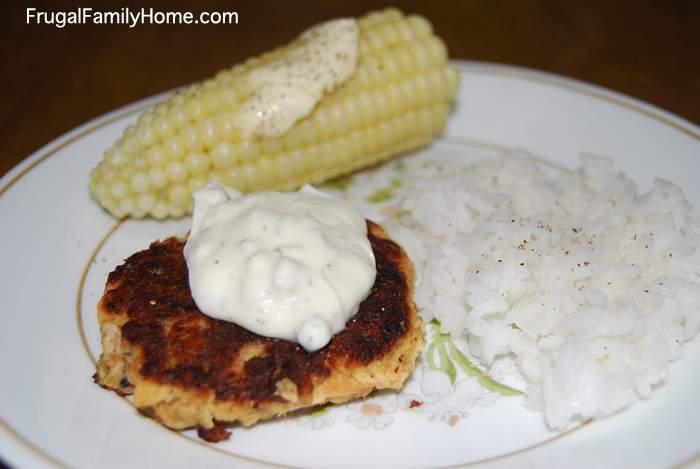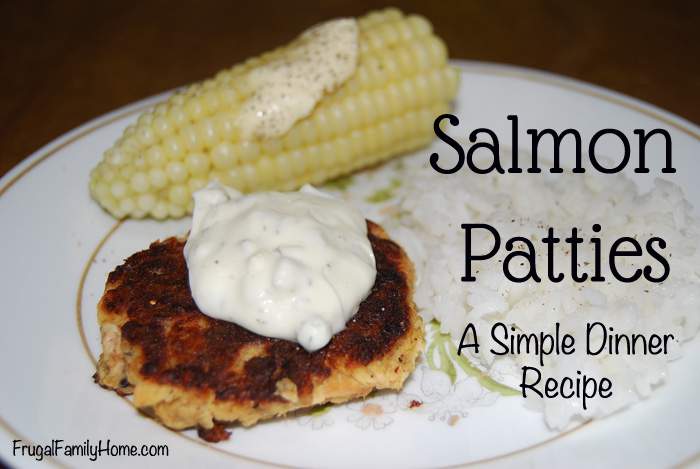 Salmon Patties
Ingredients
1

large can of Salmon

1

Egg

1

T

Coconut Oil

2

t

dried Dill Weed

1/2

t

Salt

1/4

t

Pepper

1

slice

Whole Wheat Bread

broken into pieces

1/2

Onion

chopped
Instructions
Process the bread into crumbs. Then add the onion, dill weed, pepper, and salt to breadcrumbs and process again.

Place the breadcrumb mixture into a bowl and add the salmon and one egg. Break up the salmon with a fork and mix well. Then form into patties.

Heat a skillet over medium heat.

Add 1 tablespoon of coconut oil. Once the pan is warm add the patties and cook until browned on the first side.

Then flip and cook on the other side until brown.

Serve with tartar sauce.
Have you ever used canned salmon before?
Subscribe and you'll get Recipes
sent right to your inbox!
Click the button below and fill out the form.