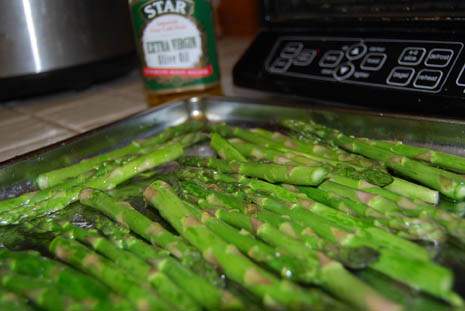 I often get whatever vegetables are on sale at my local discount store, Everyday Deals each week. By doing my shopping this way we end up eating a variety of different fruits and vegetables. But it does make me search for different ways to cook the vegetable I purchase. Since I am able to get asparagus on sale fairly often. I have tried preparing asparagus a few different ways. This recipe is by far the easiest and best tasting yet.
My favorite way to cook asparagus is by roasting them. It gives a great flavor and they end up being tender-crisp. It is a really simple easy way to prepare a side dish and if you like asparagus I think you will really like this dish. I am sure it would work fairly well with frozen asparagus but I used fresh asparagus for this recipe.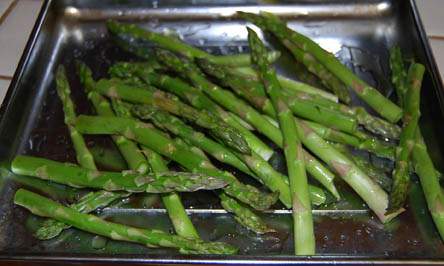 I washed the asparagus and removed the woody end part. Then I placed them on a rimmed baking sheet and added some olive oil.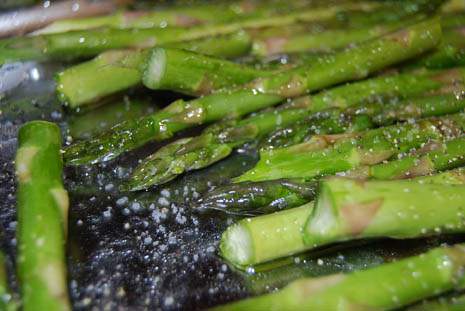 I stirred them around a bit to be able to distribute the oil and then added salt and pepper. They already look great, don't they?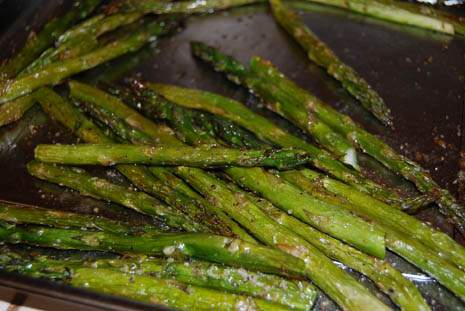 I then roasted at 375 degrees until they were tender crisp. That is it easy peasy.
I hope you enjoy this simple side dish recipe as well as we do.
Subscribe and you'll get Recipes
sent right to your inbox!
Click the button below and fill out the form.