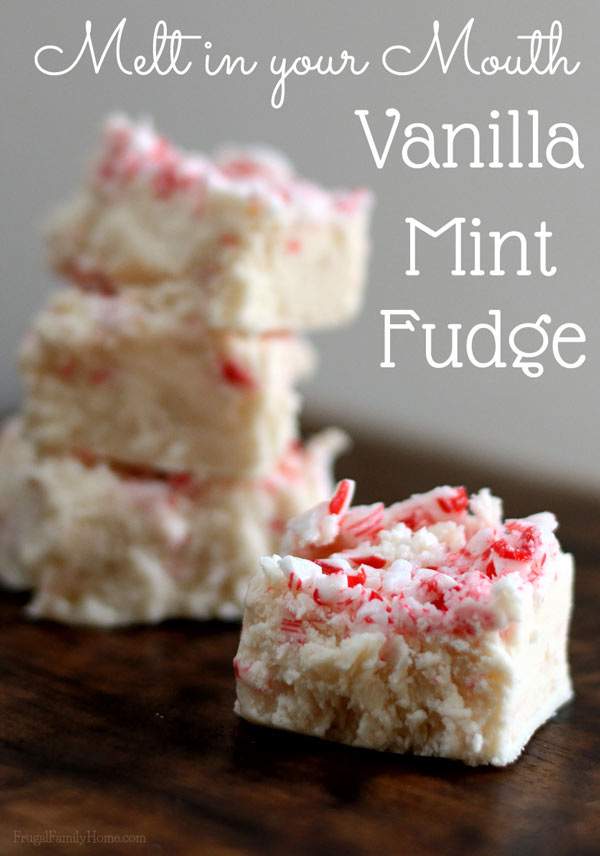 I love to make candy this time of year. I used to help my mom make candy when I was a kid. Each year we would make the candy and then we would go and deliver them to our neighbors, friends, and family. It was so much fun each year.
I normally would just make the same candy each year to give away. But this year I decided to try to make a couple new recipes. That's how this recipe was born.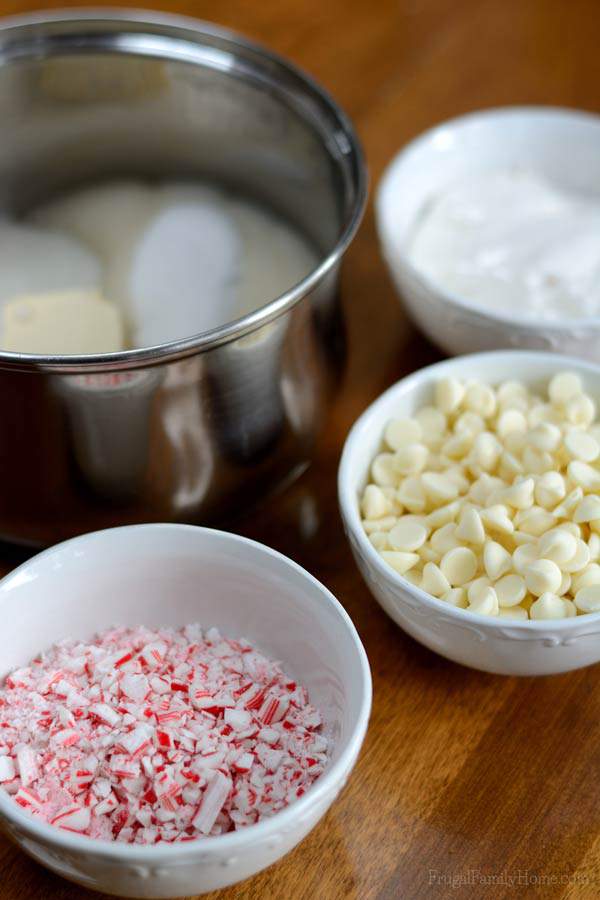 Vanilla Mint Fudge Recipe
I used my chocolate fudge recipe as a guide. Since it's such a great recipe and turns out so good each time. I changed it just a little and came up with this yummy Vanilla Mint Fudge, that I think is to die for.
At first, I thought, I would put a few drops of the mint candy flavoring into the fudge. Making basically a mint fudge. But then I got the idea to make a vanilla fudge infused with little chunks of candy cane, making a burst of mint flavor and crunch from a mint topping.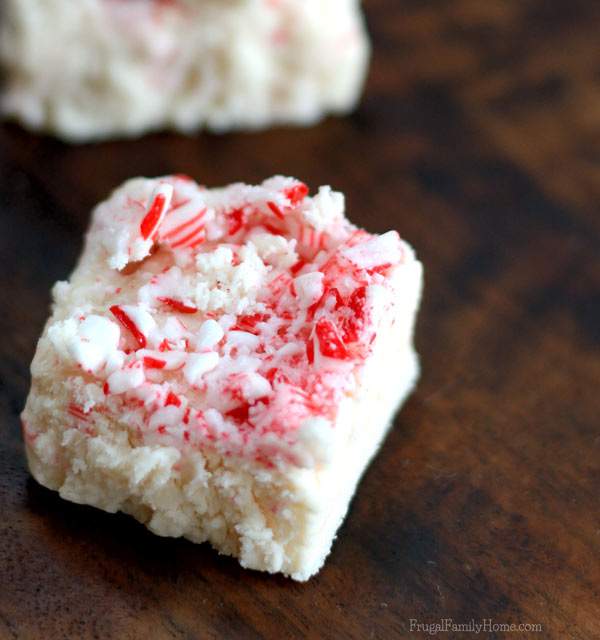 The resulting fudge has a nice crunch of mint and followed by a nice mellow vanilla mint flavoring. Couple that with the melt in your mouth texture of the fudge and you are pretty close to fudge heaven.
Crushing the Candy Canes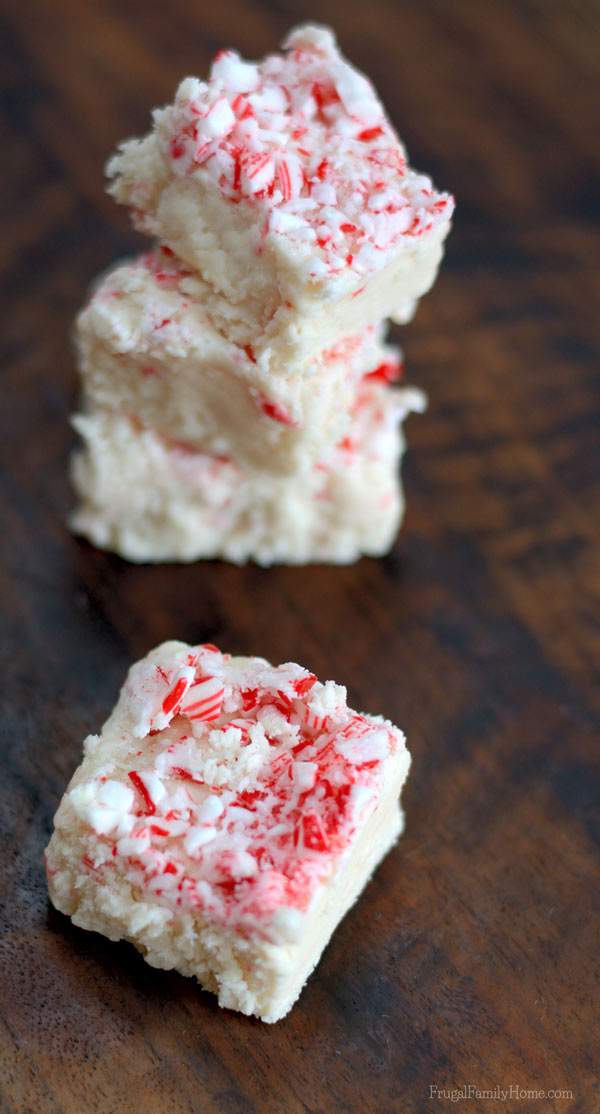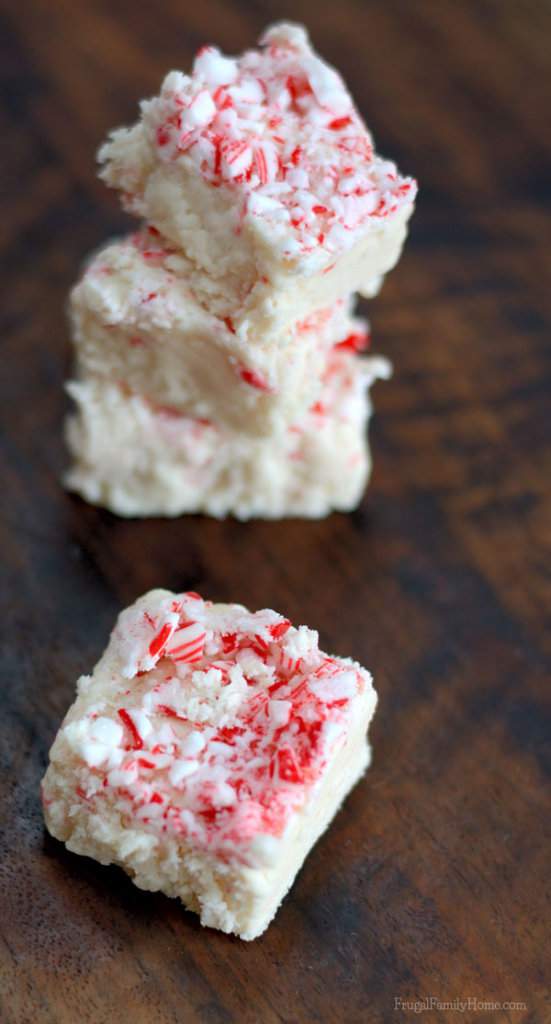 I used candy canes to crush the mint candy topping. My meat tenderizer worked well to crush them right in the wrappers. But if you don't have candy canes you can use peppermint candies too. I find they are a little bit harder to break up though.
Making this recipe does mean you'll need a candy thermometer to check when the sugar mixture has reached the soft ball stage. If you have a candy thermometer you'll want to cook the mixture until it reaches 235 degrees.
If you don't have a candy thermometer check out the video below. I found it on YouTube. You can check the stage of the sugar mixture with just a bowl of cold water.
I will usually check with both methods, the candy thermometer and the bowl of water. One year, I had a brand new candy thermometer be off and it ruined my fudge. Well, it was still edible because I can't throw out fudge but it was very brittle and not creamy at all. So now, I check with both just to be sure.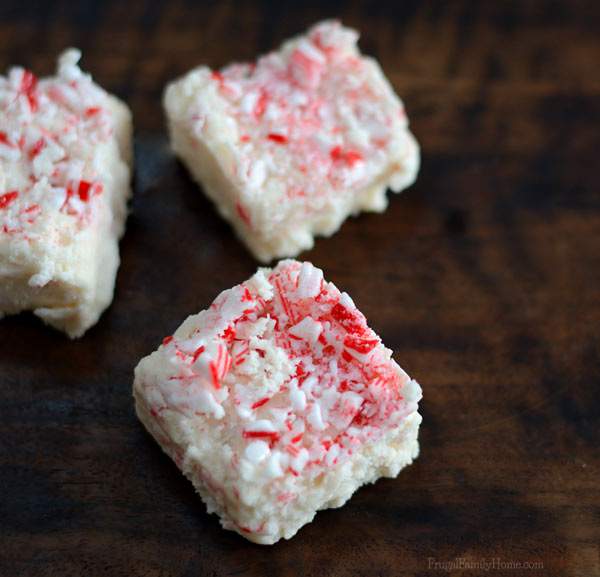 Once you have the sugar mixture to the right temperature, it's just a matter of stirring in the other ingredients well and then spreading them into a buttered pan. Then quickly press in the crushed candy canes. You don't have to press hard, just enough to adhere them to the surface of the fudge.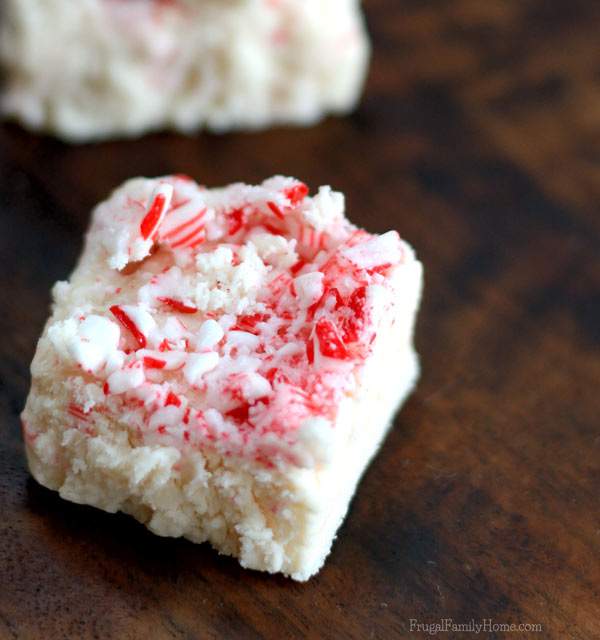 Vanilla Mint Fudge
A creamy vanilla fudge with a topping of peppermint candy. It's adds a nice crunch to this melt in your mouth fudge recipe.
Ingredients
2

cups

Sugar

1/2

cup

Milk

2

tablespoons

Butter

6

oz

Vanilla Baking Chips

3.5

oz

Marshmallow Creme

1

tablespoon

Vanilla

3/4

cup

Crushed Candy Canes

approximately 18 small or Peppermint Candy
Instructions
Butter a 9 by 9-inch square pan and set aside.

In a medium saucepan combine the sugar, milk, and butter. Cook and stir over medium-high heat to boiling.

Continue to cook and stir the sugar mixture over medium heat, until it reaches the softball stage 235 degrees.

Once the mixture reaches soft ball stage, remove from heat and stir in vanilla baking chips, vanilla, marshmallow creme and 1/4 cup crushed candy canes. Stir well to combine, making sure all the marshmallow creme is mixed in.

Once fully mixed, quickly pour into the buttered 9 by 9-inch square pan.

Quickly sprinkle with the crushed candy canes. If the surface of the fudge is setting fast, press them gently into the fudge.

Let cool and then cut into serving size pieces.
Nutrition
This recipe is quick to make it only takes about 30 minutes. It makes a great last minute gift too.
Subscribe and you'll get Recipes
sent right to your inbox!
Click the button below and fill out the form.