I made up this recipe for muffins. We tried it and really like it. We need to go dairy free here at our home due to allergies. At the end are some variations that might suit your family's needs better.
Vegan Dairy Free Strawberry Chocolate Chip Muffins
Ingredients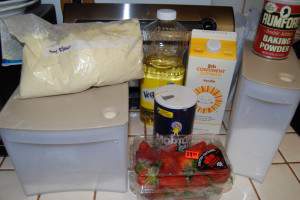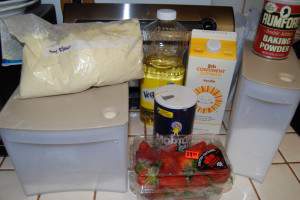 2 cups Flour
3 teaspoons Baking Powder
1/2 teaspoon salt
1 T soy flour or 1 egg
3 Tablespoons of sugar
1 cup of soy milk
1/4 cup oil (canola, olive, coconut)
1/2 cup diced fresh strawberries
1/2 cup chocolate chips
Mix the flour, baking powder, salt, sugar and soy flour. Mix well with a whisk. Add strawberries to the dry ingredients and toss. Add the chocolate chips with dry ingredients.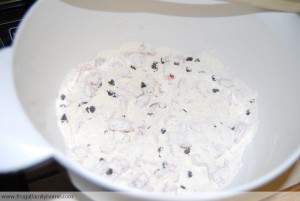 Mix the milk, oil and 1 tablespoon of water if using soy flour instead of egg. Add liquid ingredients and stir to blend. Mixture will be a little lumpy, don't over mix. Spray muffin pan and fill cups 3/4 full.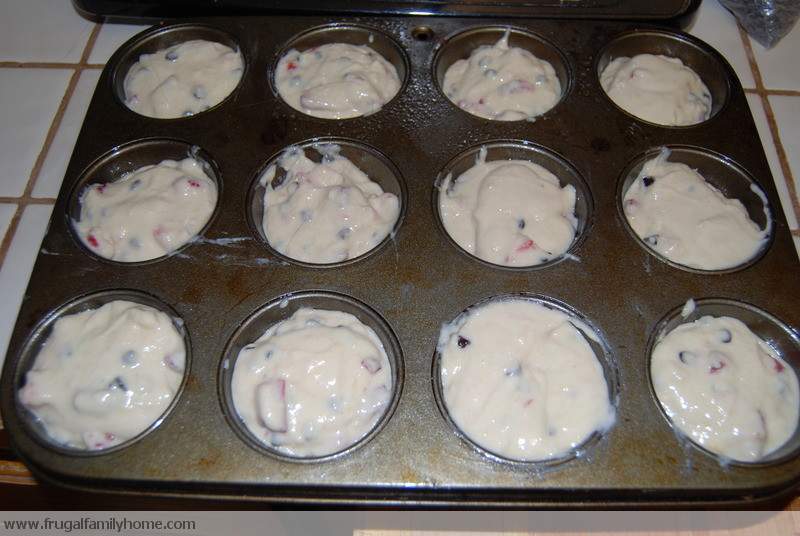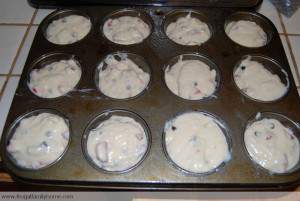 Bake in a preheated 400 degree oven, rack in the middle of oven,  for 20 minutes or until browned.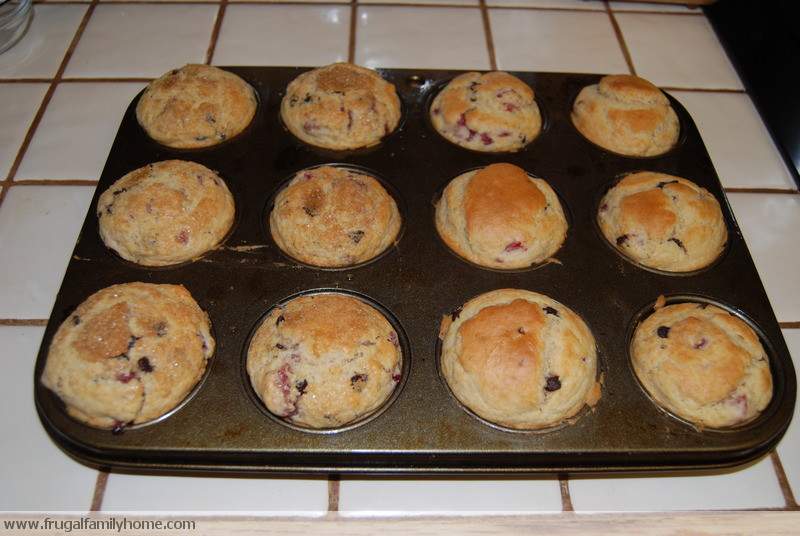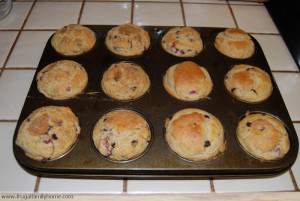 Variations:
Use Whole wheat flour instead of all purpose flour and add 1 teaspoon more of baking powder
Use egg and almond milk or coconut milk if soy allergy
Any Milk can be used-cow, goat, soy, almond, coconut
Can use applesauce instead of oil-the muffins will be a little chewy