April is almost here, it's hard to believe how fast this year is going by. With the new month approaching, it's time to get to planning. Make your planning easier with this April Calendar Pack.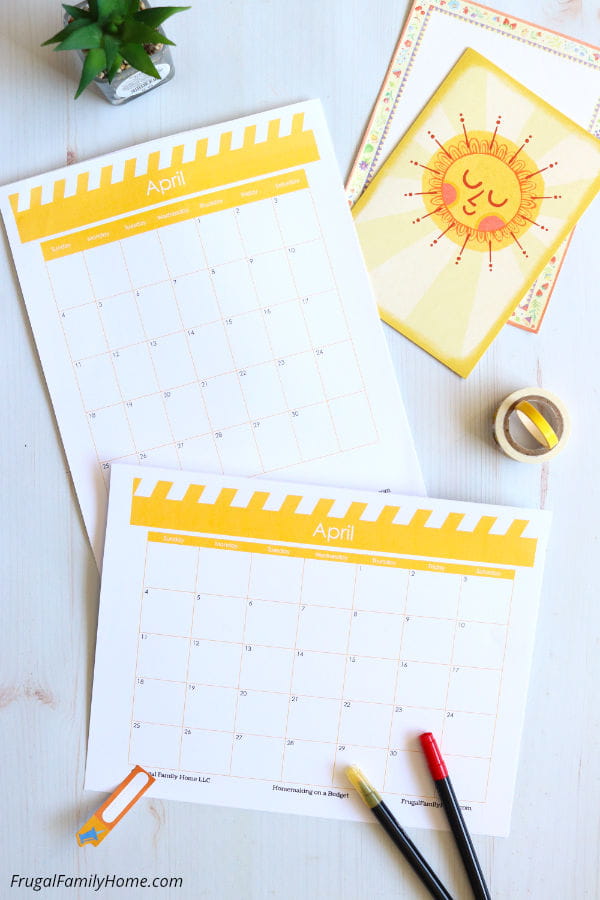 Keep track of all you have going on in April with these free April printable calendar pages. You can print one for each of your family members so it's easier for everyone to know what's happening this month.
With the end of school coming in just a few months and spring is here, there's sure to be a lot to do this month.
Plan everything with these calendar pages for April. I've tried to keep them printer ink friendly with no graphics and only a little color.
I don't like printables that cost so much in ink to print and I'm sure you don't want to waste ink either. I think these calendar pages are a good balance of pretty and ink friendly too.
April Printable Calendar Pages to Track What's Going on this Month
If your house is like mine, spring is when things get busy.
We have lots of birthdays and tasks I need to do for gardening. And all of it doesn't fit well on a standard calendar. That's why I love having printable calendars to use.
I can use one to track the garden tasks. Another to track what the kids have going on and more. Each person can have their own calendar.
Easy to Print As Many Copies as you Need
You can print one for each of the kids so they can track their deadlines for school. You can print one with your cleaning tasks on it. Another for your meal plan. And all for just the cost of the ink. Not too bad.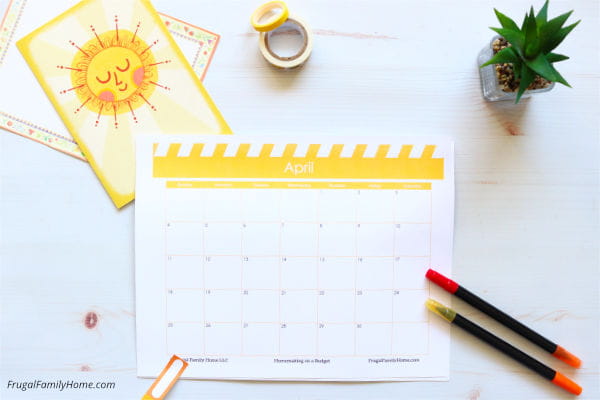 Horizontal and Vertical Formats for these April Printable Calendar Pages
If you need a vertical calendar for your planning binder and a horizontal one for your desk, I've got you covered. This printable pack contains both.
So you don't have to have one format. You can print whichever format works best for you for what you are using the calendar for.
Edit the April Printable Calendar Pages before you Print
If writing all that information on each calendar seems too time-consuming, edit them before you print.
Each style of the calendar can be edited and then printed. You only have to click on the square you want to add your event or task and type. It will fill in and you'll be set.
Hit print and your calendar is filled in and you didn't get a hand cramp from it either.
I know I can type a lot faster than I can write and having an editable calendar in pdf form makes it so much easier.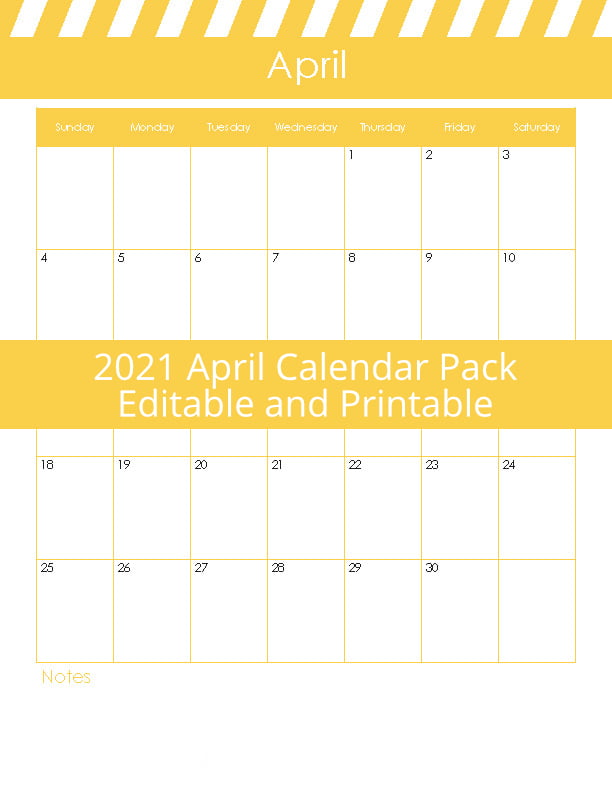 Grab your Printable and Editable March Calendar Pack below…
When you join our email list, you'll be sent not only this calendar pack but all the new calendar packs for the months to come. Not a bad deal, huh?!
Yes, Send Me the Calendar Pack!
Get organized now before the month is here. Grab your printable calendar pages for the month of April.
If you are looking for a full printable planner take a look at the homemaking planner. It contains calendar pages and a whole lot more.