My son is getting really excited for Christmas. It actually started about 2 weeks before Halloween. He just loves Christmas. He's been counting down the days to Christmas each day on his calendar but once we get to December we like to do some kind of advent project.
We've been using these advent envelopes for a few years now and the kids really like it. I like that each envelope has a scripture reading and a little trinket to help remind us of what the true reason for Christmas is, Christ's birth.
My kids always like to help. When we made this project they helped with the cutting and gluing. It took us about 2 hours to assemble and find the suggested items for each scripture reading.
I found a great listing of scriptures to read each day along with some suggestions of trinket items to include for each day. You can download it here.
Make Your Own Advent Calendar Envelopes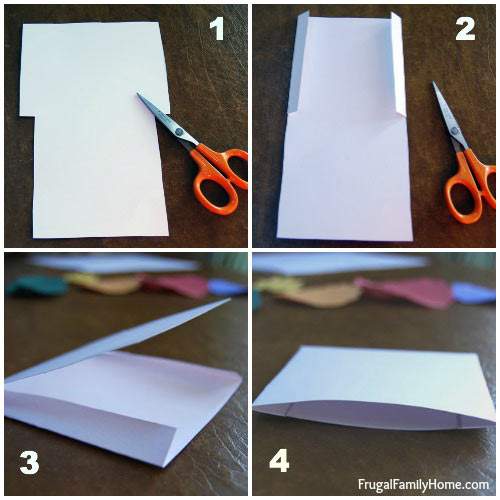 I made a pattern for the envelopes and printed them off on cardstock paper. After cutting the envelopes out, we folded the tabs over like in photo number 2 below. Then we used a glue stick and added glue onto the tabs and folded the bottom portion up like in photo number 3 below. Once the glue dried we had some nice sturdy envelopes that should last us a few years.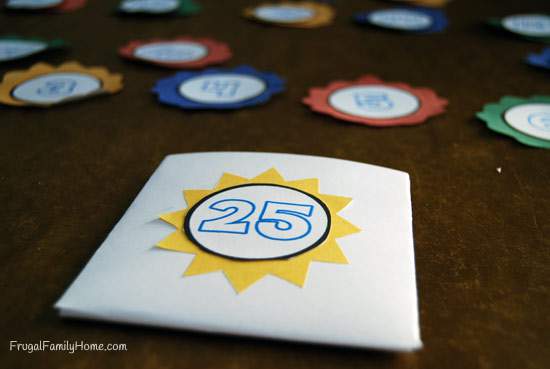 For the shapes, we printed those on regular printer paper. For the number circles, we printed on card stock. We then cut out the shapes for each of the envelopes and the number circles. We glued the number circles onto the shapes first, we placed the day 25 number circle on the star shape.
Once we had glued each of the number circles to its shape, we then applied the shapes to the envelopes. We found by just adding glue to the center of the back of the shape the edges would lift off the envelope a little. This gives them a nice look, not so flat. See my photo below to see what I am trying to explain.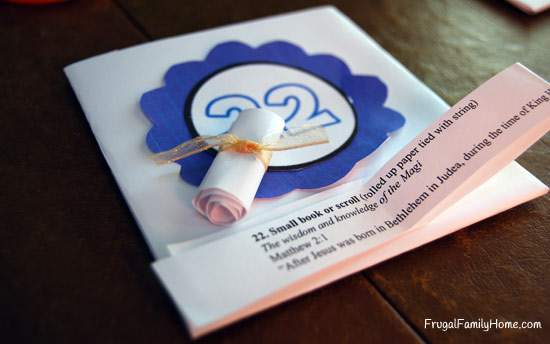 After we had all the shapes glued to the envelopes, we stuffed each one with a Bible verse to read each day and a little trinket too.
We arranged the envelopes into a Christmas tree pattern. You could also do a house shape or a wreath or just put them in a square, like a present with the star on top. I attached the envelopes to our door with a little sticky putty that can easily be removed.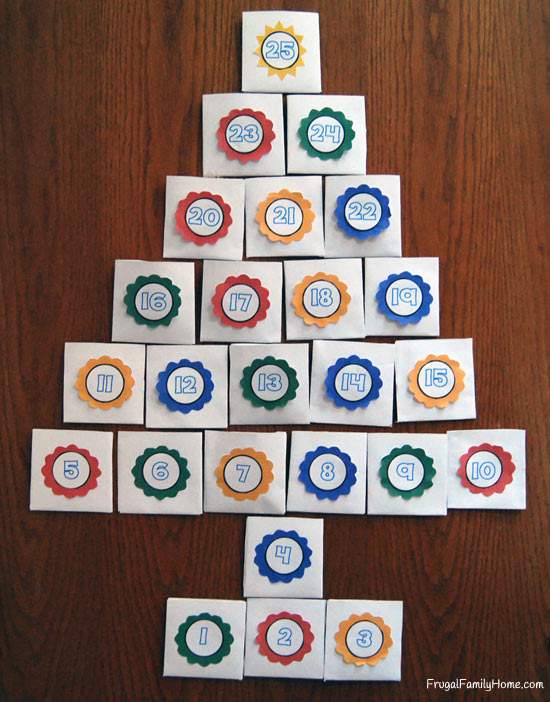 This is a great project to reinforce the real reason for the season. If you would like to make your own, you can download my free Advent Calendar printable. I hope your kids love it as much as mine do.
Do you have a Christmas countdown or Advent activity you do each year?