March is coming soon. Do you have a plan for the month yet? If you need calendar pages to plan your menu, appointments, and more, grab this March calendar pack. You can edit it before you print.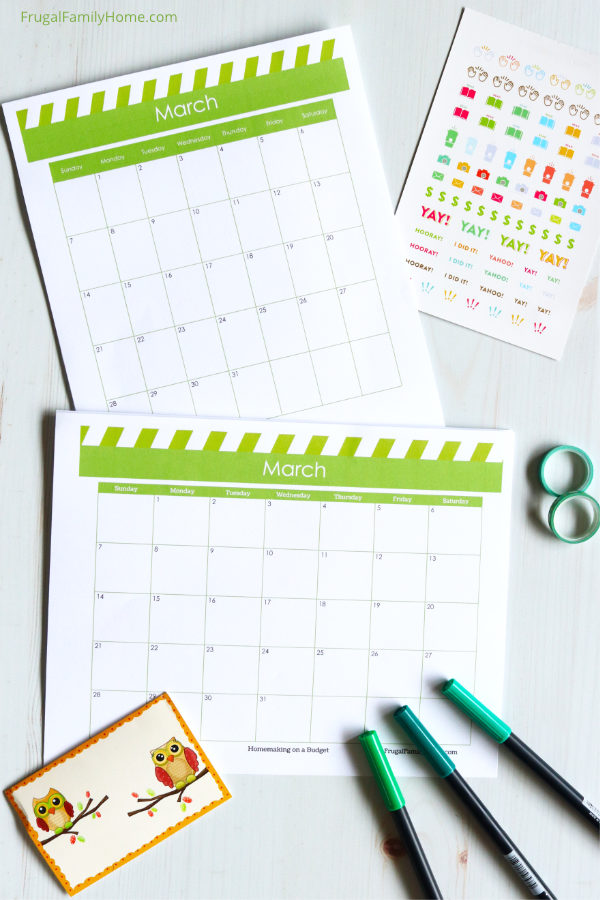 March Calendar Pack
March is the beginning of spring.
With the beginning of a new season come change. Maybe you need to make plans for a spring break vacation. Or plan when to get those seeds started for your garden.
Maybe you need to get a new chore plan laid out for the kids.
This march calendar pack can help.
The March Calendar Pack is Editable
The calendar pack is not only printable but you can edit it before you print. Making it so nice.
All you have to do is click the square you want to type in and start typing. Then hit print and all the text you added will print too.
When you close the pdf, don't click save and you'll have a new fresh calendar page without any text on it to start again with.
This way you can use one for your meal plan. And another to plan when to start your garden seeds and again for something else.
Choose the Calendar Page You Want
There are two version of the calendar. One is a vertical layout. The vertical calendar page is great for binders or planners. The vertical layout also has a notes area.
There is also a horizontal layout which is great for putting on the refrigerator for meal planning. Or for the kids chores. When you have two calendars to choose from you can print just what you need.
Print as Many as You Need
What I love about the printable calendar pack is you can print as many as you need. Edit the text you want on each day, then print. Do it again for something different.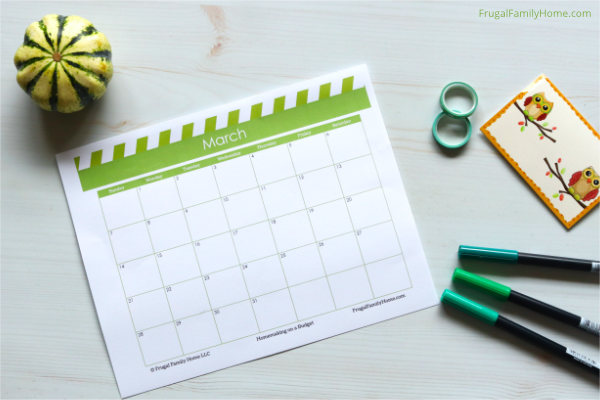 Grab your Printable and Editable March Calendar Pack below…
When you join our email list, you'll be sent not only this calendar pack but all the new calendar packs for the months to come. Not a bad deal, huh?!
Yes, Send Me the Calendar Pack!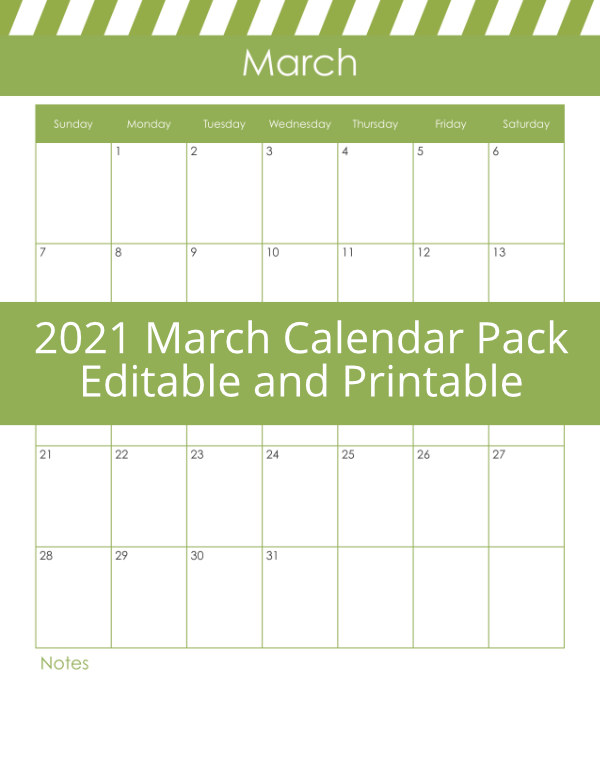 I hope this March calendar pack helps you get organized for this month and helps you to stay organized too. Print it now so you can be prepared for the new month to come.