Black Friday will be here before you know it. I don't shop usually shop on Black Friday. I had a terrible experience with one year when I was 6 months pregnant with my daughter.
It was crowded and this woman behind me kept hitting me with her shopping cart. trying to get everyone to move into the store but it was just too crowded. After that experience, I haven't shopped Black Friday. But when I do shop I always go with a plan.
You might have noticed that I'm big on having a plan. I plan my budget each month. I plan my shopping trips. I plan our route to be most efficient while going from store to store to shop. So, if I were to go shopping on Black Friday, you know I would have a plan.
Having a plan can keep you focused on where you need to go and what you are looking to purchase. With all the sales available on Black Friday, it's hard to keep them straight. But if you have the price, item, and store written down you don't have to really think about it. You can just shop. You're less likely to forget an item that way too. Plus I don't know about you but if I get up super early to shop, I'm not quite as alert as usual, so I can use all the help I can get.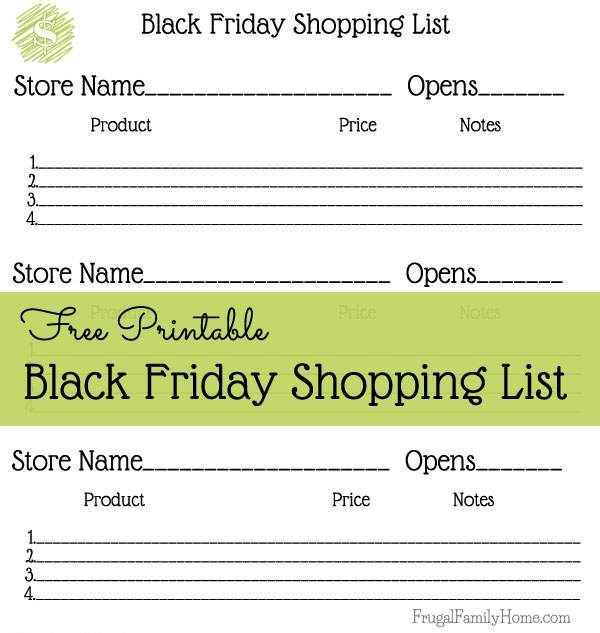 Having a written shopping plan can also help to keep you on track with your budget. It's great to go out and have fun shopping and when you stick to your budget there's no surprise with a bill the next month either.
You also need to think about what you'll do if the item is out of stock when you arrive. Which can happen on Black Friday. Do you have a second item to substitute if you do be sure to add it to your plan?
I know when I've shopped Black Friday in the past with my cousin, we always had a plan. We would plan which store to go to first. If we would stick together at that store or if we would split up and shop. We would even estimate our time at each store. Which if the store was super busy, might get a little off but at least we had a plan.
We would even plan where we would stop to have something to eat after our first hour of shopping. We usually stopped at the donut shop near the Fred Meyer that opened at 7:00 am. Because we usually had time between the last store and Fred Meyer.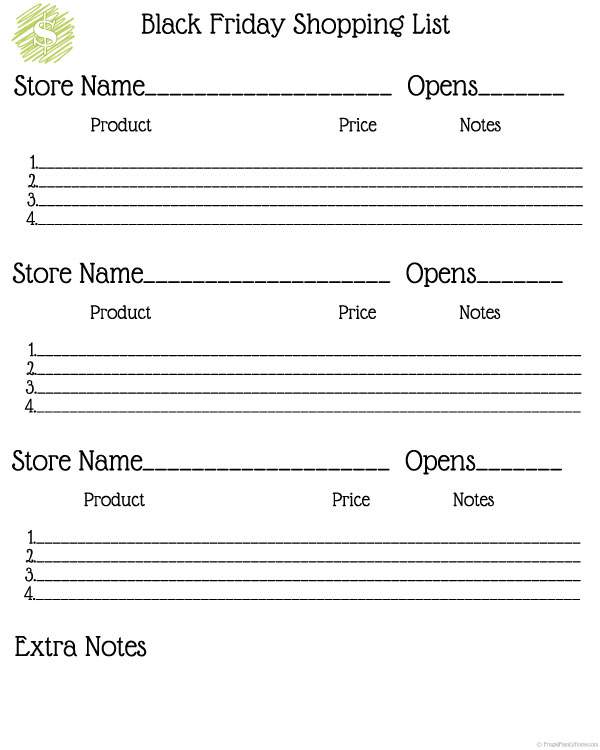 To help you out on making your own Black Friday plan, I created this free printable Black Friday shopping list to make it easy for you to get organized and know exactly what you want to get at each store.

Just click on the graphic above, to download the shopping list printable. I hope it helps you get your shopping organized and helps you score some really good deals.
Be sure to head over to the Black Friday Deals page to see the best deals for each store. I will be updating it as new stores release their sale flyers.
Happy Black Friday Shopping!
Do you plan to shop this Black Friday? What are you hoping to get if you will be shopping?