Can you believe we are almost of summer break? Soon it will be time for vacations and summer activities and there is a lot of do before all of that wonderful summer goodness hits.
May is the month to get all those tasks done so you can really enjoy the summer. And what better way to plan your month than with these printable and editable calendar sheets.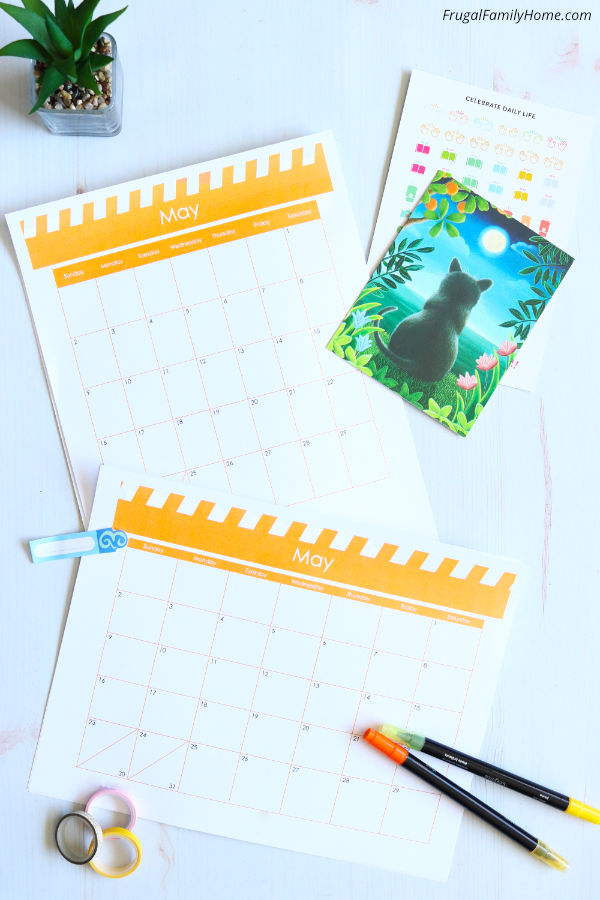 Get all your pre-summer tasks on the calendar so you can clear them out and do them before summer gets here.
Making a plan is the best way to get things done plus it feels so good to check off those tasks on your list too.
Why use a Printable and Editable calendar?
But you don't have to do everything yourself. No, get your family to help too. That's why I love these editable calendars.
I can edit a copy of the calendar page for anything. From the chores for each of the kids to the gardening tasks we need to do and more.
These calendar pages are made to be pretty but easy on ink. You can always dress them up with a few stickers too. My kids love to add stickers to their calendar pages.
How to Edit Before you Print
The best part of these printable calendar pages for May is you can edit them before you print.
That's right you can click on a square type in what you need to do for that day and then print the page. Making it easy for you to fill in your calendar without getting writers cramp.
Print As Many Calendar Pages as You Need
Because this is a printable pack you can print as many of the calendar pages as you need.
Use one for the meal planning. Another for doctor's appointments. Another calendar page for tracking your kids chores and more.
This way everyone can have their own calendar and they won't have to ask what's going on the next day they can look at the calendar for themselves.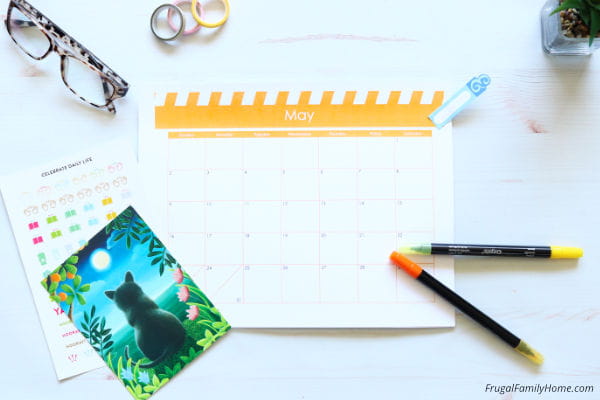 Two Formats of the Calendar Pages for May
In this calendar pack, you'll get two calendar pages. One in the vertical format and one in the horizontal format too.
It's always nice to have more than one format to choose from to make sure they will work for you. Maybe a vertical one is better for your planner and a horizontal one is better for meal planning. You get both to use as you'd like.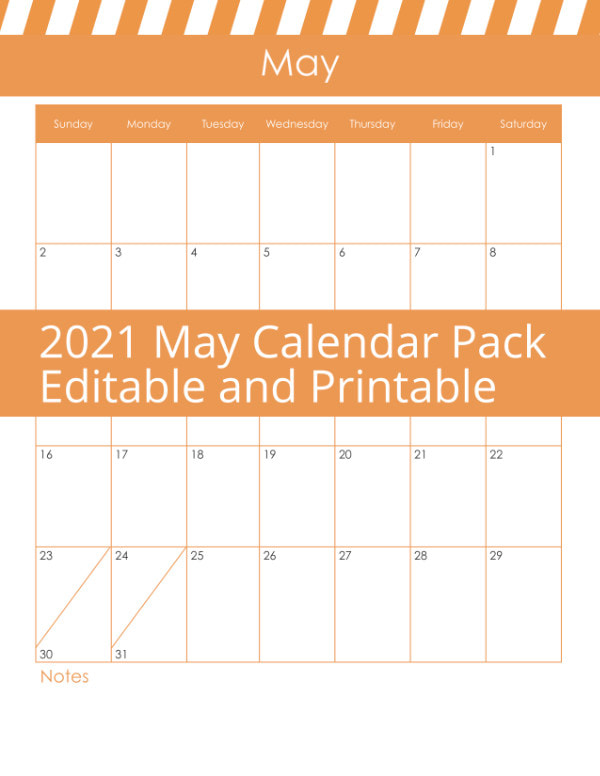 Grab the Free Printable and Editable Calendar Pages for May
When you join our email list, you'll be sent not only this calendar pack but all the new calendar packs for the months to come. Not a bad deal, huh?!
I hope you find these editable and printable calendar pages helpful. If you'd like more planning pages be sure to check out the Chaos to Calm Life Planner. It has calendar pages and a lot more. So you can plan your day one page at a time.