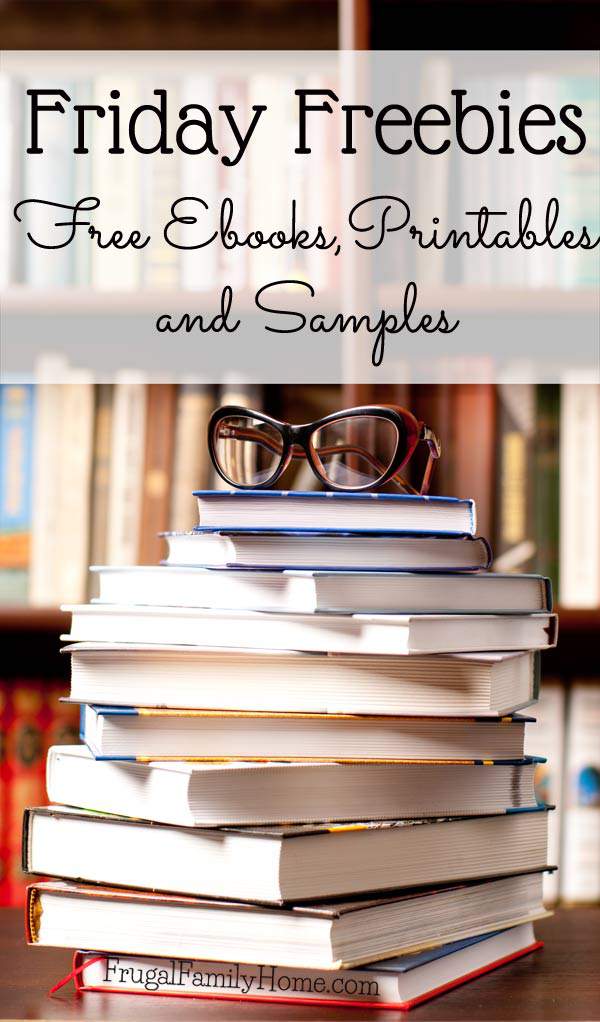 Freebies for this Week
Are you ready for some freebies? Here's this week's free Kindle ebooks, free samples, and free printables all in one post.
Below you'll find this week list of free ebooks and free samples. Be sure to check the price before you purchase as prices can change without any notice.
The links below are my referral links, which means when you purchase through them I can make a little money at no extra cost to you. Thanks for the support in this way.
Free Kindle Ebook
Fiction
Forgotten & Remembered: The Duke's Late Wife
Non-Fiction
100 Popular Gratitude and Motivational Quotes
Return of the Old Fashioned Housewife
Cookbooks
33 Amazing Recipes For Homemade Brownies
The Fewer, the Merrier: 3 Ingredient Recipes
Kids Books
Goodnight Swampy Little Monster
__________________________________________________
You don't have to have a Kindle to read these books. You can go here to download a Free Reading App so you can read any Kindle book on your computer, tablet or smartphone.
Amazon has a selection of Kindles here
Please note: Amazon pricing, promotions, and availability are subject to change at ANY time without notice. Please confirm the price before completing your purchase
Freebies, Samples, and Printables
Free Subscription to Outdoor Life Magazine
Free Sample of LivRelief Pain Relief Cream
Free Hello Toothpaste & Travel Bag
Free Samples of Nexxus Therappe and Humectress Hair Care
Free Subscription to Parents Magazine
Free Subscription to Autoweek Magazine
Some of the links in this post are my referral links. You can read my disclosure policy for more information.