Struggling with
What to Cook for Dinner?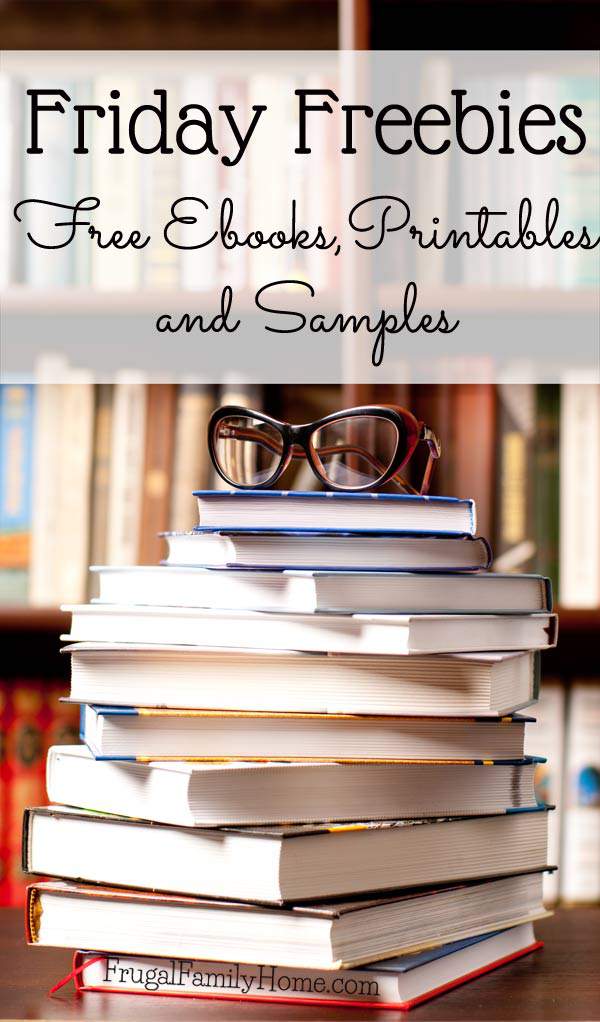 Freebies for this Week
Are you ready for some freebies? Here's this week's free Kindle ebooks, free samples, and free printables all in one post.
Below you'll find this week list of free ebooks and free samples. Be sure to check the price before you purchase as prices can change without any notice.
The links below are my referral links, which means when you purchase through them I can make a little money at no extra cost to you. Thanks for the support in this way. See my disclosure page for more information.
Now Here are the Freebies…
Free Kindle Ebook
Fiction
Chocolates with a Side of Murder
Non-Fiction
Homemade Body Butter & Lotion For Beginners
Beginners Handbook of Knitting Stitches
Cookbooks
5 Ingredient Recipes for the Slow Cooker
The Family Favorite Instant Pot® Cookbook
Kids Books
You don't have to have a Kindle to read these books. You can go here to download a Free Reading App so you can read any Kindle book on your computer, tablet or smartphone.
Amazon has a selection of Kindles here
Please note: Amazon pricing, promotions, and availability are subject to change at ANY time without notice. Please confirm the price before completing your purchase
Freebies, Samples, and Printables
Free Sample of Breathe Right Extra Clear Nasal Strips
Free Prevent Tickborne Diseases Bookmark
Free Wonder Woman Mother's Day Craft Event at JCPenney
Free Sample of PooPeePads Dog Pads
Some of the links in this post are my referral links. You can read my disclosure policy for more information.