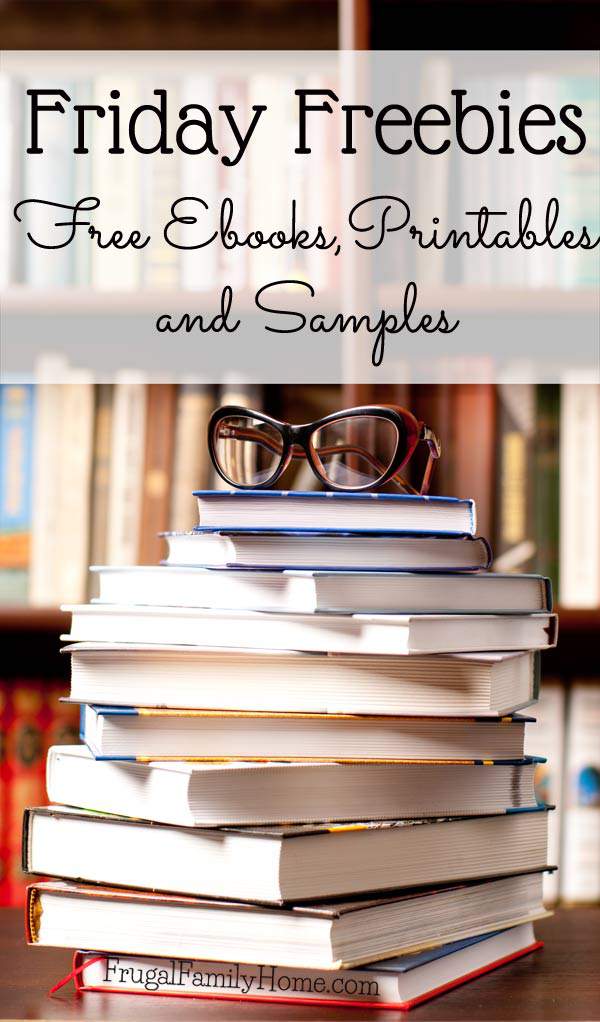 Freebies for this Week
Are you ready for some freebies? Here's this week's free Kindle ebooks, free samples, and free printables all in one post.
Below you'll find this week list of free ebooks and free samples. Be sure to check the price before you purchase as prices can change without any notice.
The links below are my referral links, which means when you purchase through them I can make a little money at no extra cost to you. Thanks for the support in this way. See my disclosure page for more information.
Did you know you can sign up to get samples from Amazon? You can go here and sign up.
Now Here are the Freebies…
Free Kindle Ebook
Fiction
Chocolate with a Side of Murder
Non-Fiction
Cationary: Cat Dictionary 2019
Cookbooks
Say Cheese!: 40 Easy Cheesy Recipes
The Daily Grind: Ground Beef Recipes
Simplest Microwave Mug Meals Cookbook
Kids Books
Timothy Mean and the Time Machine
Chicken Soup for the Soul: Humane Heroes
The Happy Hollisters and the Cuckoo Clock Mystery
__________________________________________________
You don't have to have a Kindle to read these books. You can go here to download a Free Reading App so you can read any Kindle book on your computer, tablet or smartphone.
Amazon has a selection of Kindles here
Please note: Amazon pricing, promotions, and availability are subject to change at ANY time without notice. Please confirm the price before completing your purchase
Freebies, Samples, and Printables
Free 2019 Gardener's Idea Book
Free Subscription to People Magazine
Free Subscription to Cosmopolitan Magazine
Score 24 Issues of Family Circle Magazine
Complimentary Subscription to Real Simple Magazine
Free Rocket Pencil Box at Home Depot
Some of the links in this post are my referral links. You can read my disclosure policy for more information.