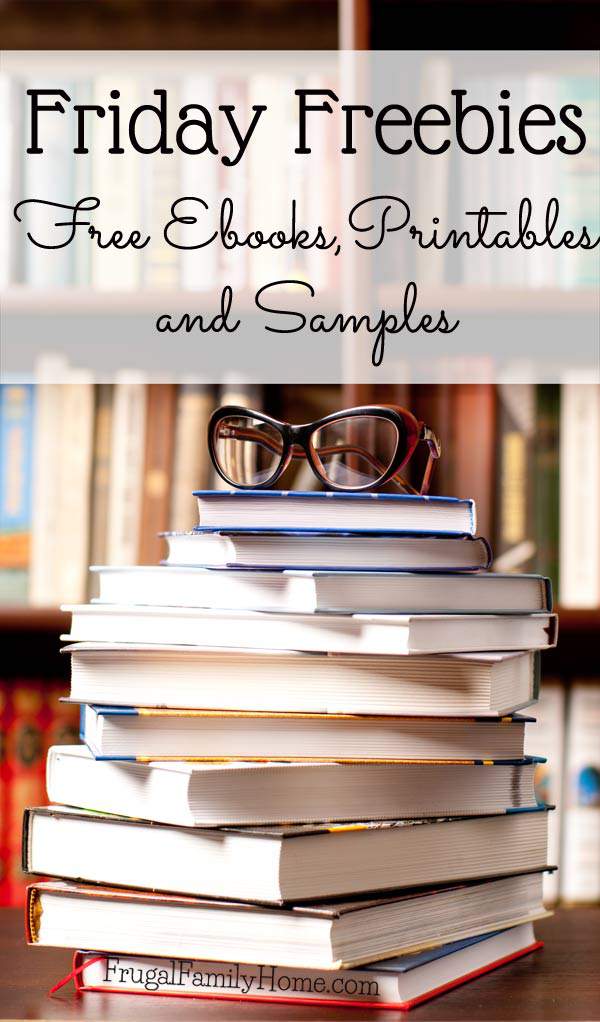 Freebies for this Week
Are you ready for some freebies? Here's this week's free Kindle ebooks, free samples, and free printables all in one post.
Below you'll find this week list of free ebooks and free samples. Be sure to check the price before you purchase as prices can change without any notice.
The links below are my referral links, which means when you purchase through them I can make a little money at no extra cost to you. Thanks for the support in this way. See my disclosure page for more information.
Did you know you can sign up to get samples from Amazon? You can go here and sign up.
Now Here are the Freebies…
Free Kindle Ebook
Fiction
The Meandering Orb Trail of Avery Adludian Stein
Non-Fiction
DIY Crafts: 10 Sophisticated DIY Craft Ideas to Make and Sell or Give to Friends
The Absolute Beginner's Guide to Hand Embroidery and Needlework
Cookbooks
An Easy Breakfast Cookbook with Quick and Delicious Breakfast Recipes
The Best Buttercream Recipes for Home Cooks
Wake up with the Best Coffee Cookbook by Your Side
Kids Books
Tips and Tricks to Become a DIY Handykid
---
You don't have to have a Kindle to read these books. You can go here to download a Free Reading App so you can read any Kindle book on your computer, tablet or smartphone.
Amazon has a selection of Kindles here
Please note: Amazon pricing, promotions, and availability are subject to change at ANY time without notice. Please confirm the price before completing your purchase
Freebies, Samples, and Printables
Free Boulder Organic Foods Soup
Free Sample of Garnier Honey Treasures Mask
Free Sample of Nikwax Waterproofing Wax for Leather
Free Heifer Holiday Address Labels
Banfield Pet Hospital – Free Office Visit & Consultation
Some of the links in this post are my referral links. You can read my disclosure policy for more information.