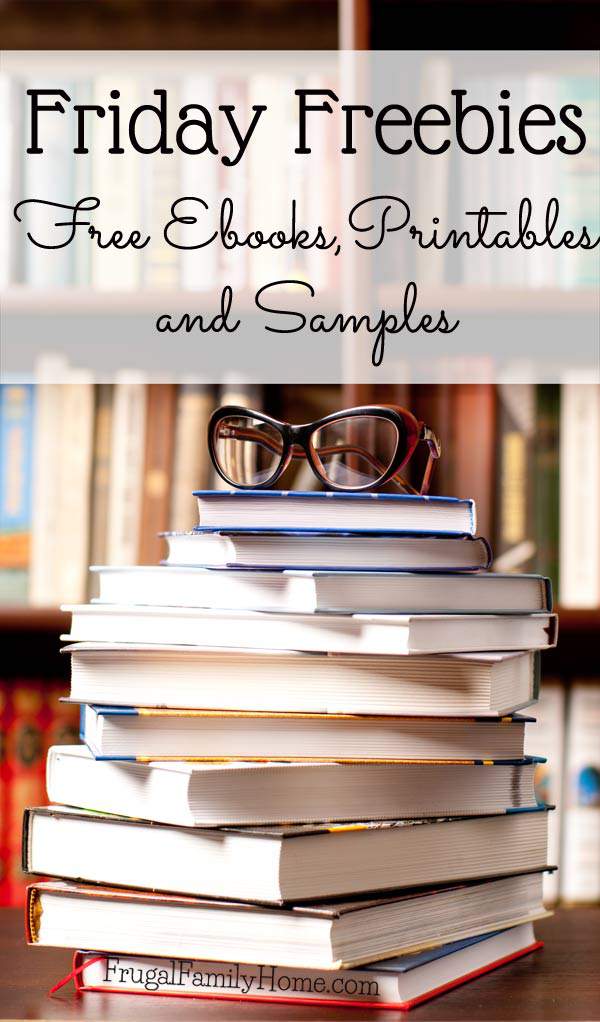 Freebies for this Week
Are you ready for some freebies? Here's this week's free Kindle ebooks, free samples, and free printables all in one post.
Below you'll find this week list of free ebooks and free samples. Be sure to check the price before you purchase as prices can change without any notice.
The links below are my referral links, which means when you purchase through them I can make a little money at no extra cost to you. Thanks for the support in this way. See my disclosure page for more information.
Now Here are the Freebies…
Free Kindle Ebook
Fiction
Non-Fiction
Gorgeous and Easy-to-Crochet Patterns for Everyday
Cookbooks
Mini Morsels: Whole food Single Serve Desserts
Jams and Jellies: Preserving By The Pint In Minutes
Kids Books
Puppy Pickup Day: The Little Labradoodle
It's My Bedtime…But I'm Thirsty!
__________________________________________________
You don't have to have a Kindle to read these books. You can go here to download a Free Reading App so you can read any Kindle book on your computer, tablet or smartphone.
Amazon has a selection of Kindles here
Please note: Amazon pricing, promotions, and availability are subject to change at ANY time without notice. Please confirm the price before completing your purchase
Freebies, Samples, and Printables
Free Subscription to Outdoor Photographer
Free Sample of Garnier Honey Treasures Mask
Complimentary Subscription to Money Magazine
Free Pair of Mack's Ear Plugs – Every Weekday
Some of the links in this post are my referral links. You can read my disclosure policy for more information.