Are you excited for all the new year has to hold? I know I am and this January calendar pack can get the first month of the year off to a great start.
Grab your January Calendar Pack below…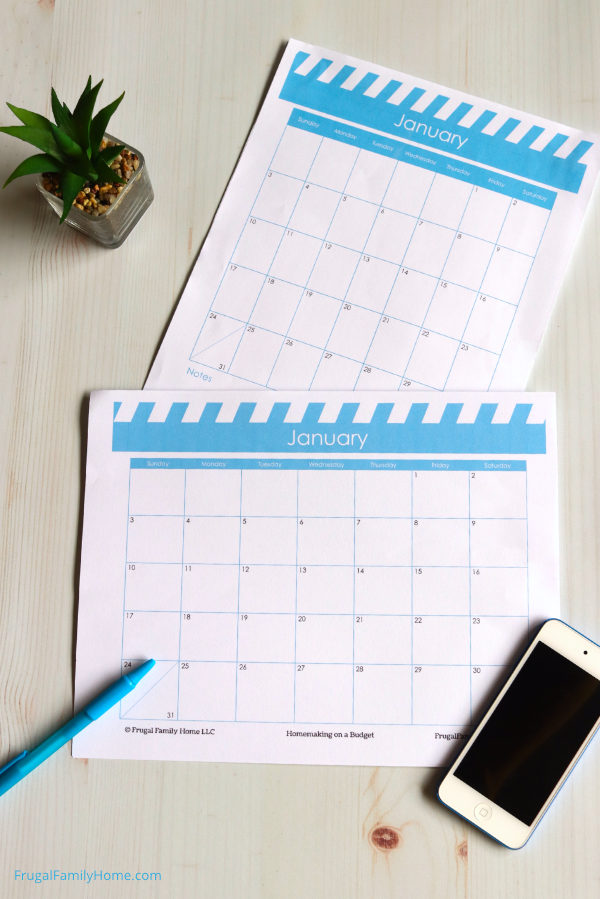 January Calendar Pack
January is the time of year to make new goals and new plans. It's the time of year that holds so much promise and excitement.
And a lot to do to meet those new goals.
This January calendar pack can help you organize everything you need to do on a printable calendar you can take with you, or hang up at home.
Get this New Year off to a Great Start with this January Calendar Pack
The best way to make changes is to review them and plan to do those changes. When you write your goals down and then plan daily tasks to reach those goals you have a much better chance of reaching your goals.
Plan your goals for this month with these printable calendars.
The January Calendar Pack is Editable
With this January calendar printable pack, you can edit the pages before you print it. It's so nice. No more messy chicken scratch handwriting everyone has trouble reading.
It's so much nicer when you can type your plans on the square and then print the calendar page you want.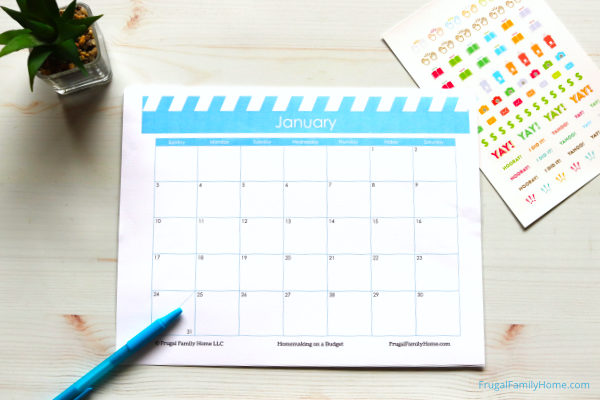 Choose the Calendar Page you Want
There are two calendars in this printable pack. One that is vertical, great for putting in a binder and one that is horizontal. The horizontal one is great for hanging on the wall or refrigerator.
You can plan your meals, plan the days you'll exercise, plan just about anything.
And you can…
Print as Many as You Need
Because these are printable you can print as many as you need. It will only cost you ink and paper. Plus I've tried to make these pretty but also ink friendly too. So it won't cost you too much to print them at home.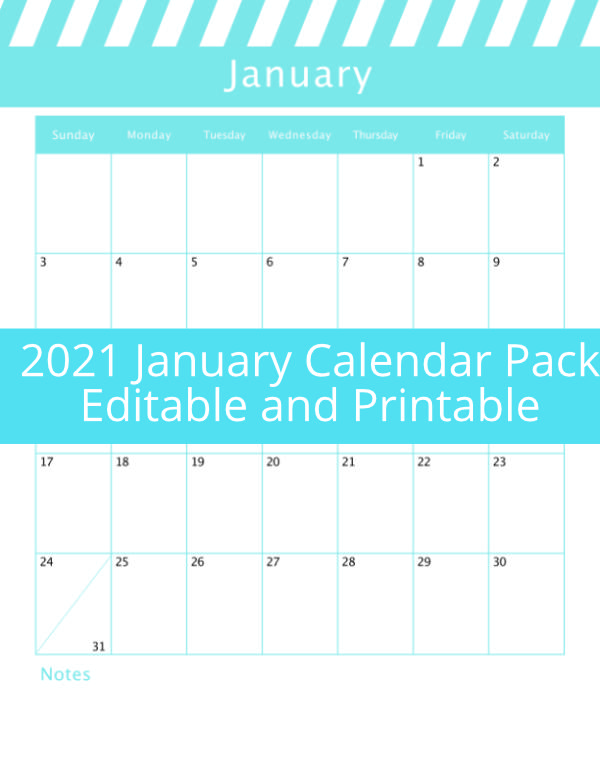 Grab your Printable and Editable January Calendar Pack below…
When you join our email list, you'll be sent not only this calendar pack but all the new calendar packs for the months to come. Not a bad deal, huh?!
Yes, Send Me the Calendar Pack!
I hope this January calendar pack helps you get this new year off to a great start. And I hope it helps you stay organized so you can reach your goals.