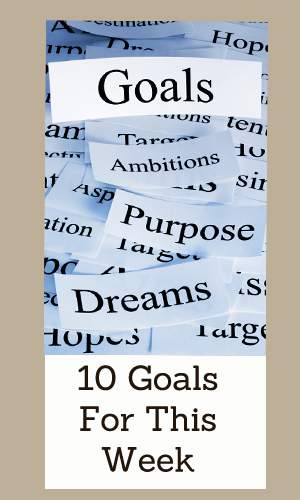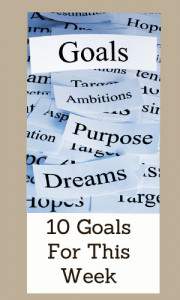 Boy what a busy week this past week was. We seemed to have a lot going on all week with a few birthdays in our family and just everyday things I was kept really busy this week. I didn't even get to planning our homeschool goals for this next year. It will have to be pushed onto this week again. We did get to the Bible reading most days and we tried a new apple recipe this week. I am hoping to share it in the next week or two.
As far as exercise I raked up leaves twice this week so I am going to count that as my exercise for this week. I also got all of our homeschooling planned out for this current quarter. But I failed at getting to bed on time and most nights  I got to bed late. 🙁
What I was able to get accomplished this week
Family
1. Continue Bible Reading each morning
2. Continue working on a project with the kids
3. Work on goals for our homeschool for next year
4. Try a new apple recipe this week.
Personal
5. Exercise at least once this week
6. Pray for others while doing household chores
7. Finish new schedule for next terms homeschooling
8. Get to bed on time this week
Blog
9. Plan blog posts for the rest of this month
10. Set up a new plugin I want to use
10 Goals for this Week
Family
1. Continue the kids project this week (we should finish it this week)
2. Bible reading with the kids each morning
3. Try a new lunch recipe
4. Work on homeschooling goals for next year
Personal
5. Exercise once this week
6. Get to bed on time
7. Drink 8 glasses of water
8. Read a devotional each day
Blog
9. Finish Blog post on recycled project
10. Post one freezer cooking recipe
How did you do on your own goals?
[signoff]