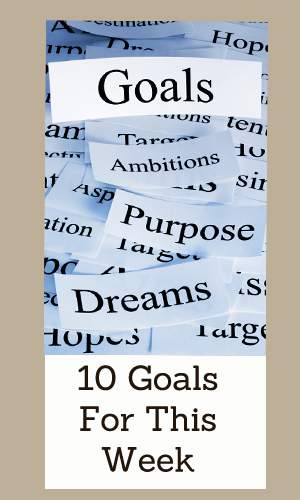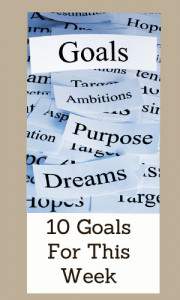 This week was a little busy again. I love that I am getting my house cleaned up and ready for company this week. I really need to work on getting to bed on time again. I did a little better this week but I have let my bedtime creep up by an hour and that is just not enough sleep time for me.
We will finish the rock polishing project this week and I want to continue to do our Bible reading each day too. I am hoping to try a new pie recipe for our Thanksgiving menu this year. I still did not find time to plan out our homeschool goals yet. Maybe this week I can get to them.
What I was able to accomplish this past week,
Family
1. Continue the kids project this week (we should finish it this week)
2. Bible reading with the kids each morning
3. Try a new lunch recipe
4. Work on Homeschooling goals for next year
Personal
5. Exercise once this week
6. Get to bed on time
7. Drink 8 glasses of water
8. Read devotional each day
Blog
9. Finish Blog post on recycled project
10. Post one freezer cooking recipe
My Goals for This Week
Family
1. Bible reading each morning with the kids
2. Plan our Thanksgiving menu
3. Try a new recipe
4. Play a game with the kids
Personal
5. Go to bed on time
6. Pray for others while doing household work
7. Listen to one sermon online
8. Exercise once this week
Blog
9. Finish freezer cooking turkey soup post
10. Attend an online class
What are your goals this week?
[signoff]