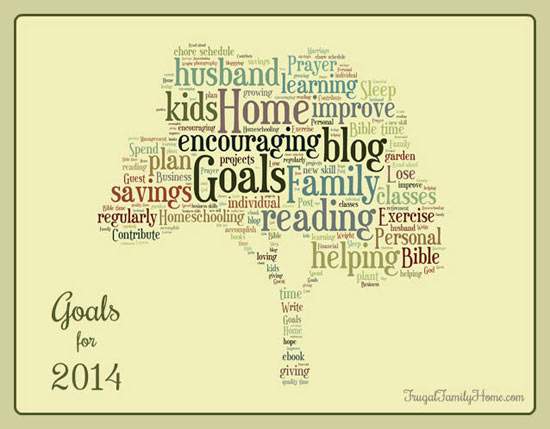 It's time to get a plan for this new year. Is there something you really want to accomplish? Something that has been on your to do list for a long time but is always just out of reach? This year could be the year you accomplish that goal.
The best way to reach your goals is to have a good plan for getting a little done each day, week and month. So you are slowly but surely making progress towards your goal. You also need to be realistic on how much time you have and what you can accomplish in the time you have.
By having a plan you know where you are going and how you will likely get there. That doesn't mean there won't be set backs and delays but at least you will a plan. A steady path to follow and get back on when life throws a curve at you.
Last year, I made too many goals that I just didn't have time for. Trying to do a little on so many goals just bogged me down and I didn't get as many accomplished last year. So this year, I made a change and limited the amount of goals I set for myself. I tried to be a little more realistic on what I could get done.
Here's the goals I hope to accomplish in 2014
Personal Goals
Bible and Prayer time each day
Sleep 7-8 hours a day
Read 12 books
Exercise regularly (4-5 times each week)
Lose 20 pounds
Family and Marriage Goals
Homeschooling my son, finish 2nd grade start 3rd grade
Homeschooling my daughter, finish 11th grade start 12th grade
Read aloud Bible time with the kids each day
Spend individual time with each child once a week
Spend quality time with my husband each week, helping him and encouraging him
Financial Goals
Increase the amount we are giving
Save for home improvement projects (painting, new countertops)
Contribute monthly to our retirement savings
Home Management Goals
Make a plan for our home improvement projects
Plan and plant a garden again this year
Set up a chore schedule for the kids
Business Goals
Transfer to a new theme framework
Write an ebook
Guest Post 6-12 times this year
Learn a new skill each week to improve my blog and business skills
Continue online photography classes and blogging classes
What goals have you set for yourself this year? I would love to hear about your goals too. Leave me a comment and let me know what goals you have set for yourself this year.
[signoff]
Cloud graphic made at Tagxedo.com