April, how did it get here so fast. Some months seem to creep by and others seem to come up really fast. Maybe because Easter was so early this year made it seem like it got here so quick.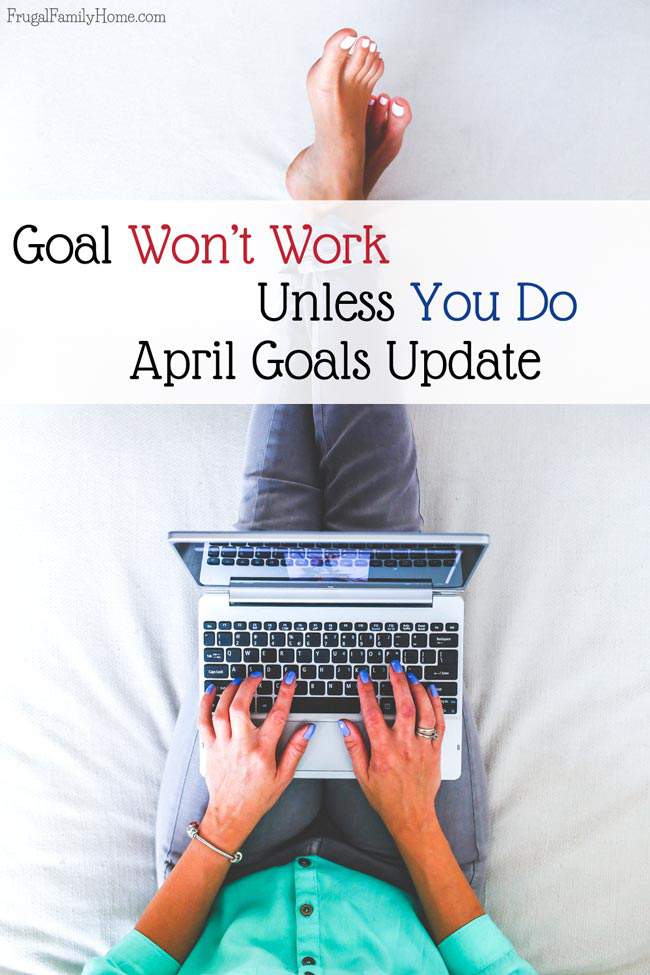 In the month of March, I made some real progress on most of my goals. I didn't quite meet my blog growth goal but I did get to the rest of them.
Goal Plan for April
This month I'll be working on 5 main areas. Homeschooling, Weight Loss, Blog Growth, Family Time, and Organizing my Time. I've updated below the progress I made on each goal as well as my plans for this month too. I would love to have you share in the comments below what your goals are for this month too.
Homeschooling Goal
My son is doing well with working hard on practicing reading and getting ready for his testing this year. The plan for this month is to work on the test prep book each week. I'm also going to continue working with him on his reading, having him read to me 15 minutes a day.
Family Time Goal
We met and exceeded our family time goal this month again. My kids are really enjoying all the time we've been spending doing fun things like gardening and playing games. If you don't already have a goal each week to do something fun as a family I really would encourage you to make time. It does really build memories that will last. We will be sure to fit in family time three times a week this month too.
Weight Loss
I met my goal for last month, getting exercise in each week. This month I'm going to focus on 10 minutes of exercise three days a week. I kept up with this goal and was able to fit in quite a bit more with all the yard work we did this past month. I'll be keeping my goal the same for this month too.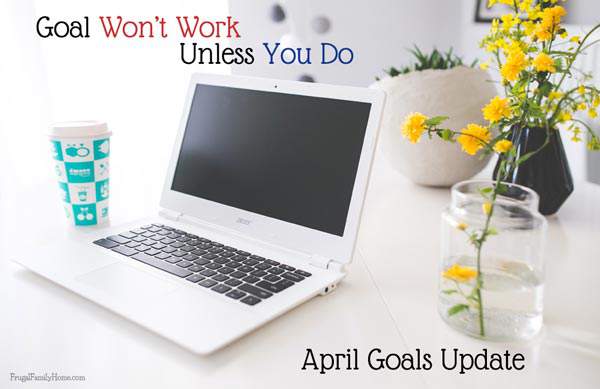 Blog Growth
I've been working on my Pinterest scheduling this month. I didn't make too much progress on getting a better schedule set up for Pinterest so it will be on my list again for this next month. I would like to get a better scheduling system working and reduce the amount of my Pinterest boards, I have way to many to pin to regularly so some of them need to go.
Organizing my Time
I was able to get to two lessons in my calendar course this month. My plan is to finish the course this month and start using an online calendar system more regularly.
Those are my 5 main goals for this month. Most of these goals will go for 6-12 months, the organizing my time will be a 3-month goal. With the steps I learned in the Make Over Your Year Course  I was able to break down my goals into steps for each week and each month to reach my goals. We will see how it goes for this year.
What goals are you working on for this month? I would love to have you share them in the comments below.
This post contains a few affiliate links, which means when you purchase through them I may make a little money at no extra cost to you. Thanks for your support in this way! You can read my disclosure policy for more information.