Struggling with
What to Cook for Dinner?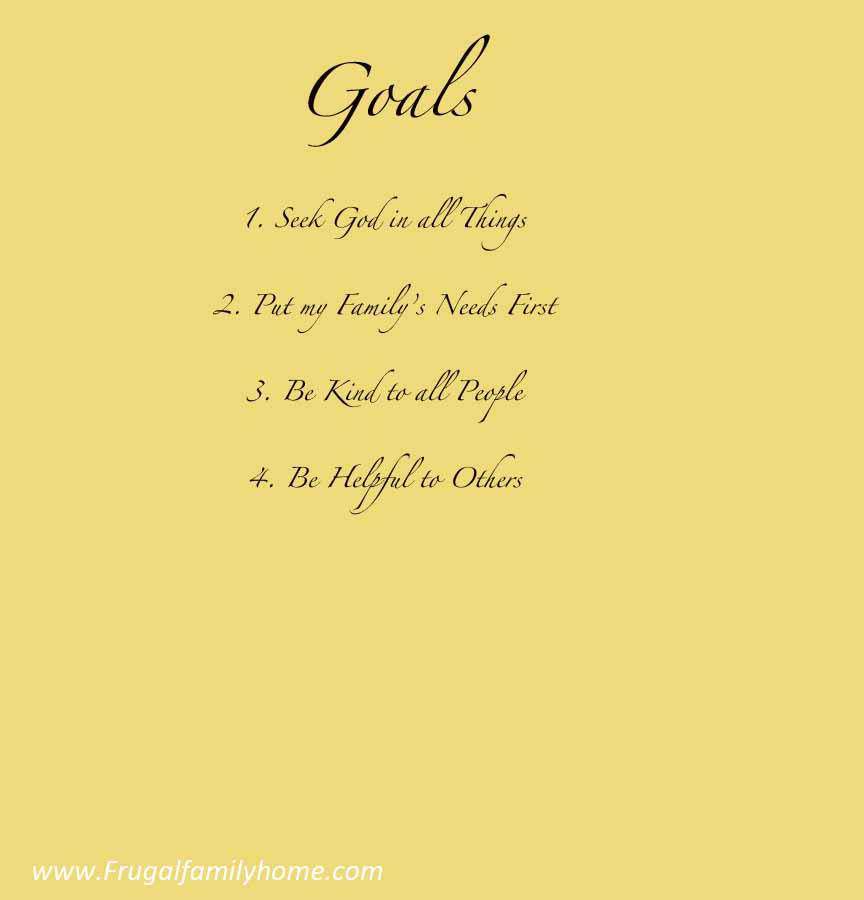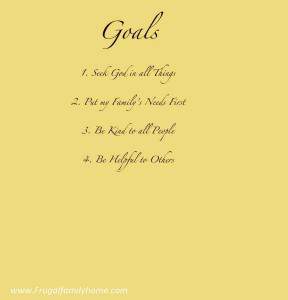 This week I did not stick to my goals plan very well but I did get quite a bit accomplished. I will add in what I did get accomplished this week so you can see I was not just being lazy.🙂
Goals For This Week
Blog
Work on articles to submit (

I ended up working more on blog posts this week)

Set up signature with plugin
 Set up a blog planner
I got my mail chimp account set up
Family
Cover one raised bed so I can plant in it (see below I did not get the garden covered.

)

Sort through VCR tapes

Got some of our seedling that survived transferred to the garden 

Worked with the kids each day on organizing the house with MSM
Personal
 Exercise 1 time this week

 (

I did not get any format exercise in this week but did get some exercise cleaning the house.

)

Drink 6 glasses of water a day

Limit my eating at night
My 10 Goals for This Week
Blog:
1. Start writing my post on monthly menu planning
2. Get my brownie recipe post done
3. Keep working on learning more about my theme to improve the look of this blog
Family:
4. Read to my son each day
5. Plant in the garden as weather permits
6. Look for a sale on compost for the flower beds
7. Have the kids plant flower seeds in egg cartons
Personal:
8. Continue drinking 6 glasses of water a day
9. Continue limiting my eating at night
10.Take 10 minutes a day to relax
Those are my goals for this week. What are your goals?
[signoff]