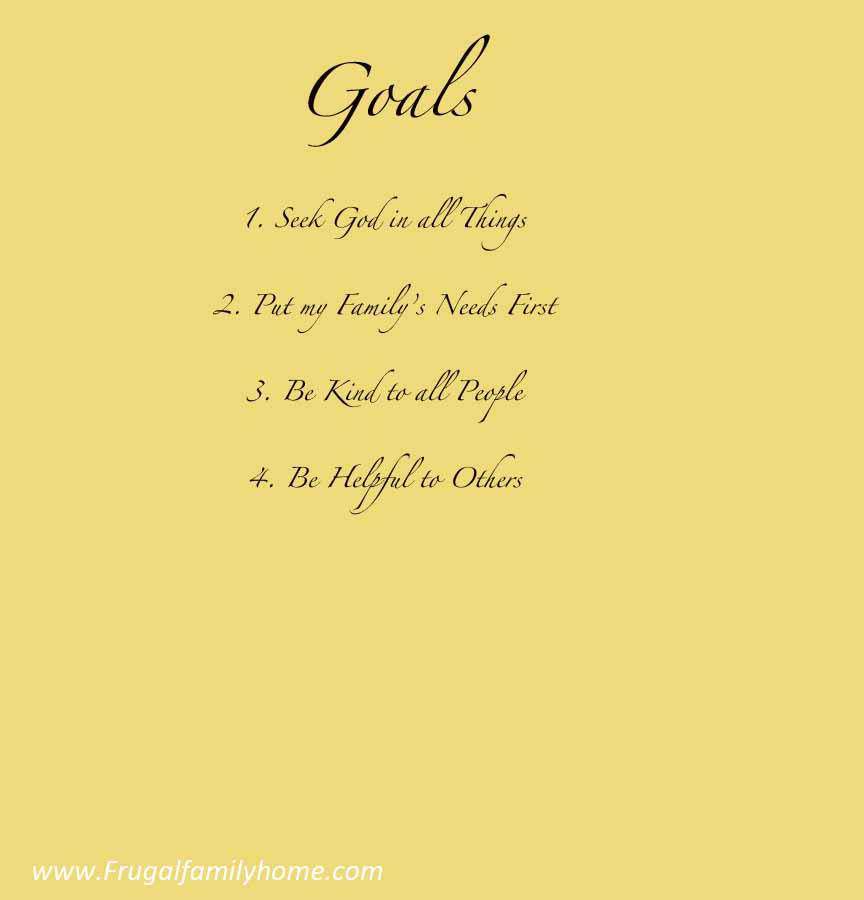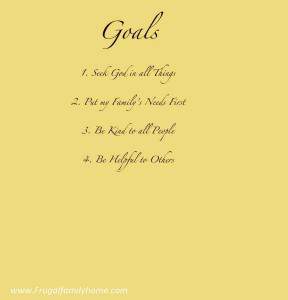 This is what I was able to accomplish this past week:
Blog:
Mail Chimp account this week hopefully!(

Still did not get this done

)
Work on next weeks posts
Work on my assignments for Blog Mentoring class
Family:
Planting in the garden if weather permits

(I got a few items in the garden peas and lettuce

)
Get cover on garden to transplant cukes, tomatoes and peppers (

Our little seedling dampen off and so we need to start over

)
Start last term of the year in our homeschool
Personal:
Continue limiting eating
Exercise more maybe 1 time this week
Finish my second time through reading Using WordPress
Goals for this Week
Blog:
Work on new posts for April
Get Mail Chimp set up
Start working on articles to submit
Family:
Cover garden and gets some seeds in
Declutter the junk drawer
Sort through old VCR tapes
Personal:
Continue limiting my eating at night
Drink at least 6 glasses of water a day
Well that is it for me this week. How about sharing  your goals for the week?