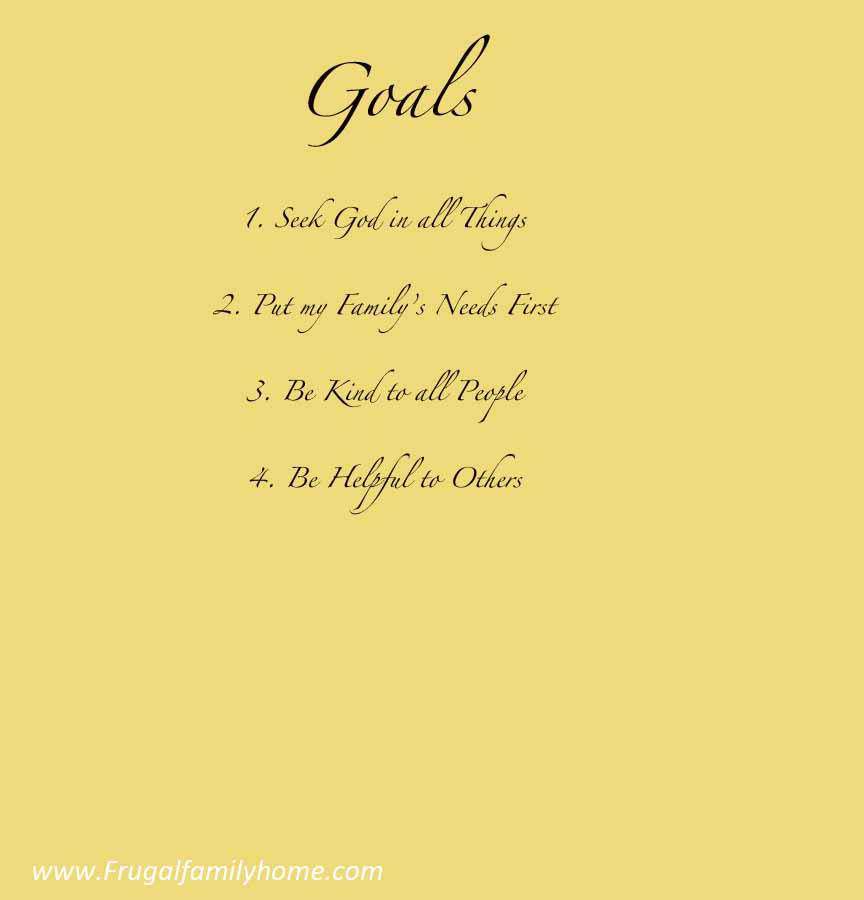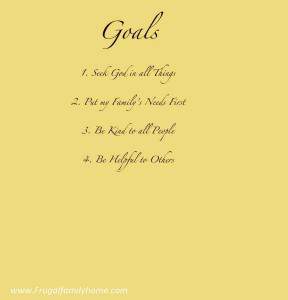 Here is how I did this week with my goals.
Blog:
1. Finish writing my monthly menu planning posts
2. Review my assignments from my Blogelina Mentoring Class ( I did not get to this at all)
3. Continue posting about my progress with spring cleaning
Family:
4. Read each day to Derick
5. Continue working in garden as weather permits
6. Continue doing my spring cleaning each day
7. Start working on a birthday present I need to make
Personal:
8. Continue limiting my eating at night
9. Continue drinking 6 glasses of water
10. Try to relax for 10 minutes a day( I got to this about 3 times this week)
My 10 Goals for This Week
Blog
1. Review my assigment from blog mentoring class
2. Start working on posts for next month
3. Spent time each day learning about my theme to improve this site
Family
4. Do one activity with each child daily seperately
5. Garden planting weather permitting
6. Research compost prices for front yard flower beds
7. Help my husband with a project this week
Personal
8. Exercise 2 times this week
9. Drink 6 glasses of water each day
10. Spend 10 minutes relaxing each day
Those are my goals this week. What are your goals?