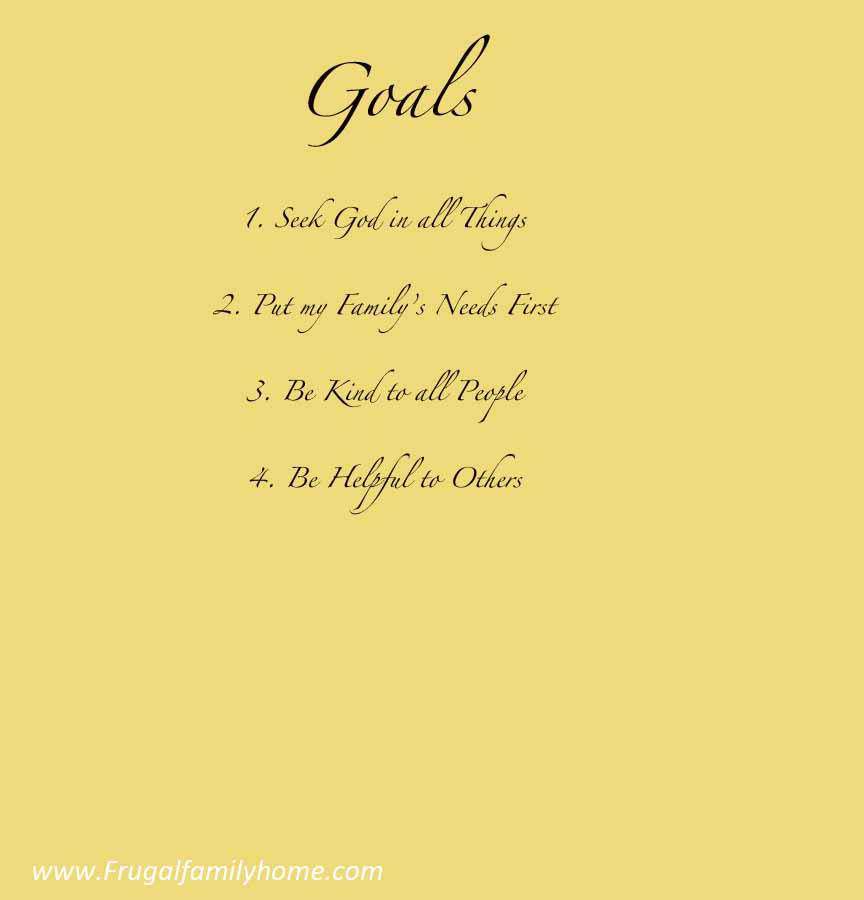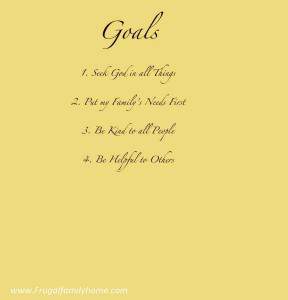 Here is what I got done last week.
Personal
1. Take time to make one call to someone I have been thinking of to check on them (I sent a text message  does that count?)
2. Pray while I am washing dishes for those who come to mind
3. Exercise once this week (I did do some gardening so I am going to count this)
4. Drink 6 glasses of water each day
Family
5. Get the kids outside to play and garden once this week (We did this a few times this week because the weather has been very nice)
6. Have the kids help with the freezer cooking this week
7. Write my husband a note for his lunch
8. Play a game once this week with the kids
Blog
9. Continue to follow along with the 4 Weeks to Fill Your Freezer
10. Write two more post for this up coming month ( I did not get to this with all my freezer cooking)
Here are my 10 goals for this week.
Personal
1. Pray while I am folding clothes this week to who comes to mind
2. Write a note and send it in the mail to a friend
3. Continue drinking my 6 glasses of water a day
4. Exercise once this week again even if it is only getting out to garden
Family
5. Finish up our homeschool science for this year
6. Plant our seedling from our garden greenhouse
7. Have kids help with making dinner once this week
Blog
8. Make a banner for my husband new website
9. Continue with the freezer cooking series posts
10. Make a few new graphics to use on posts
What are your goals for this week?
[signoff]