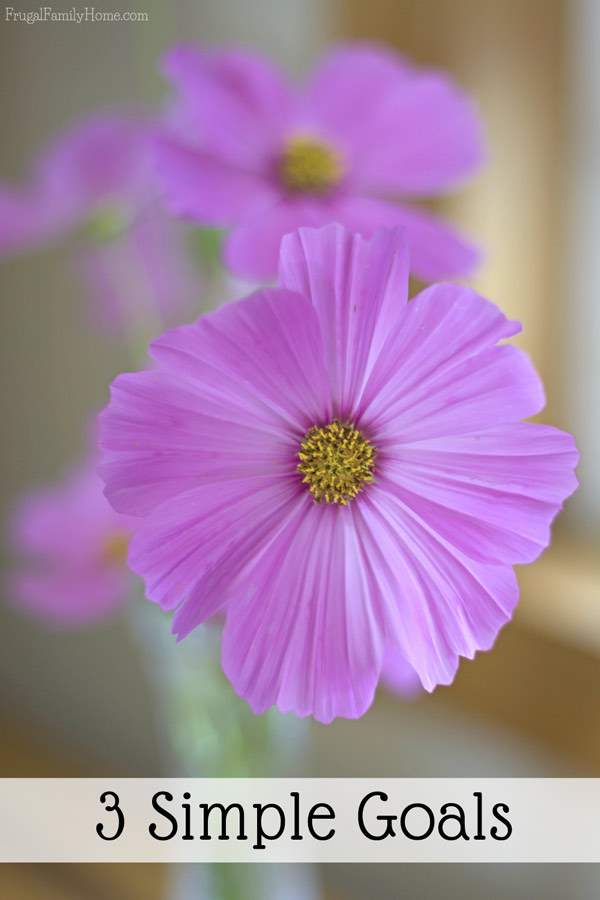 This past week was a rainy and windy one. Perfect for staying inside and getting some work done. I was able to get to all of my goals this week.
I was able to get a little cleaning done and just have a couple of rooms to work on this upcoming week. The kids helped me make a couple of Christmas ornaments, and I was able to get my blog posts written.
My goals from last week,
Start Cleaning for the Holidays
We picked up the entry and living room this past week. There wasn't much to do, but it does look better. The kids also cleaned up the basement so it's looking good too.
Make Christmas Ornaments with the Kids
We made two Christmas ornaments this week. They turned out nice and will be making an appearance on the blog soon.
Write 3 Posts this Week
I was able to get three posts written this week and I need to do the same for next week to get a little ahead.
My 3 Simple Goals for this Week
Goal #1
It's almost Thanksgiving I need to finish up my cleaning this week in the kitchen and the bathroom. Then we should be ready for guests.
Goal #2
Put up the Christmas decorations the day after Thanksgiving. This is a tradition of ours to do each year instead of Black Friday shopping.
Goal #3
Work on writing three blog posts. I'm trying to get a little ahead. Since our school is limited this week due to the Thanksgiving and my husband being off work for a doctors appointment, my hope is to get ahead.
What goals are you working on this week?
[signoff]