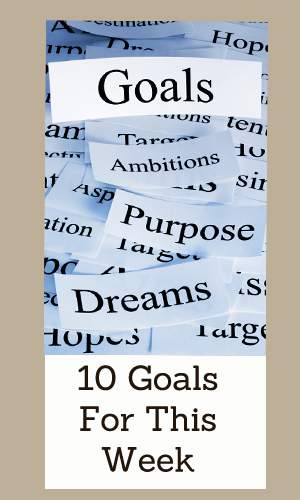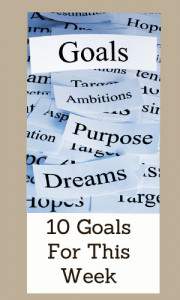 This past week I was able to get all my family goals done, but I didn't do so well on my other goals just getting one in each of the other areas done. I was so happy to get all the cookies and candy made and I even got the plates delivered to everyone. We have quite a bit left over so I will be freezing some to enjoy later and some will be going to my husband's work after Christmas. I am sure none of the cookies or candy will go to waste. 🙂
For my goals for this week I will only be adding a few. This next week I want to just focus on doing things with my husband and kids. I also want to try to get my goals plan for the next year done. I have never made a   goal plan for the whole year so I will need the week to work on it and I will be posting it in about a week.
What I was able to accomplish this past week,
Family
1. Have the kids help with making cookies
2. Have kids help with making candy
3. Continue working on gentle correction with my son
4. Do a fun project with the kids
Personal
5. Exercise one time this week (if I keep adding it I might get it done)
6. Drink extra water this week again
7. Make a recycled craft this week
Blog
8. Get post done for this week and next week
9. Attend a twitter party
10. Start working on a post to submit as a guest post
Goals for this Week
1. Spend time with my kids and husband
2. Write out the plan for the next quarters homeschooling
3. Recycled Craft Project
4. Goal Plan for the next year
What is your plan for this upcoming week?
[signoff]