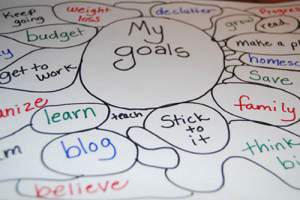 This week was the first week of the summer for us. We spent our extra time each day doing some fun stuff. So I didn't get to read to my son each day like I had hoped, but we had fun anyways. I also was able to focus on drinking more water this week, which is great as I have been having trouble getting back up to 6-8 glasses a day.
I have a guest post ready to go but I just didn't have time to submit it. I would like to get that done this week along with trying a new recipe. My Pinterest recipes to try board is really filling up, so I need to start giving some of the recipes a try. I was able to get some beans planted in garden and I also planted some carrots too. This week should be a good week for gardening.
Here is what I was able to accomplish this past week,
Read aloud to my son each day
Sew up the pillow for my son
Submit the guest post I have written
Continue the Clutter Busting Challenge and blog about it each weekday
Drink 6 glasses of water each day
Try a new recipe
Read a chapter from the books, Platform and Better Than a Box
Plant some beans in our garden
My Goals for This Week
Read to my son each day
Try a new recipe
Finish my sewing projects (I have one gift left to sew up)
Submit a guest post
Exercise 5 times this week
Drink 6 glasses of water a day
Read one chapter of Platform and Better Than a Box book
Start review with my daughter for her standardized test later this month
What's on your agenda for this week?
[signoff]