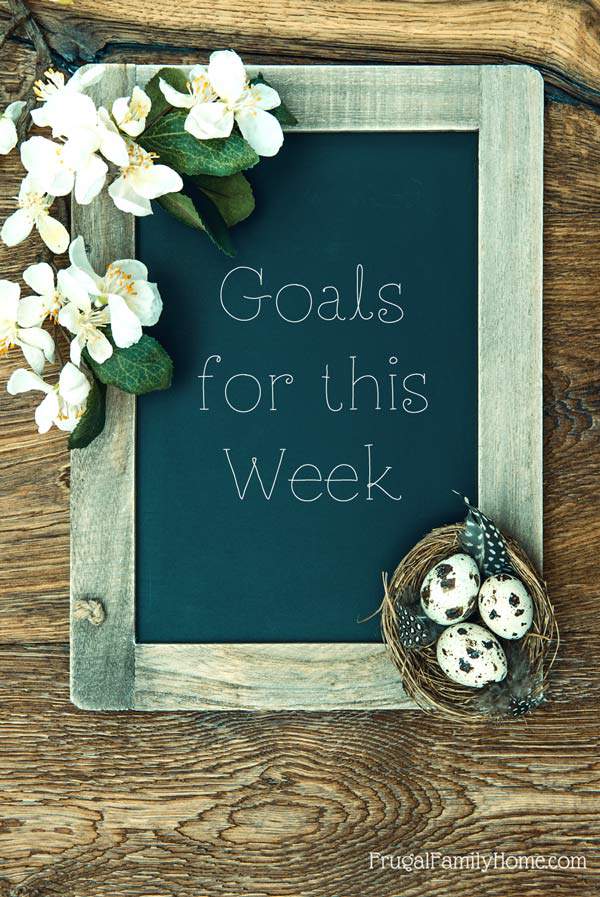 I can't believe it's already the end of the month. It seems like yesterday we were just starting a new year of homeschooling and now a whole month has passed by. Anyone else feel like the month just flew by.
In just a few days, I'll be starting a new series for October. It's been my habit for the last three years to join in the 31 day writing challenge to write on one subject for 31 days.
I'll be starting the new series on October 1st. If you would like to follow along, you can sign up to get an email each day of the series. By signing up, you'll get a quick email each evening with a link to that day's update and links to any downloads for that day. I hope you'll follow along with me.
How did you do on your goals this past week? 
Last Week's Goals
Family
Declutter one area of the house this week
Research products for replacing the tub surround tile
Dry tomatoes from the garden
Personal
Work on a restarting the new rug
Exercise 5 times this week
Get to bed by 10:30 pm each night
Blogging
Write 3 posts
Work on 3 posts for the 31 day series for October
Goal for this Week
I'm only setting one goal this week. My one goal is to get 7 posts ready for the October series.
What's your goals for this week?