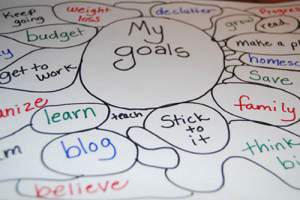 I really thought I was going to get all of my goals accomplished for this past week. I really thought it was going to happen but it didn't. I missed one day of exercising but I did wash the car that day so I guess I could say I was really close.
I am so happy to have my meal planning done for this month along with our homeschool plan for the first half of the year. Those two items are ones I really wanted to get done before we jump fully into our regular homeschool schedule. We did start a few lessons this week and those went well.
Here's the things I accomplished this past week,
Start a few lessons each day for our homeschool
Finish our lesson plans for the first and second quarter of the school year
Exercise 5 times this week (I was only able to get 4 times in this week)
Make next months meal plan
Work on my blogging schedule
Goals for this Week
Start our full homeschooling schedule
Exercise 5 times this week
Drink more water, try for 6 glasses a day
Work on my lesson for the week in my ebook class
Can some pickles
Read one chapter in each book, Platform, Better Than a Box, Simple Blogging (affiliate links)
What is on your goal list for this week?
[signoff]