Wow, what happened to the month of June. It just flew right by so fast. But I was able to keep up with my goals at least most of them. We finished up my son's homeschool testing last month. Which he was happy about having it done. Now we'll be working on keeping skills up this summer.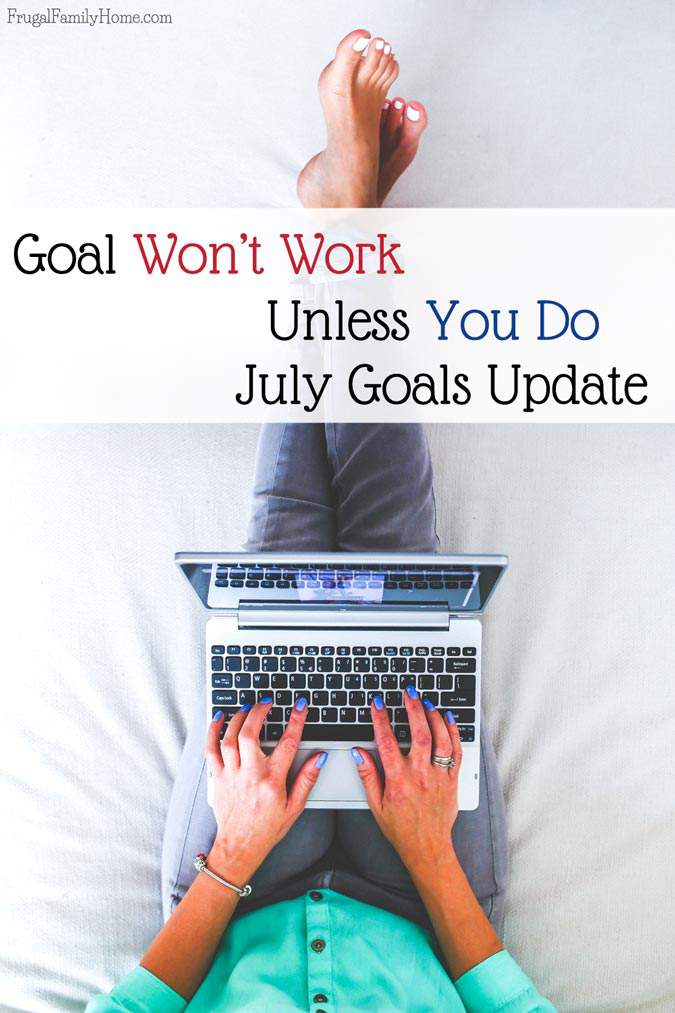 I'm going to continue working on using my online calendar full time and I'll be working on a new goal for my blogging goals this month since I'm finally happy with my Pinterest plan for now.
The Goal Plan for July
This month I'll be working on 5 main areas. Homeschooling, Weight Loss, Blog Growth, Family Time, and Using my Online Calendar. I've updated the progress I made on each goal as well as my plans for this month too. I would love to have you share in the comments below what your goals are for this month.
Homeschooling Goal
We are in summer mode. My son finished his testing last month and now we will be working on keeping the skills up over the summer. We'll be doing reading and math over the summer but our homeschooling schedule will be a lot lighter. The goal for this month is to work on reading each weekday and do a page in his math workbook too.
Family Time Goal
Our goal for this month for family time is to spend time outside. I can see lots of squirt gun fights and swimming in the pool after we get it set up. Plus a few crafts and other fun things for those days when it's just too hot outside.
Weight Loss
I met my goal for last month, getting exercise in each week. I'm sticking with exercising 10 minutes 3 times a week. Plus I'm limiting my eating after dinner 4 times a week. I cut out almost all seconds at every meal which has helped cut down on calories but I still need to figure out a plan to reduce even more.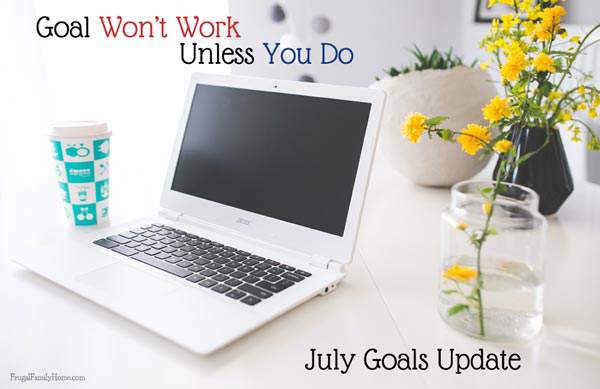 Blog Growth
This month my main goal for the blog is to promote posts and get one guest post written and submitted. I'm happy with my Pinterest plan and I will keep working it. I'm working on developing a regular promotion plan for my old and new blog posts.
Organizing my Time
I still working on getting into the habit of using my online calendar. I've done pretty well with it so far, I'm keeping it on my goals this month again to help make sure I stay in the habit of using my online calendar.
Those are my 5 main goals for this month. Most of these goals will go for 6-12 months, the organizing my time goal is just in the maintenance stage now until it becomes a true habit.
I've been keeping on track with my goals using the steps I learned in the Make Over Your Year Course (affiliate link) It has really helped me to break down my goals into steps for each week and each month to reach my goals. So far it's been going really well this year.
If you need to set goals of your own I would definitely recommend Crystal's Make Over Your Year course. You don't have to wait for the new year to start to make over your year, you can start today!
What goals are you working on for this month? I would love to have you share them in the comments below.
[signoff]
This post contains a few affiliate links, which means when you purchase through them I may make a little money at no extra cost to you. Thanks for your support in this way! You can read my disclosure policy for more information.