I realized the other day that we haven't made any new Christmas ornaments in years. My daughter and I used to get kits each year and make up a few new ones. But that tradition had fallen by the wayside over the last few years. This year we decided to bring it back by making a few new ornaments for our Christmas tree.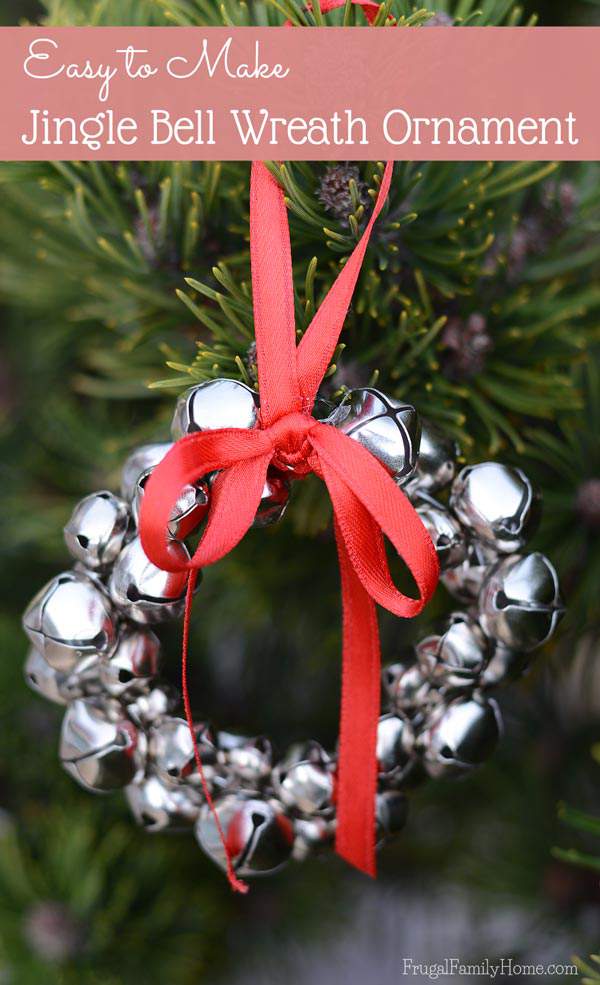 The first ornament we decided to make is a Jingle Bell Wreath. I had seen a few different ones over at Pinterest and thought we could make one. We decided on using small and large jingle bells to fill in our wreath. We choose to use the silver bells, but I think the gold ones would be equally beautiful. I know in years past I've seen different colored jingle bells but when I went to the craft store I could only find the gold and silver. But you might find more colors at your local hobby store to use or try these from Amazon.
Just so you know, the links in this post are my referral links. Which means when you use them to make a purchase I might make a little money at no extra cost to you. Thanks for your support in this way. You can read more on my disclosure policy.
Items Needed to Make the Jingle Bell Ornaments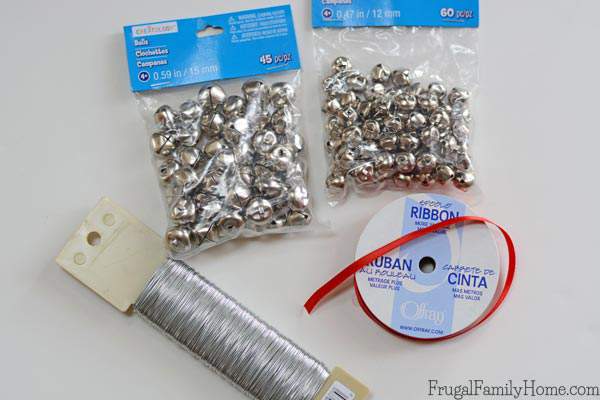 Jingle Bells in small (12mm) and large sizes (15mm)
Wire, I used 22 gauge wire
Ribbon, for the bow and hanger
Making the Jingle Bell Ornaments
The first step is to cut the wire about 11 inches long. We found this was just the right size to be able to make a nice ornament sized wreath of bells. Without having to cut too much off at the end after tying it off.
Next shape your wire into a crude circle. It doesn't have to be perfect just in the general shape. Then string the jingle bells onto the wire. We alternated a bigger bell with a smaller bell all the way around the wreath. Leaving about an inch at each end to tie the wire into a circle.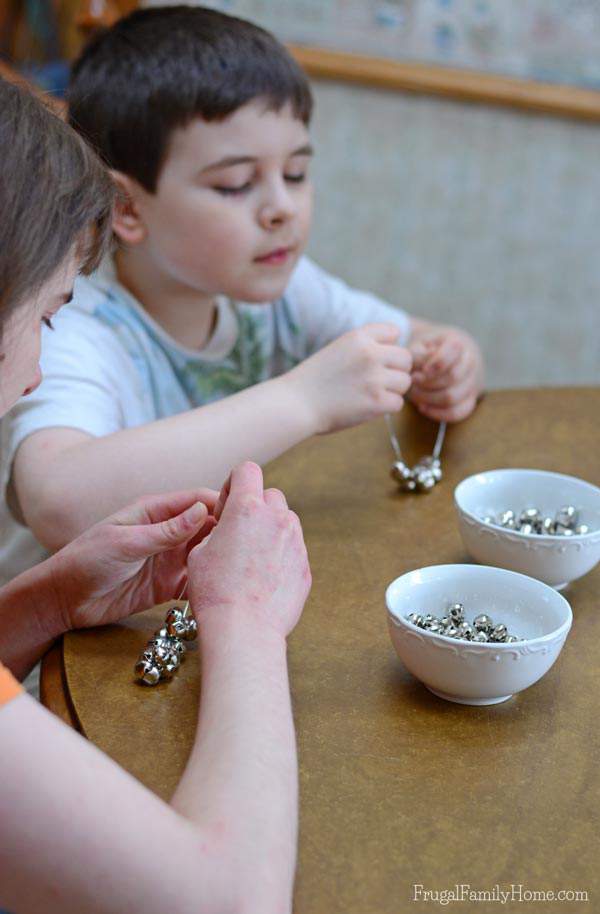 To tie the wire, I found the easiest way to do this was to bring the last bell on each side close together. Then twist both ends of the wire together with a pair of pliers. Be sure to make a few twists. I only made a couple the first time and after I cut the wire ends it came apart. Be sure to twist it quite a few times. Then cut the ends short and bend the twisted wire in line with the wreath circle.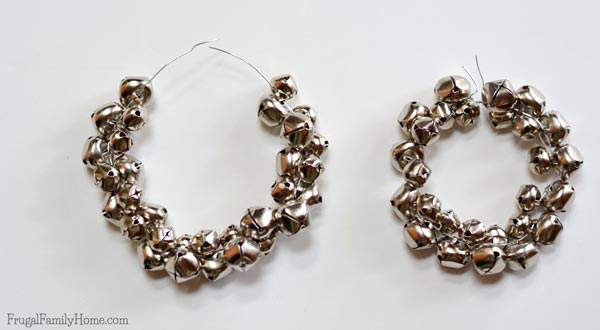 Over the twisted ends, to hold them down, I tied a piece of ribbon and then made a bow. I had to fuss with mine a few times to get the bow to hang right for me. But I always have trouble with bows on craft projects. It's just not my thing.
We also made a loop to hang the ornament by taking a short piece of ribbon and making a loop that we glued to the back side of the wreath, behind the bow. You could also use a wire ornament hanger instead of making a ribbon hanger.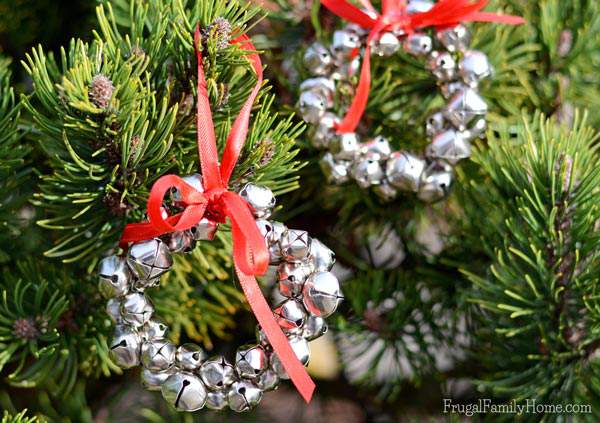 That's all there is to make these beautiful jingle bell ornaments. We found that two bags of Jingle bells would make three really nice full wreaths. Our packages contained 45 large bells and 60 small bells. If you'll be making quite a few, it might be better to purchase the larger packages of jingle bells.
Do you have any Christmas traditions that you do each year with your family? I would love to hear about them in the comments below.
[signoff]
If you know someone who would like to make these Jingle Bell Ornaments for themselves please share this post with them. Just scroll down to use the social sharing buttons for easy sharing with friends and family. Thanks for sharing.