While I can often get lip balm or Chapstick really cheap at the store with coupons. It's nice to be able to make it yourself too. Plus you know exactly what's in the lip balm this way. No extra additives.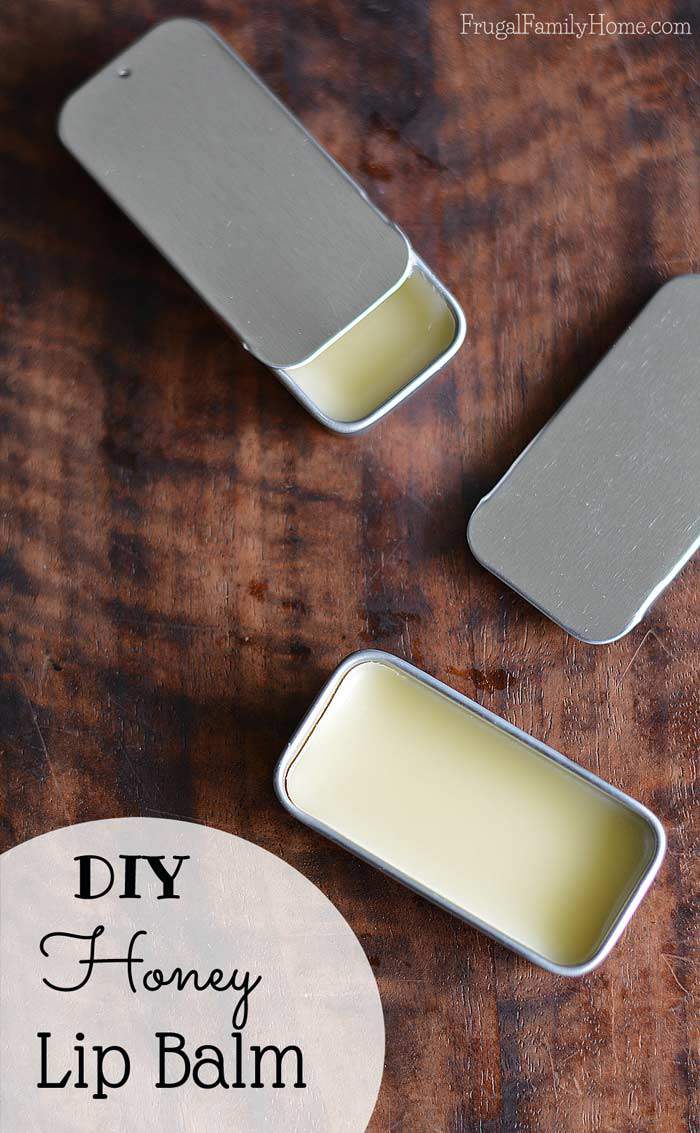 I looked over a bunch of recipes online and at Pinterest. I noticed they all included beeswax in them. So I set out to find some to purchase. It was a lot harder to find then I thought it would be.
I ended up purchasing the beeswax online from a somewhat local supplier. If you are having trouble finding beeswax locally, you can order it from Amazon. (affiliate link)
I had shea butter (affiliate link) on hand along with sunflower oil, (affiliate link) which I love to use in my homemade soaps, so those went into my recipe too.
I wanted to have some sweetness to the lip balm, but I really didn't want to much flavor. I decided to make honey flavored lip balm. My daughter has a little flavor oil from a lip gloss kit, (affiliate link) so I might try a different flavor in the future. But I wanted to keep this recipe as simple as possible.
I needed to find a container to hold my homemade lip balm. I had seen some cute little tins for lip balm (affiliate link) online and wanted to purchase a few. I found them on Amazon. I just love how convenient it is to find things at Amazon.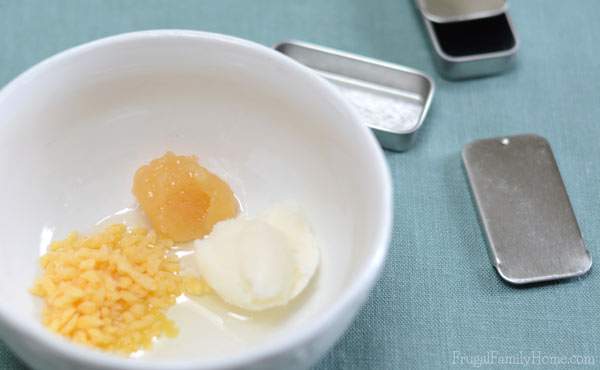 Making the Honey Lip Balm
Once I had all my supplies, the recipe was easy to make. I measured out the beeswax, shea butter, honey and oil. I added them to a microwave safe bowl. I microwaved the mixture at 10 second intervals to make sure it didn't get too hot and burn. Since my honey had crystalized I added it in early. But if your honey is still liquid you can stir it in once the shea butter and beeswax have melted.
I added the mixture to the cute little lip balm tins and let it harden up. I tried to pour the lip balm mixture into the tins from the bowl, but I ended up making a mess that way. Next time I'll use a spoon to spoon the mixture into the tins quickly before it hardens up. Less mess that way.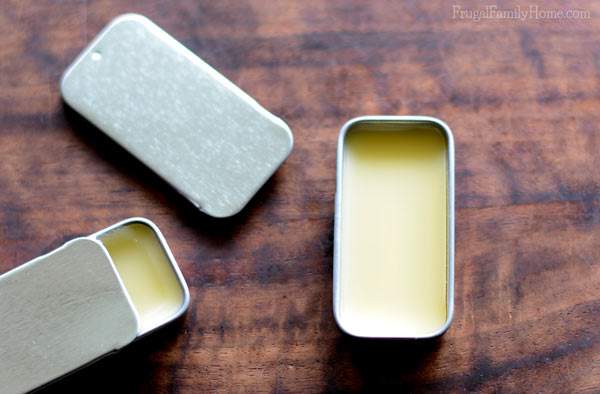 I think this recipe would make a great gift. Since it doesn't have any added color to it, it would work great for Mother's Day, Father's Day or for pretty much any occasion for anyone.
This lip balm has a great feel when it goes on. There is just a slight hint of honey to it. No overpowering scent or flavor that way. The balm lasts quite a while, it doesn't seem to be too waxy like some store bought lip balms can be.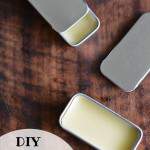 Print
DIY Honey Lip Balm
Servings
2
tins of lip balm
Ingredients
1

teaspoon

Beeswax pellets

1

teaspoon

Shea Butter

1

teaspoon

Sunflower Oil

1/2

teaspoon

Honey
Instructions
Place the beeswax, shea butter and sunflower oil, into a microwave safe bowl and microwave in <g class="gr_ gr_130 gr-alert gr_spell ContextualSpelling multiReplace" id="130" data-gr-id="130">10 second</g> intervals. Until butter and beeswax is melted. Stir between intervals.

Quickly stir in the honey and spoon into clean lip balm tins.

Let harden.
If you like this recipe, I would love to have you share it. Just use the sharing buttons on the post below or any of the sharing buttons on any of the photos in the post. Thanks for sharing!
[signoff]
More Beauty Recipes you'll love,
Vanilla Coffee Homemade Soap
DIY Foaming Hand Soap
Rose Scented Sugar Scrub
Find more DIY projects by clicking here!