This post is a sponsored post on behalf of Savings.com.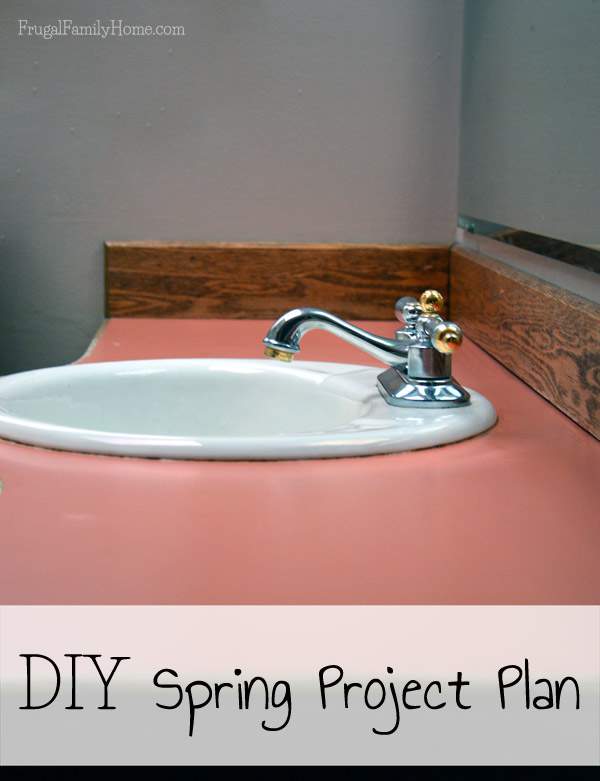 There are some projects that just tend to get put off. Either because of the weather or because other tasks get in the way. We have two projects we would like to get done, soon. One is outside and one is inside the home.
Our First Project, the Lawn
Since we have lived in our home, we have struggled with a patch of lawn in our back yard. It's in the shade for most of the day. This little patch of lawn is in the shadow of our huge trees and it just doesn't stand much of a chance.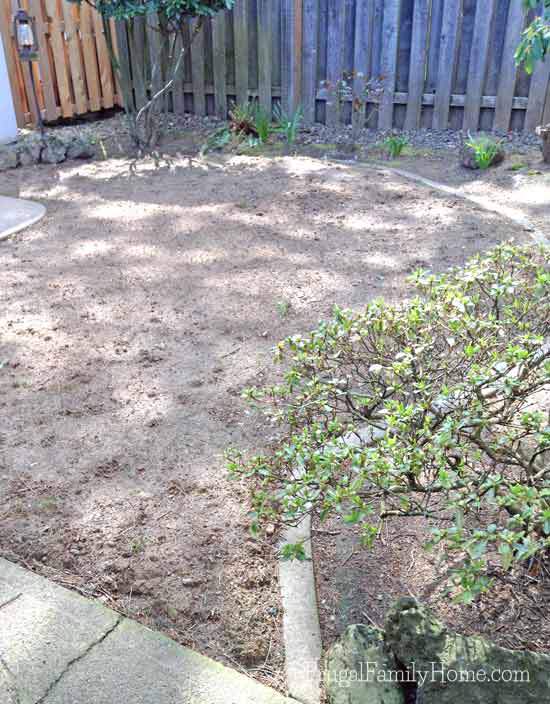 About a month and a half ago, we had some nice dry weather and we borrowed our neighbors huge rototiller to turn the soil over. Well, as luck would have it or maybe it's because we live in the rainy part of Oregon, the rain came. For the month of March we ended up with twice as much rain as we usually do. So the soil we turned over became a mud pit. But there wasn't much we could do.
Fast forward to this month and the soggy ground is drying out. So we felt it was time to start checking into getting some sod. We decided against grass seed, since the birds would more than likely eat it all and so sod it is. We talked to our neighbor and he had purchased some sod from Home Depot that he was happy with. So we made a trip to check it out.
Now our son loves to go to Home Depot. I'm not sure if it's the size of the store or the wide assortment of things to look at, but he loves to look around at everything. Our trip was focused on two things, find the sod and see if they carry a variety that will grow in the shade and look at bathroom items.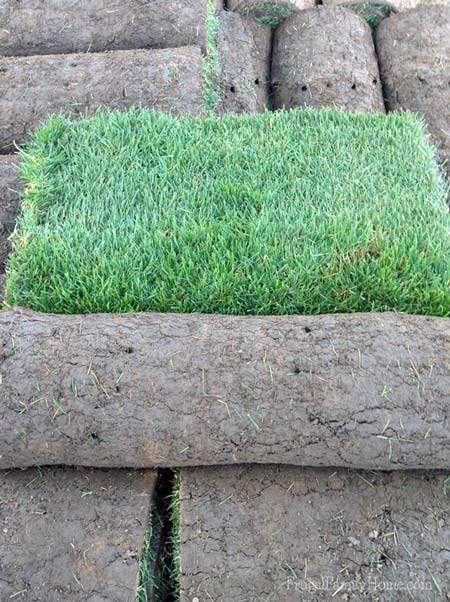 We found the sod and we were really pleased that they had a variety of grass that will grow in the shade. So as soon as we turn over the soil again, we should be set to get our lawn in. I can't wait until I can look out the sliding glass door at a nice patch of lawn instead of a muddy area. It will be so nice. Hopefully the weather won't deter us again.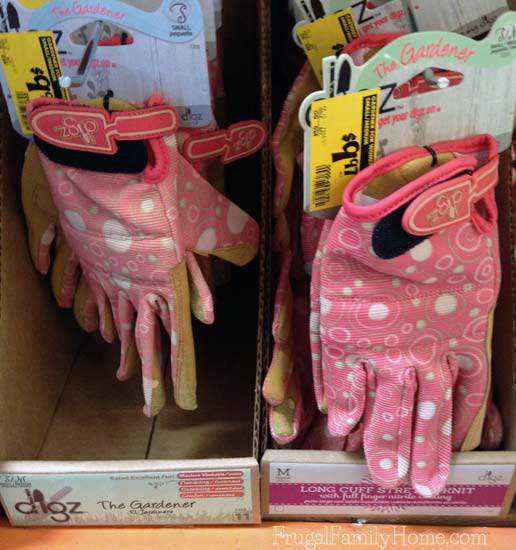 As we were walking over to the bathroom items, I saw some sale items on an end cap. These cute little gardening gloves caught my eye. My current gloves have holes worn though almost all of the finger tips. Don't you think these would be a great Mother's Day gift for a gardener?
Our Second Project, The Bathroom
Our bathroom isn't bad at all but there is a little updating that needs to be done. We would like to get a low flow toilet, to save on our water bill. Then there is the shower to address and the countertop on the vanity.
Currently, the tile doesn't go up high enough in the tub/shower. We were thinking of adding more tile but my husband thought a surround might be better and easier to clean. We also looked at the tubs, since our is old and either needs to be refinished or replaced. I think its original to the house from the sixties. At least it's white in color and not avocado green.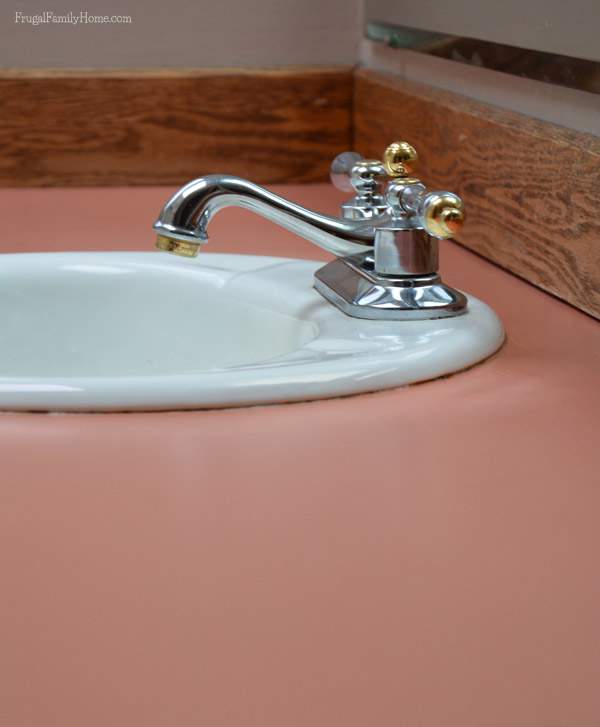 Our bathroom vanity is great. It's made of oak and still is functioning well. I either need to refinish the wood or paint it but other than that, it's good to stay. The countertop is in very good shape. The only problem is it's orange in color. 🙁 Yes orange or maybe I should say peach?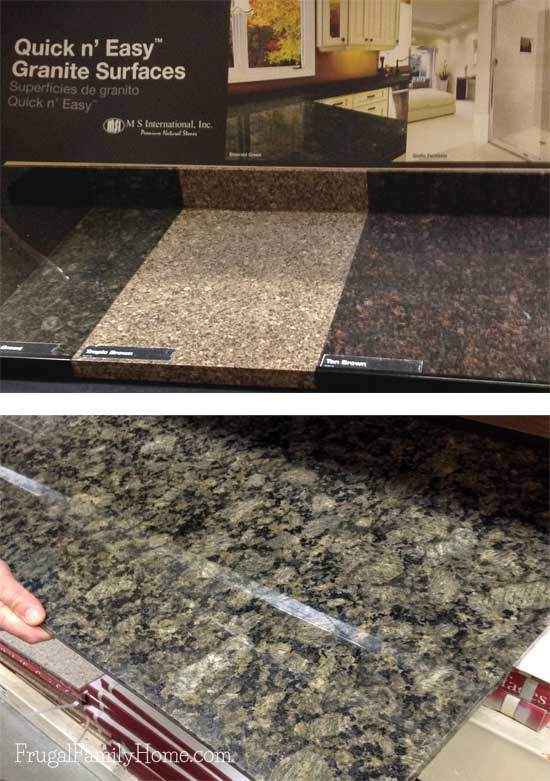 But I think we have found a solution to our problem. These nice granite tiles are made for do it yourself granite countertops. My husband and myself both agreed we liked the beige with black mixed in. I like that the tiles are made to be cut so you have a backsplash, a countertop and edging too. This is definitely something my husband and myself could do.
If you will be starting any projects like us, be sure to use this Home Depot coupon code for $10 off purchase of $100 or more. This deal is good from Monday, April 21 and will run through Sunday, April 27.
There is also a giveaway!
Savings.com is giving out $3,000 worth of Home Depot gift cards
Here's the giveaway details,
Savings.com will be giving away 150 twenty dollar Home Depot gift cards!
The giveaway will be from Monday, April 21 at 9:30 AM EST and end on Wednesday, April 23 at 7:00 PM EST.

You can enter the giveaway by heading to the 

Home Depot page on Savings.com and submitting your email address. (Look at the top of the page for where to enter.)
At 7:00 PM EST, on each day, the sweepstakes is running (Monday the 21st, Tuesday 

the 22nd and Wednesday the 23rd) 50 of the winners will be selected and $1,000 dollars 

worth of gift cards will be given out.

You can enter the sweepstakes once a day, with the giveaway being reset at 7:01 

PM EST on Monday and Tuesday. This means everyone can enter this sweepstakes 3 

times. 

Savings.com will notify the winners and send them their gift card code via the email 

address they use to enter.
 Click the banner below to enter the giveaway!