After a hard long winter, I'm so ready for spring. With spring comes spring flowers and gardening chores. But after all the snow and ice, I'm ready to get out in the garden.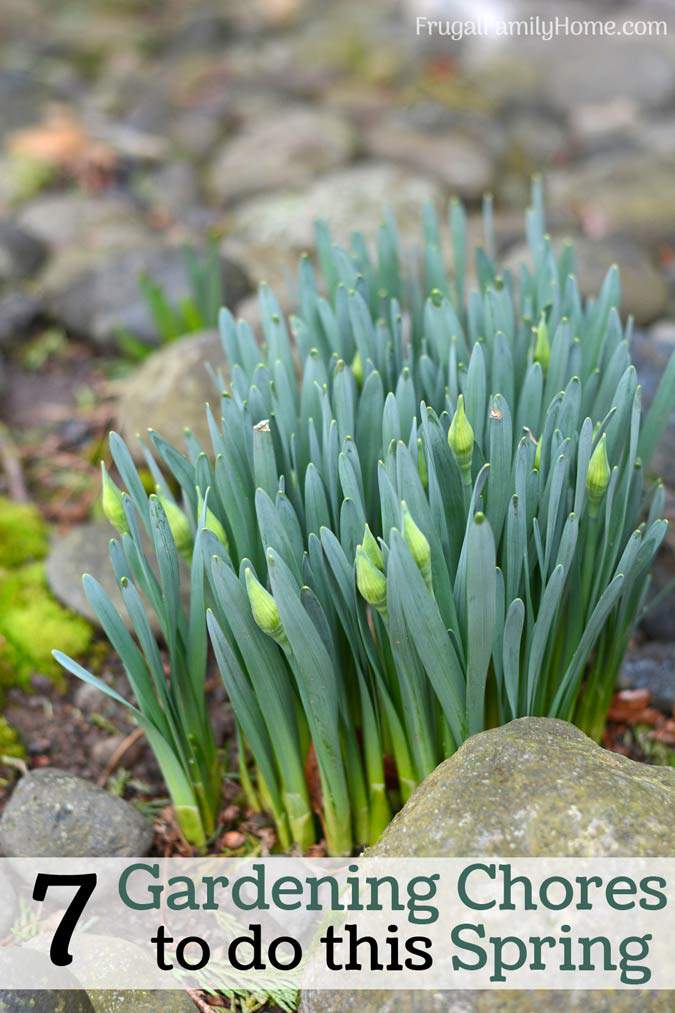 This past winter was a bad one. We had 12+ inches of snow, three ice storms and more than our fair share of rain. Even though we live in the rainy part of Oregon it was too much.
Usually by this time of year I've sprouted my peas inside and would have them growing in the garden. But it's still too wet. Our raised bed garden is like a mudpie inside of a pie plate. Still to soupy to do much with.
But that doesn't mean I can't dream and do a few things to get ready for that glorious day when the soil is finally dry enough to plant.
Below you'll find 7 spring gardening chores to do now. I did include planting your spring cool weather crops because after all sometime this spring it will be dry enough to finally plant. But until then I'll be concentrating on the other 6 for now.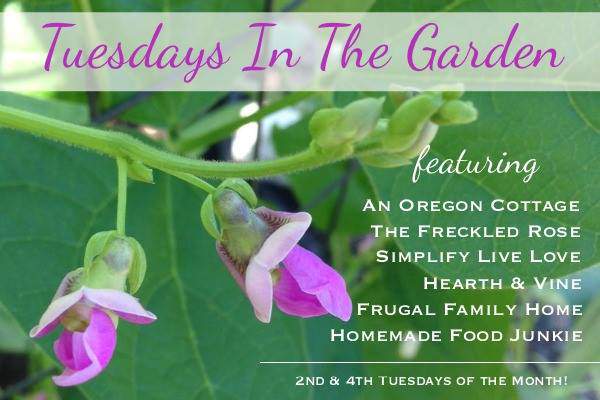 With the start of the new gardening season, it's also the start of Tuesdays in the Garden. Which features gardening tips and tricks all season long from now to September.
Each 2nd and 4th Tuesday of the month my gardening buddies and I will be sharing on different topics to help you grow a great garden. This week we are concentrating on Spring Gardening and letting you know a little about each of our gardens.
Our Backyard Garden
I backyard garden with 4 raised beds, a couple rows of raspberries, rhubarb and I plant in containers to expand my garden space in zone 8.
If you'd like to learn about the other gardeners in our group and see the great tips they have to offer, scroll down to the bottom of this post and click on the photos below.
Now onto the spring gardening chores to tackle right now.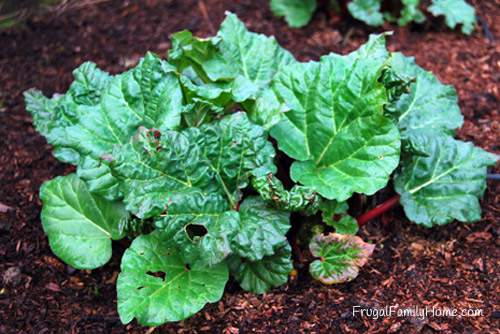 7 Spring Gardening Chores
Clean up the Garden Tools
You'll be needing those gardening tools soon. Clean them up, remove any rust and sharpen them as needed. If you cared for your tools as you tucked them away for the winter you might not have much to do. But I can usually find one or two tools that need some sort of care.
Take Inventory of Supplies
Look at what you have on hand and what you'll be needing so you can stock up on supplies when they are on sale. Spring is the perfect time to get gardening supplies on the cheap and if you have a master list of what you'll be needing, you won't forget anything and you won't overbuy.
Take a Peek at Your Garden and Flower Beds
Raised beds need repair or replacing? What's growing, what wintered over and now needs to be harvested. Cleaning up the garden beds now and doing repairs will have you ready to plant as soon as the soil is ready.
In the flower beds, clear out dead annuals, pull weeds, and prune back any shrubs that are winter damaged or overgrown. A little work now can make your flower beds look great without too much work.
Divide Perennials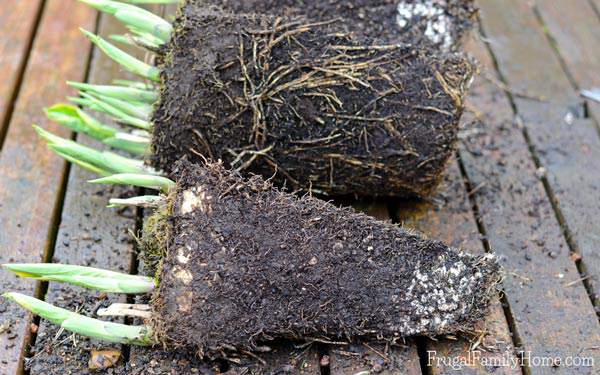 If you have perennials that are getting too big, now is the time to dig them up and divide them. I divide my hosta plants every few years and give them away to neighbors and friends. It keeps the potted hostas from getting too crowded and I have free plants each year.
Plant your Spring Cool Weather Seeds
If your ground is dry enough, you can start to plant your spring cool weather plants. This time of year I like to get in my radishes, spinach, lettuce, kale, broccoli, cabbage, and peas.
If your ground is still too soggy, like mine, use the time to get organized. Sort your seeds by which ones you'll be planting first.
I like to also divide my seeds up into warm and cool weather plants so I don't have to sort through all of them when it comes time to plant the spring cool weather crop seeds.
Start Seeds Indoor for Warm Weather Plants
Start tomatoes, cucumbers, peppers, and other warm weather plants now to get them off to a good start and to save money. Seeds are a lot less expensive than plants. You can also find more varieties to grow and pick the best plant for your areas when you start them from seeds.
Feed the soil
Get your soil ready for your plants and seeds by adding compost and well-rotted manure. Having a good balance of nutrients readily available for your plants can keep them growing great.
Add a slow release fertilizer too to keep the garden and flowers growing great all season long.
What other tasks could you add to this spring gardening chores list?
More Spring Gardening Ideas from the Tuesdays in the Garden Gardeners…
Michelle is sharing about gardening chores in zone 5. Patti shared her simple tips for preparing your spring garden. Angie shared gardening chores for March. Jami shared tips on refreshing your flower pots for spring. Diane shared a few spring gardening projects to do now. To read the full posts just click on the photos below. 
Get the Companion Plants List
When you join the gardening email list, you'll not only get gardening tips sent to your inbox, you'll also get the companion plants list too.