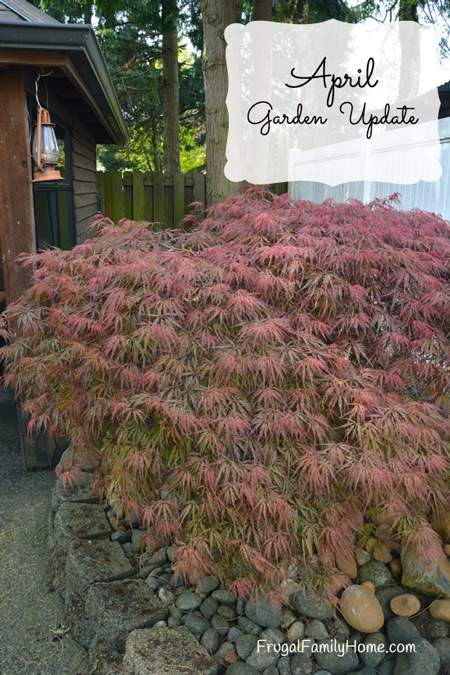 Is it still wintry weather where you live? Or are you like us and you have finally broken out of the winter pattern and into nice spring weather? We have had a super wet spring here. Too much water meant I had to wait to get our sugar snap peas in. I was almost a month late at getting them planted. But it was better to wait, than to have them rot instead of sprout.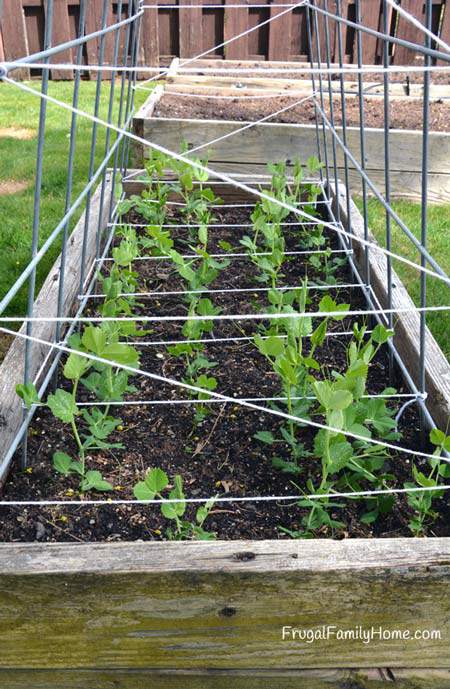 We have been seeing good progress with the pole and bush sugar snap peas, that I planted last month. They have really taken off growing. We should be eating peas really soon.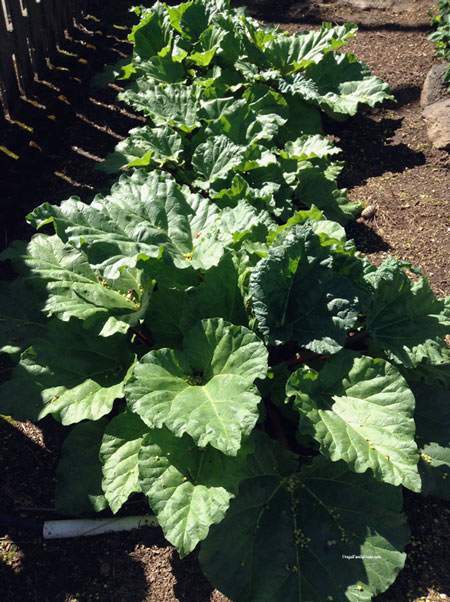 Have you ever grown rhubarb before. It grows really easily, at least where I live. It has beautiful big leaves and the lovely red stalks make a striking contrast. Although you can't see the stalks in this photo because the leaves are so huge.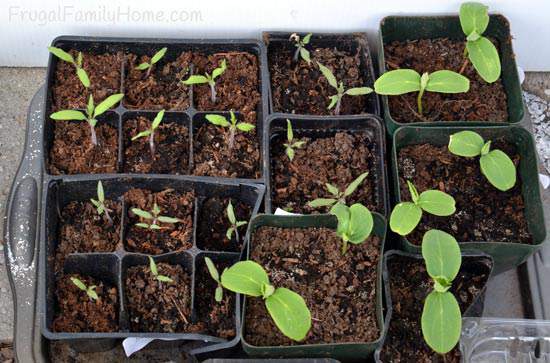 The kids helped me a few weeks ago plant seeds for our vegetable garden starts. They are growing really well. This year we had a good germination rate. I can't bear to snip off the extras in the pots so we replant them as they grow. I have a feeling we are going to have quite a few plants again this year.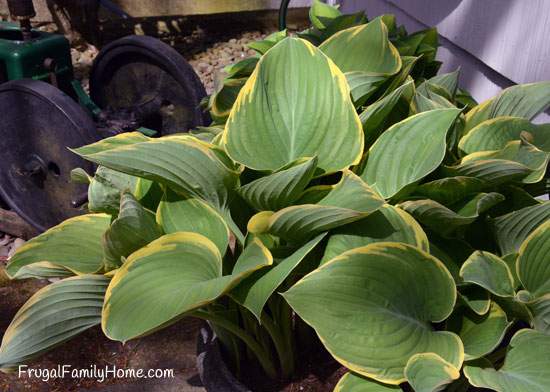 Our Hostas are growing quickly too. So quickly you almost swear you could sit and watch them grow. I'm thinking I will need to divide the Hostas in the pots next spring. It looks like they have almost out grown their pots again.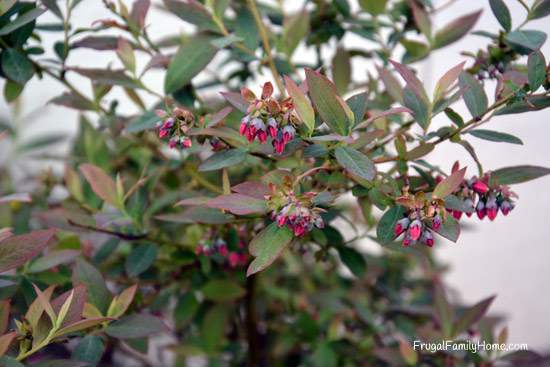 The blueberries are just starting to get some blooms on them. Aren't the flowers just beautiful?
I was able between rainy days to get some lettuce, radishes and spinach planted. They are starting to sprout, but not really big enough to get a good photo of yet. Now, if I could just keep the squirrels from digging in the garden they might just have a chance.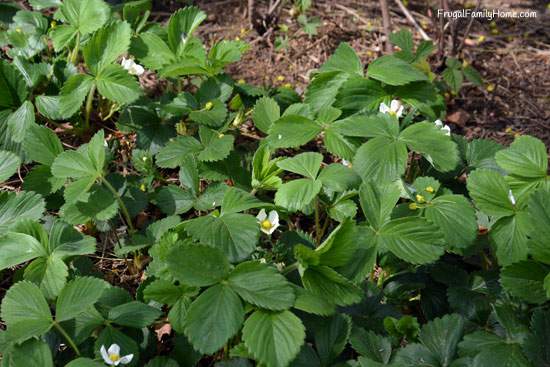 The weather has been warm enough to get the strawberries and raspberries growing too. They have nice new leaves on them and a few flowers too. I can see our strawberries are trying to sprawl out into the yard again this year. So I have some transplanting to do.
Our trees are starting to get their leaves too. Here's a photo I took between our maple and oak tree.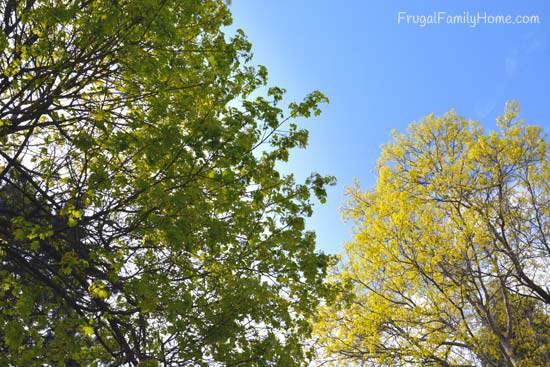 Our little maple tree has its leaves too.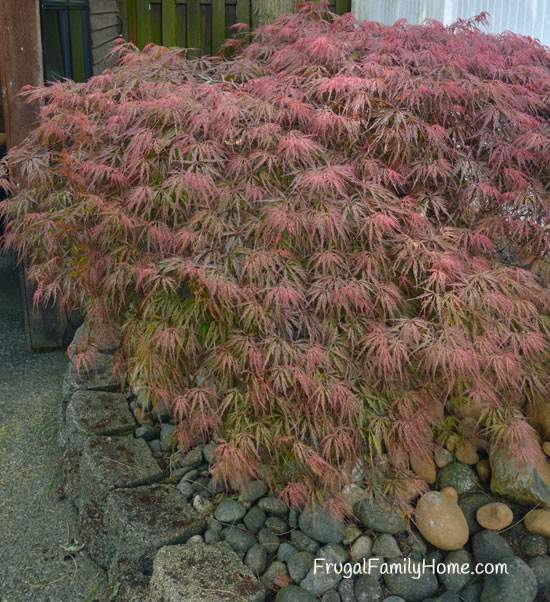 And last but not least a few flower photos too. This tulip is in a sea of juniper. The juniper grew right around it. The second photo is of a native plant I love to grow. It's a dwarf bleeding heart.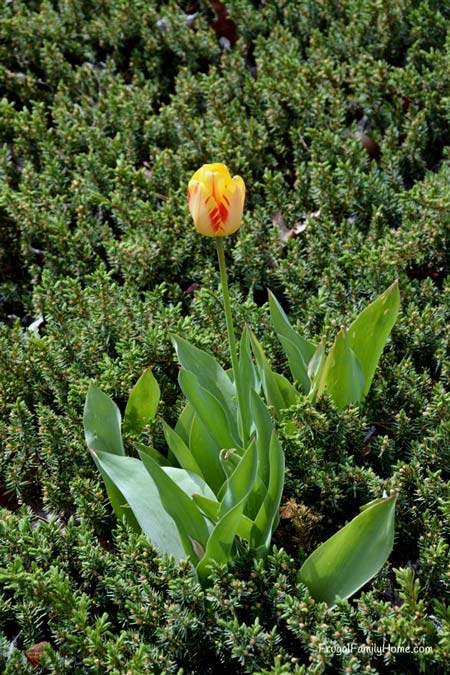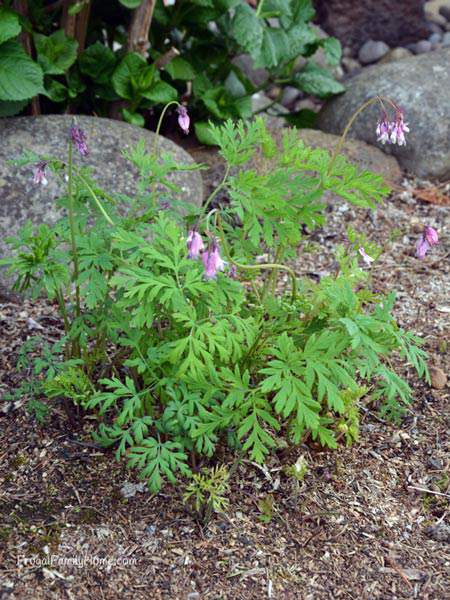 Do you have any vegetables, fruit or flowers growing in your garden?
[signoff]
Looking for more gardening ideas? Head on over to the gardening page for more gardening ideas and inspiration. 
Get the Companion Plants List
When you join the gardening email list, you'll not only get gardening tips sent to your inbox, you'll also get the companion plants list too.