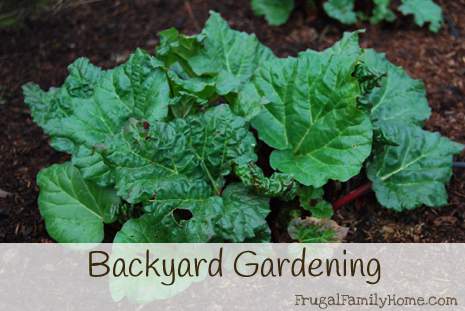 Garden Update
I went out yesterday to take some pictures in my garden. We had a few days of over 70 degree weather so that has really helped the plants to start growing fast in the garden. It was so warm over the weekend I put my seedlings outside and just left them to bask in the sun. They are really growing fast.
I am hoping that this week we will be able to get covers over two of the raised beds. So I can be ready when the seedlings need to be transplanted and so I can leave the seedlings to grow outside instead of having to set up my grow lamp this year. Although this year if the weather stays warm enough I may only need to use cloche covers on the pepper plants instead of using a full bed cover. I will just have to wait and see.
While I was out taking pictures I had a hummingbird come flying up to our fountain we have on our front porch. The hummingbird was going to take a bath in the fountain as they do on a regular basis. So I tried to snap a picture really quickly but my camera wasn't turned on and the my movement just scared the hummingbird away. Maybe in the future I will get another chance to get a photo to share.
Here's the photos I took yesterday,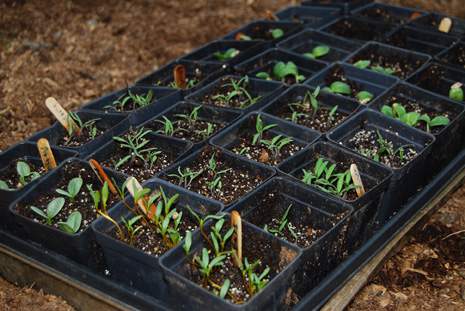 Our vegetable seedlings have really grown over the last week.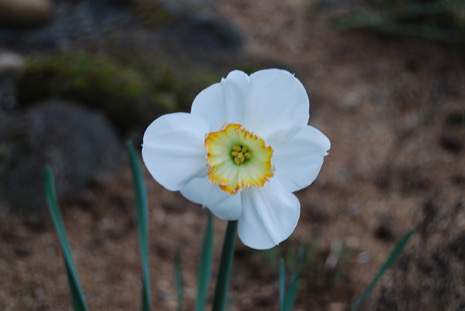 I love that this daffodil is different from the others in our garden.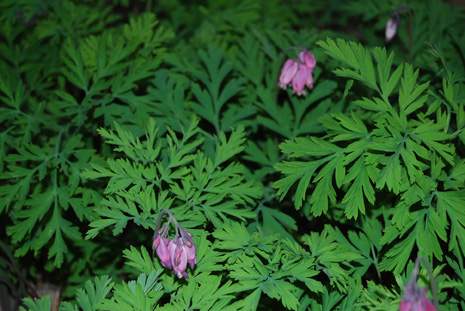 Dwarf Bleeding Hearts are native to our area and they grow so nicely in our yard. I love that the fern like foliage stays from spring until late in the fall.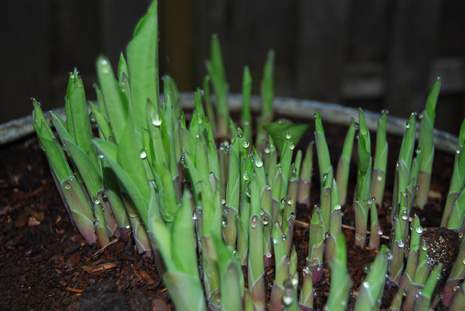 This is a picture of a hosta in a planter on our back deck. These grow really well in the dense shade of our backyard under our 30 foot oak trees. I love how the water droplets hang on the spikes.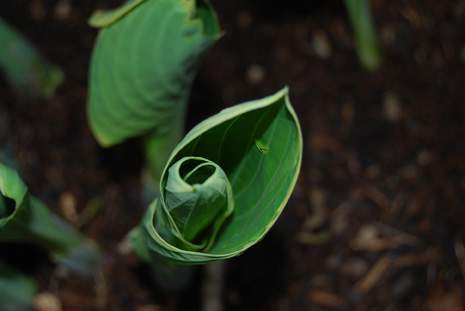 Another hosta on our back deck just opening up.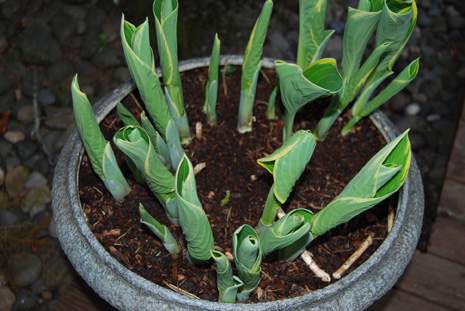 This hosta is growing so fast right now, I think it grows a little every hour.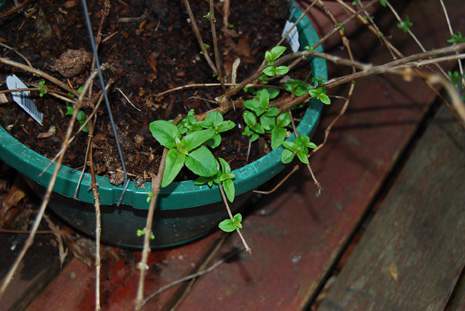 I also discovered that my fuchsias have wintered over and started to grow. I still need to trim off the dead sticks but I want these to get growing well before I do any trimming.
That's what is growing in our garden this week. What's starting to grow in your garden right now?
[signoff]
Get the Companion Plants List
When you join the gardening email list, you'll not only get gardening tips sent to your inbox, you'll also get the companion plants list too.