Our strawberries are coming to an end. We only have a few left on the plants. Strawberry season seems to pass so quickly here. I'm always sad to see it go. But if you still have strawberries, you might want to give this easy strawberry freezer jam recipe a try.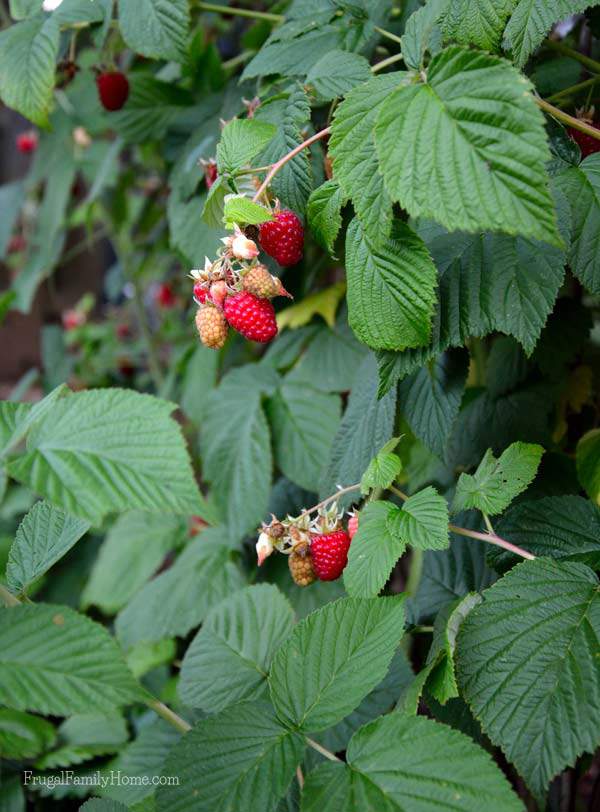 With the passing of the strawberry season, we are greeted with another yummy berry coming into season. This berry is probably my all time favorite. It's raspberry season.
Years ago my in-laws gave us a few raspberry plants. We planted them in a pot with a tomato cage for support. They did quite well for years.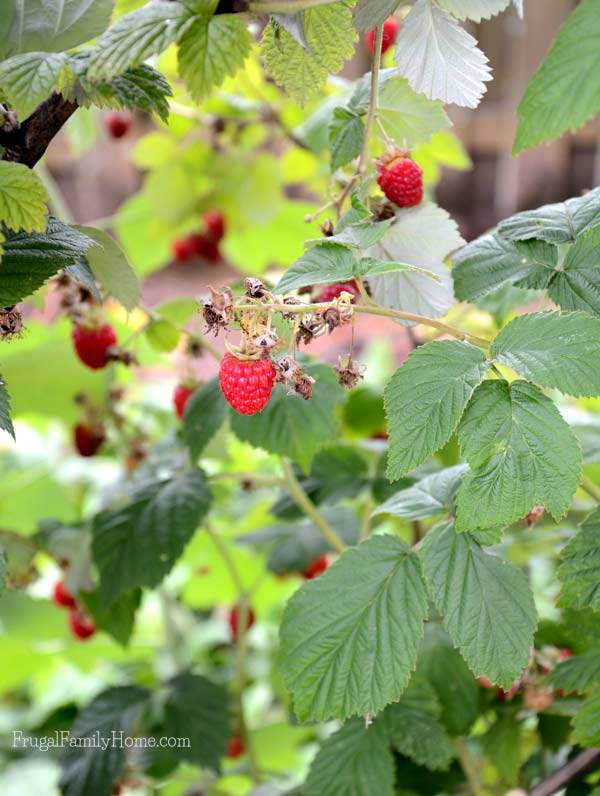 After quite a few years they had multiplied  enough that we needed to transplant them. The plants were getting quite root bound and the soil really needed to be refreshed.
So my husband made a small support for them to be planted, under our maple tree. Not the ideal spot but it was the only place in our yard that we had room for them.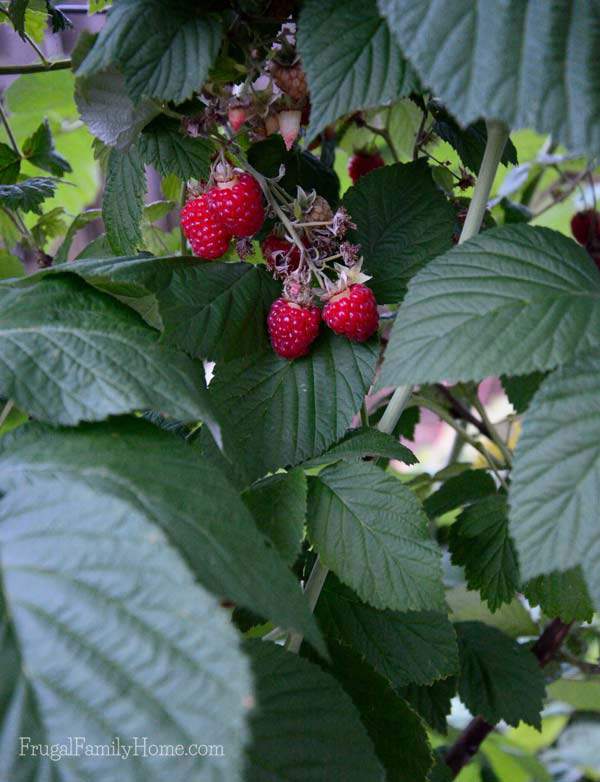 The area under the maple tree had about the same amount of sun as the spot the raspberries had done well in for a few years. So we took the chance and planted them under the tree.
I think the raspberries have been in that spot, under the tree, for two or maybe three years now. They are doing really well. In fact, this year I have been fighting to keep them out of my cold frame.
The raspberries have sent out new canes into my cold frame. Raspberries have a tendency to spread. Not as bad as mint but they do tend to want to spread out. And they love the warmth of the cold frame. 🙁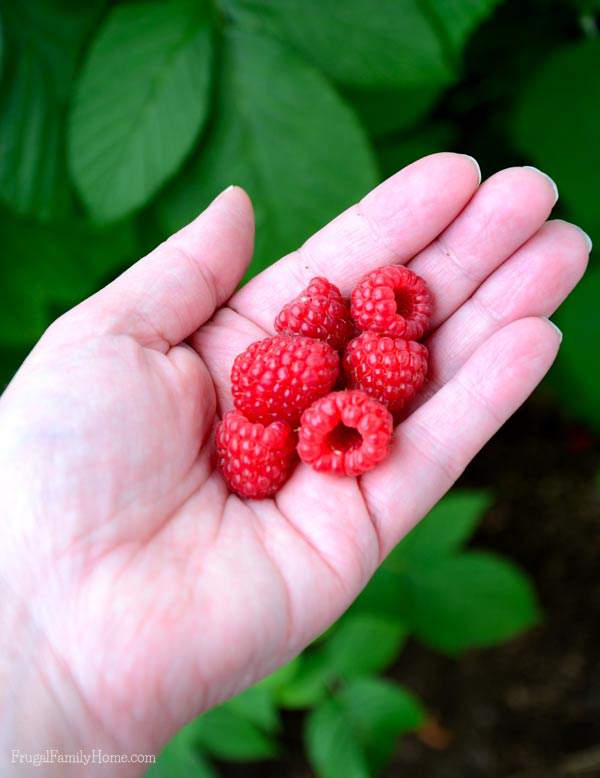 This year we are having quite a nice harvest of raspberries. I think I have picked 5 quarts of berries off of our  five and half foot run of raspberries so far. I think we have about another quart or two of berries left on the plants. Maybe even more.
With all the yummy berries, I'm hoping to get some raspberry freezer jam made soon. Along with some raspberry hand pies too. If I get these tasks done, I'll be sure to share the recipes.
Do you grow raspberries at your house? What are you harvesting out of your own garden now?
[signoff]
Looking for more gardening ideas? Head on over to the gardening page for more gardening ideas and inspiration. 
Get the Companion Plants List
When you join the gardening email list, you'll not only get gardening tips sent to your inbox, you'll also get the companion plants list too.