Spring is finally starting. The other day the temperature actually reached 67 degrees here, the first time since fall. It was so nice.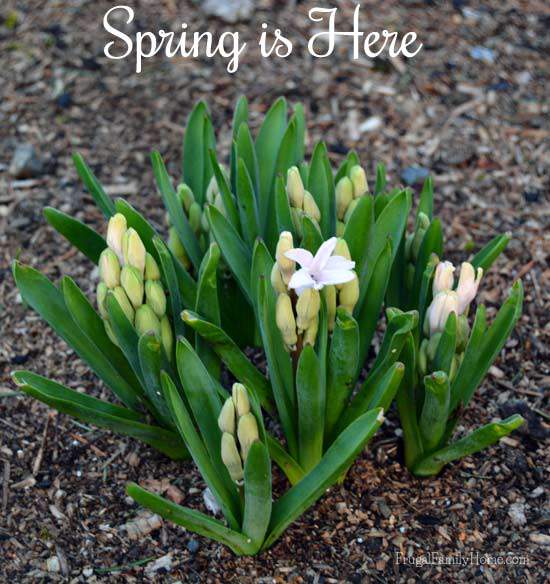 I noticed the other day the rhubarb was starting to come up. I'm hoping to have a good harvest this year. The plants are still small now, but they will be huge soon.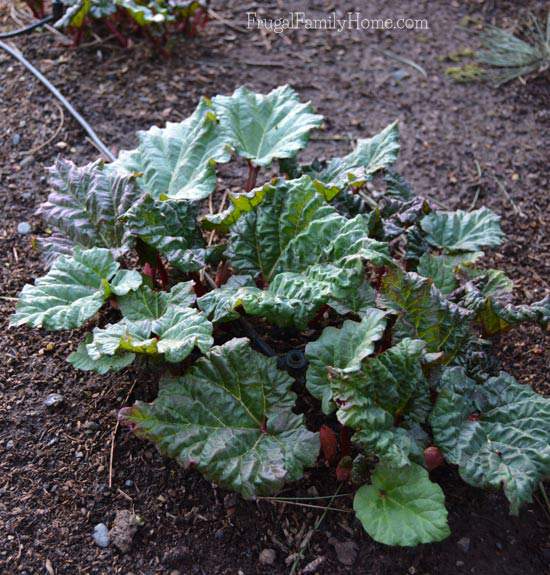 I also saw our Hostas are starting to come up. I was debating whether or not I needed to divide my Hostas in the pots. I decided to leave them for this year but next year they will definitely need to be divided. I will have to find a spot them.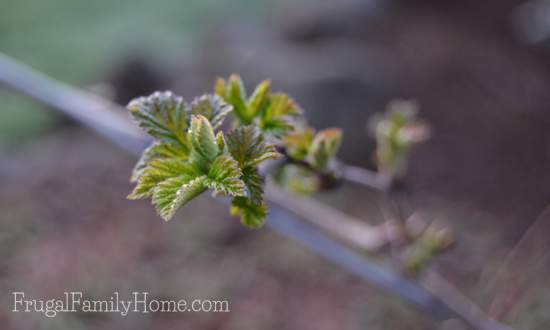 Our raspberries are just starting to get leaves on the stems. We had a huge branch fall out of our tree last month when we had ice and landed on our raspberries but luckily none of them were damaged.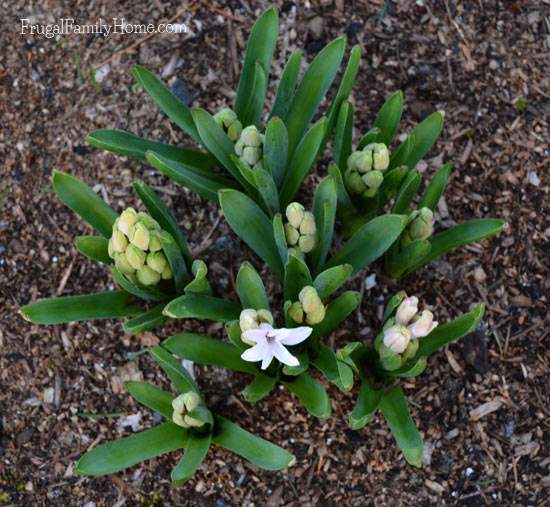 We have a few flowers coming up from the bulbs that are planted in the flower beds. I'm not sure what kind of flower this is since the family before us actually planted them. They are really fragrant and very pretty when they get into full bloom.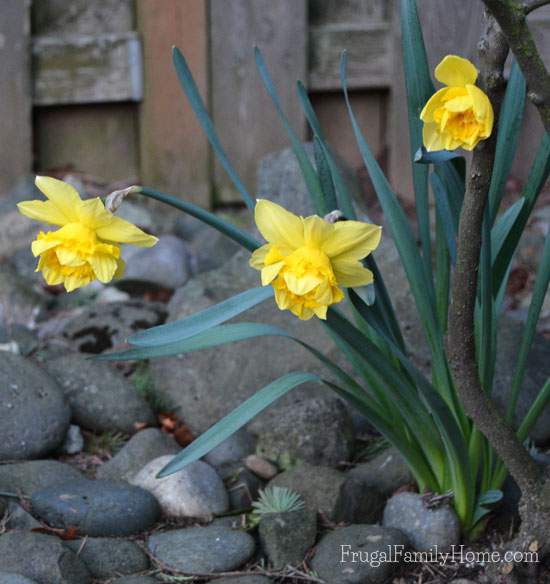 Our Daffodils are in full bloom now and I love to see them up. They are always the first flower to arrive in our garden each year.
What's growing in your garden this month?
Get the Companion Plants List
When you join the gardening email list, you'll not only get gardening tips sent to your inbox, you'll also get the companion plants list too.