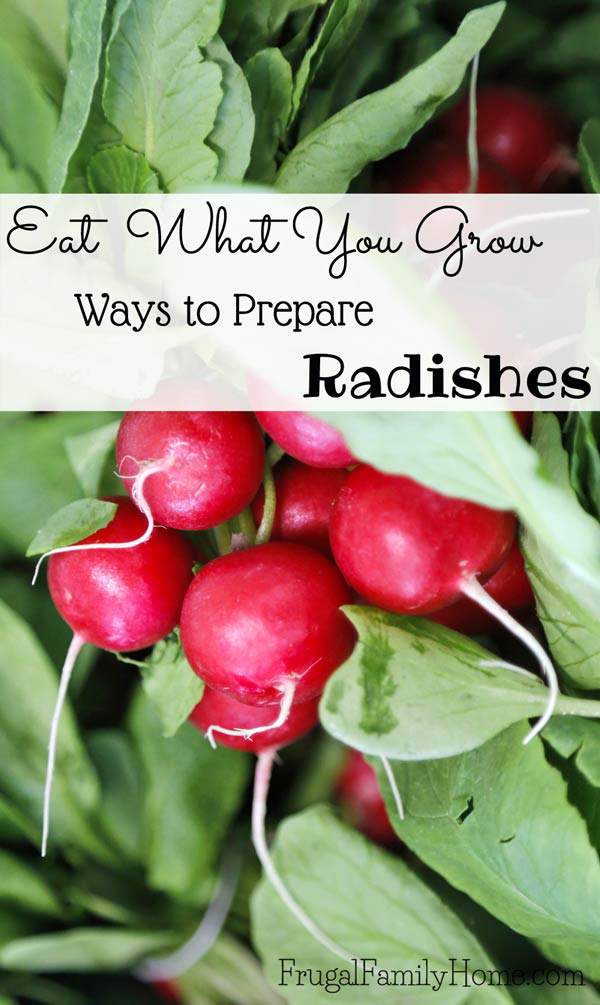 This week I was able to harvest some radishes from our garden. If your kids would like to grow some vegetables radishes can be very rewarding for them. They grow fairly easily. They can be planted in a medium-sized pot. They grow rather fast also. So the kids don't have to wait so long to get results from their labor.
Here are our radishes we harvested. I grow two kinds french breakfast and sparkler radishes.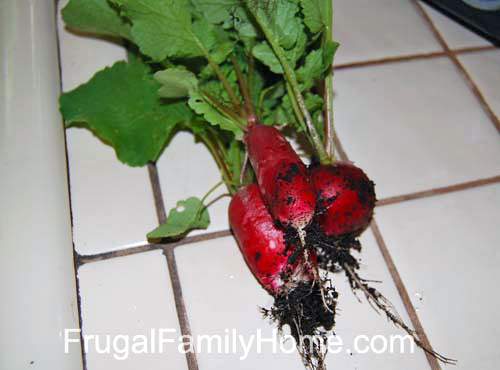 Most of the time we just eat these on salads. The ones we grow have more flavor than the ones from the store. So what else can you make with this vegetable? Here are a few recipes to give a try. I am looking forward to trying some new recipes this year with our radishes.
Buttery Shrimp with Radish Pasta I have made this recipe before an it was really good.
Grilled Radishes Looks like a great summer recipe.
I have found with my kids they are more willing to try new foods if they helped to grow them and help to prepare the food. So if you have picky eaters you might give a new food a try by growing some at home or if you don't have a garden have the kids helps with the meal prep. They may just find a new food they love.
[signoff]
Get the Companion Plants List
When you join the gardening email list, you'll not only get gardening tips sent to your inbox, you'll also get the companion plants list too.