If you are like me and have quite a few green tomatoes still sitting in the garden but don't want to see them go to waste, here's how I ripen them inside. One year I had so many green tomatoes from the garden I ended up with fresh tomatoes until January.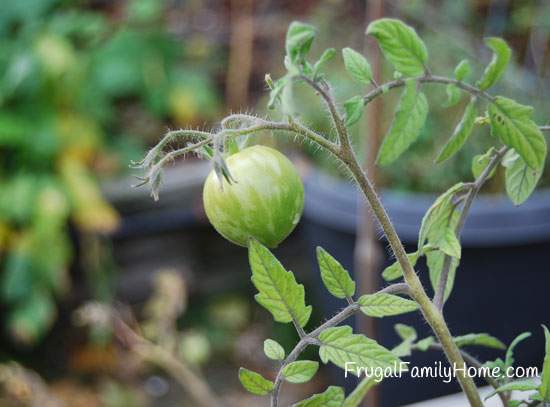 When harvesting green tomatoes to ripen them inside it is best to pick them with a little of the stem attached. It helps them to ripen better. I don't know why but it does.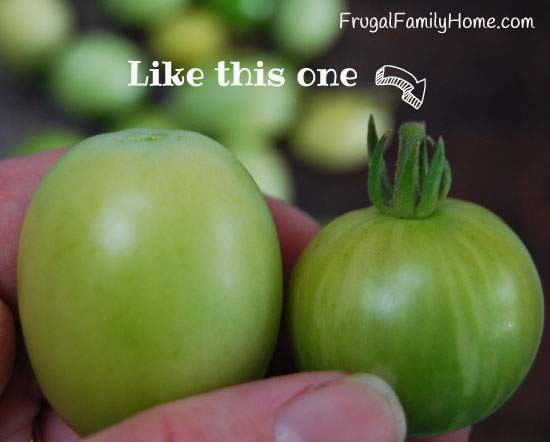 I have also noticed over the years of using this technique it is best to pick tomatoes that are slightly yellowed in color and not totally green. The slightly yellowed tomatoes tend to ripen better when wrapped up than the very green ones. I usually leave the very green ones on the vine just a day or two longer and they will usually yellow some.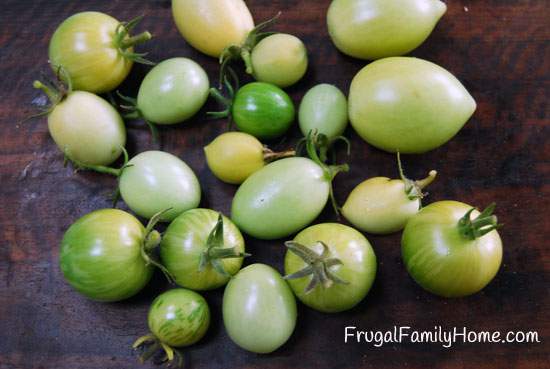 I take each green tomato and wrap it a piece of newspaper snuggly. Then I place them in a single layer in a cardboard box and I store them in a cool area in my home.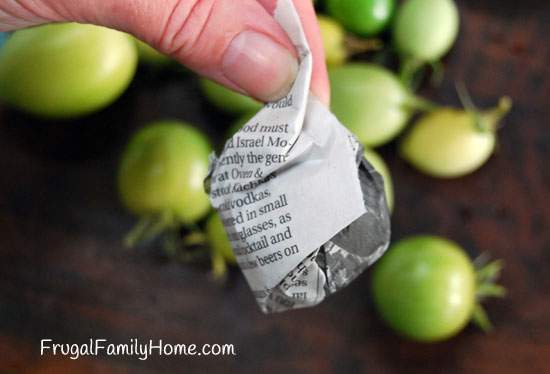 Most of them will eventually turn red and ripen. I have had a few that just never do but most will ripen just fine. It's great to be able to enjoy some fresh tomatoes from the garden just a little longer into the fall weather.
Have you ever tried ripening green tomatoes indoors before?
[signoff]
Looking for more gardening ideas? Head on over to the gardening page for more gardening ideas and inspiration. 
This post is linked up at Tuesday Garden Party hosted by An Oregon Cottage.
Get the Companion Plants List
When you join the gardening email list, you'll not only get gardening tips sent to your inbox, you'll also get the companion plants list too.