How to use succession planting to extend your growing season and your harvest in your backyard garden.
Do you have a smaller garden like me? If you do, you'll want to make the most of your limited gardening space. Planting like you have a huge garden doesn't work that well.
But with these succession planting tips, you can make the most of the space that you do have.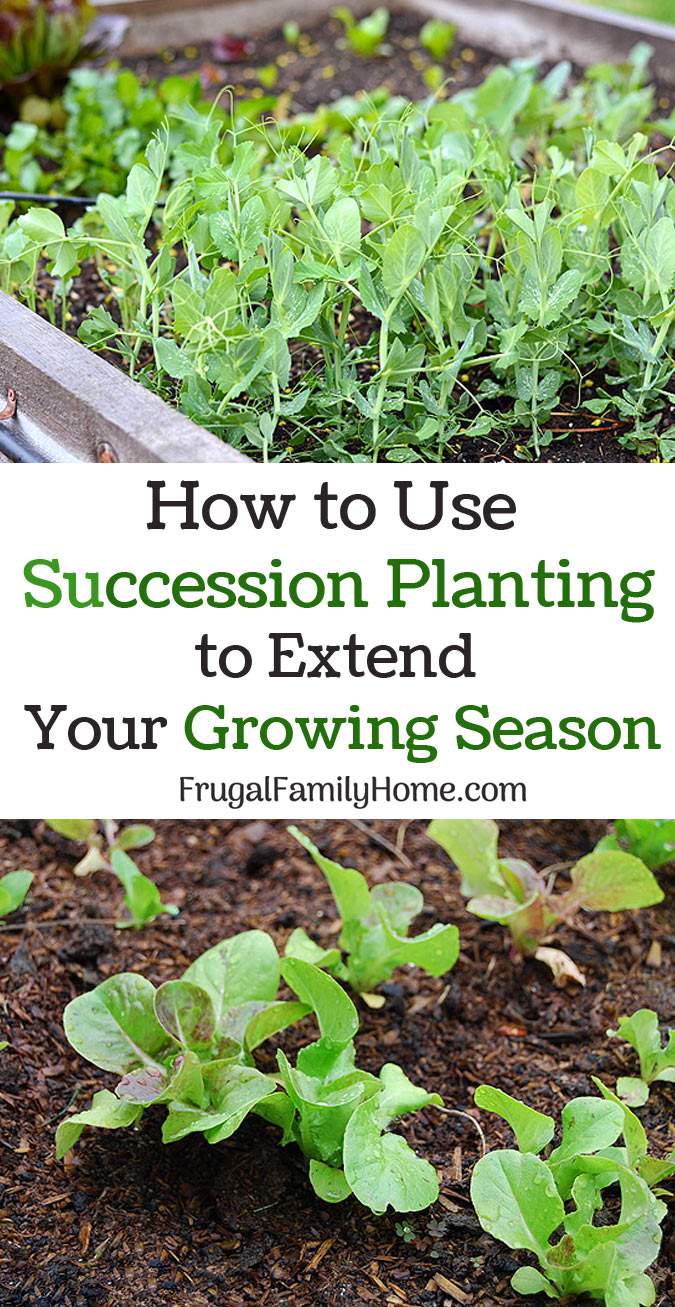 Below you'll find my best tips for succession planting in your garden so you can make the most of the gardening space you have.
Plus if you scroll all the way to the bottom of this post you can see what great gardening tips and tools the other Tuesdays in the Garden bloggers have to share.
Succession Planting Tips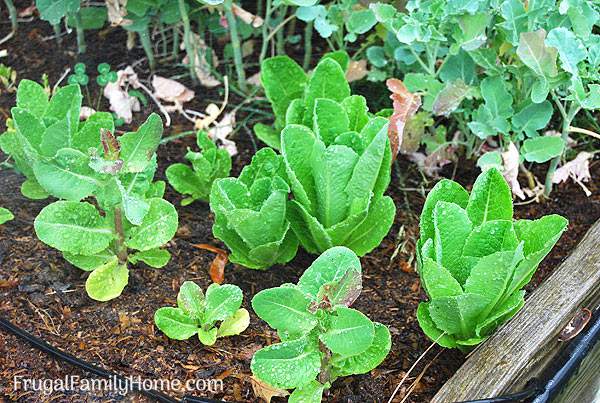 Plant What you Can Consume
I tell myself every year I'm not going to plant so much lettuce. We love salads but I always end up over planting lettuce in our garden and then it bolts and ends up in the compost bin.
It's better to plant a few lettuce plants or seeds in an area of the garden and then wait a week and plant a few more again. Then a week or ten days and plant a few more.
By spacing out the plantings, you'll have lettuce ready for harvest a lot longer, instead of a bunch of lettuce ready to harvest at one time.
Recycle Your Garden Space
As the plants start to expire, pull them and plant a new crop. Crops like lettuce and spinach will only grow so long and then bolt. Harvest them before they bolt and use that space to plan something new.
Be sure to break up the soil a little, add some fertilizer or compost and then replant.
Plant Two Crops Instead of Just One
If you live in a milder climate like I do in zone 8 you can plan ahead to do a second planting in the late summer or fall.
Cool weather crops like lettuce, beets, spinach, swiss chard, and kale can be planted early in the spring and then planted again late in the summer.
You'll want to plant them so they have time to mature before the first frost and give them a couple extra weeks since if you are in the north, like me, they might need a little extra time to grow.
If you'll be planting peas be sure to plant the bush variety instead of the pole variety. The bush variety matures faster and the peas don't do well with summer heat.
This past year I planted sugar snap bush peas in September and we had a small harvest of peas right before the freezing weather came. It wasn't a huge harvest but we did get a couple of meals out of them.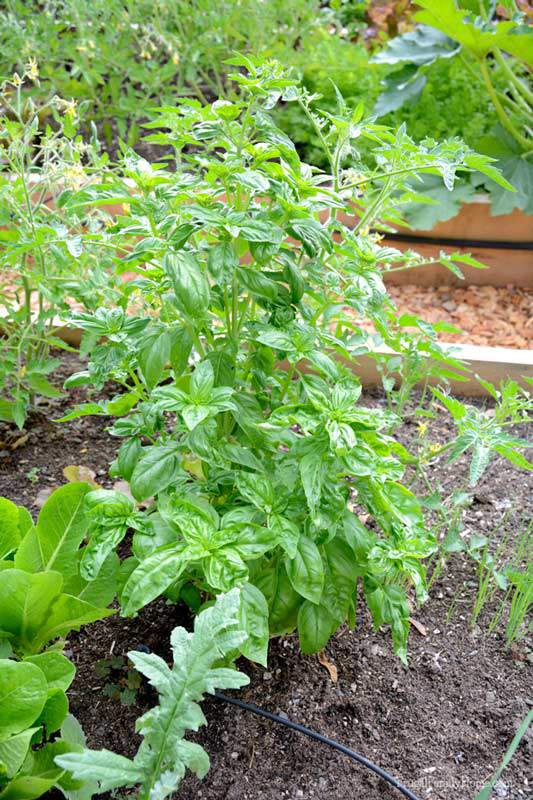 Succession Planting to Extend Your Garden Space
We have limited garden space at our home. We live on an average city lot but have a nice south-facing side yard that is perfect for our garden space.
We put in four 11 by 4 raised garden beds to grow in. One bed is fully covered with strawberries and the other three are open for vegetables.
Because our gardening space is limited, we need to maximize the area. We use square foot planting to grow as much as we can in the space we have.
But I also plant to use the space around warm weather plants for cooler weather plants until they get bigger.
I'll plant my tomatoes but then add 2-4 lettuce plants around the tomatoes. As the tomatoes grow the lettuce will be harvested and removed. Allowing for the tomatoes to grow up and spread out as needed.
As we get later in the season, and the tomato plants are getting close to being spent. I'll plant a few lettuce plants around the tomatoes.
The tomatoes will shade the lettuce from the summer heat and when the tomato plants are removed the lettuce will have room to mature into the cooler fall months.
With a little planning, you can use succession planting to keep your harvest to the right amount at the right time. You can grow more than one crop per garden season and you can use your garden space as efficiently as possible.
If you need a way to track your garden progress and be able to track what's growing and when to plant. Take a look at the garden planner. It a printable planner that has many pages to track what going well, when to plant, and more. Plus since it printable, you can print a new copy year after year.
Tuesdays in the Garden
This week the Tuesday in the Garden bloggers are sharing their favorite gardening tips and tools. To see what they have to share click on the links or the photos below.
Diane's shared her 5 tips for pollinator garden success. Michelle has a printable garden planting guide. Jami shared her vegetable garden checklist. Patti's has tips for creating beautiful hanging planters. Angie has 5 tips and tricks for creating a window box planter.
Get the Companion Plants List
When you join the gardening email list, you'll not only get gardening tips sent to your inbox, you'll also get the companion plants list too.