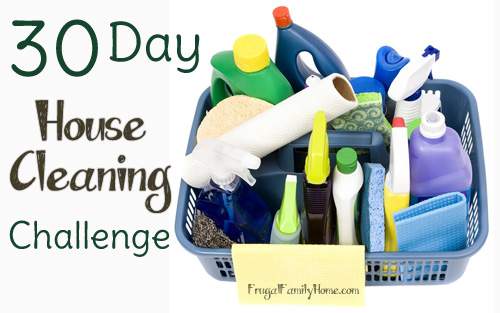 Project One, 30 Day House Cleaning Challenge
Are you ready to get your house clean? Today is the first day of the challenge and today's task is to surface clean the living room and the kitchen. Here is my plan for today,
Pick up all the stray items out of my living room and kitchen and return them to their rightful homes.

Grab 7 items to donate or throw away. (great way to get some decluttering in while you clean)
Wipe down the countertop in the kitchen and mop the kitchen floor.
Dust and vacuum the living room.
Now that doesn't sound too bad to me. Does it to you? Get going on your cleaning (if you are joining in) and check back later today and I will share with you the good, the bad and the ugly pictures of how my cleaning went.
Happy Cleaning!
[signoff]