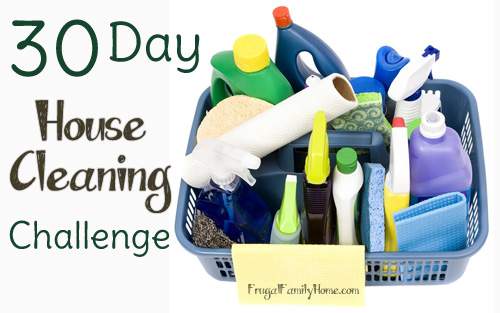 Project #15 Back to the Living Room and Kitchen,
If you are like me I like to take the weekends off from cleaning so by Monday our living room and kitchen could use a quick clean up. So that is the task for today. If you haven't been joining in on these cleaning challenges, today is a great day to start. 🙂 I'm following along with Crystal from Money Saving Mom using this list. Just jump right in and join us.
My cleaning tasks for today are,
Pick up any stray items and put them away

Dust the living room
Vacuum the living room and entryway and kitchen
Clean kitchen counters
Clear any clutter off the kitchen counters
Mop the kitchen floor
Clean under sink
What is your cleaning plan for today?
[signoff]