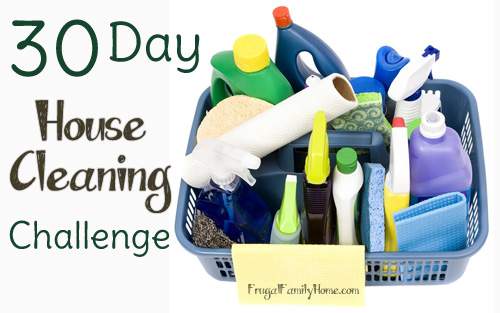 Project #17 Update on cleaning all those touchy things,
Right away this morning I employed the kids to help me with this task of ridding our house of germs. I gave the kids the assignment of working in their rooms and the rest of the upstairs while I worked on the downstairs and the main floor. As I suspected it only took us about 10 minutes to get the whole house done.
We also didn't speed dial anyone while cleaning the phones. I took a few pictures which I know are going to be really exciting for all of you to see me wiping down things. 🙂  I also got a few pictures of my kids cleaning too.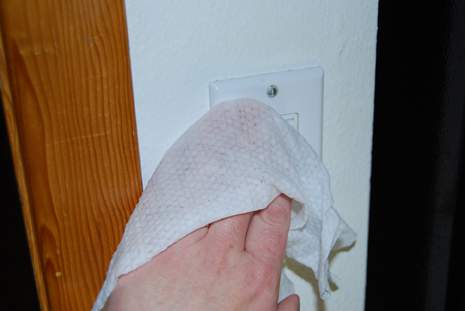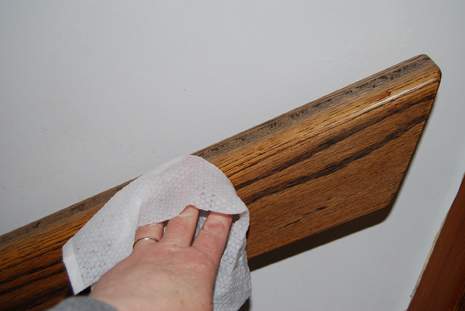 Now onto the better photos with my kids in them,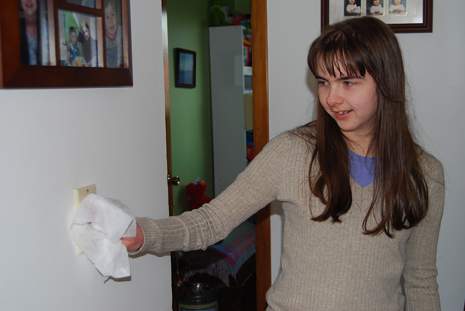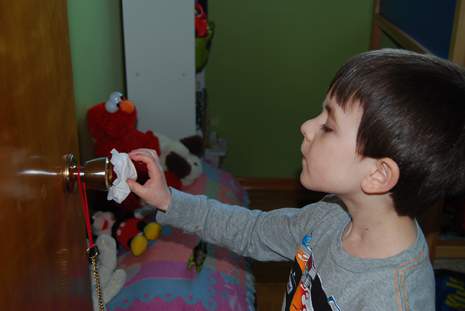 My son was very focused on his cleaning as you can see from this photo. He not only wiped down his door knob and light switch but went on to wipe down all the knobs on his dresser, the top of the dresser and everything else in his room. He is such a cleaning trooper. 🙂
How did your cleaning go today? 
[signoff]