Project #23 Update,
Today I recruited my kids to help with the vacuuming of the whole house. We have a stick broom vacuum and a Kirby vacuum so we got both of them out today and went to work. My son vacuumed the kitchen, while my daughter vacuumed the living room. Then I took a vacuum on the next room to give one of the kids a break. In no time the whole house was vacuumed.
Here's a few pictures of the kids helping,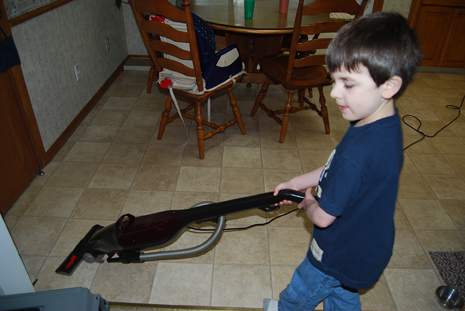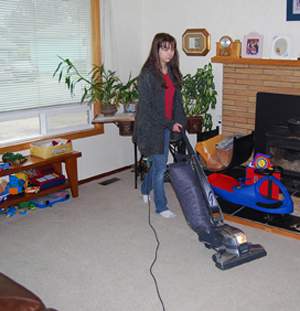 How did you do on your cleaning? Were you able to get the whole house vacuumed today?
[signoff]