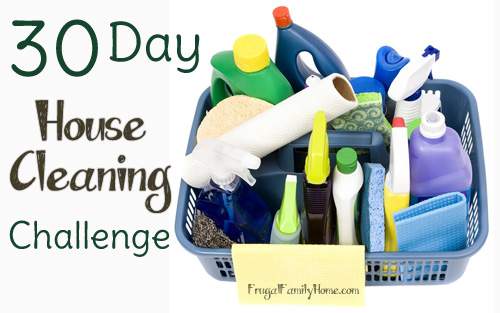 Update Project #24
My linen closet is not only the home of my sheets and other linens but it also houses my stockpile of shampoo, conditioner, lightbulbs, soap, toothpaste and the like. So here is what I started with today.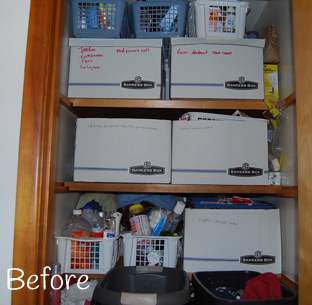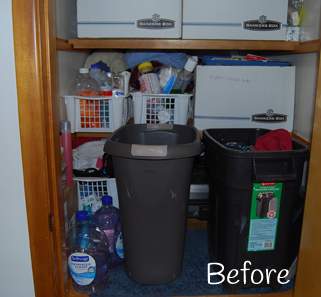 This closet also houses our dirty laundry baskets too.
So I took the laundry baskets out and the other plastic baskets too and found my sheets to be looking pretty bad all bunched up in the back.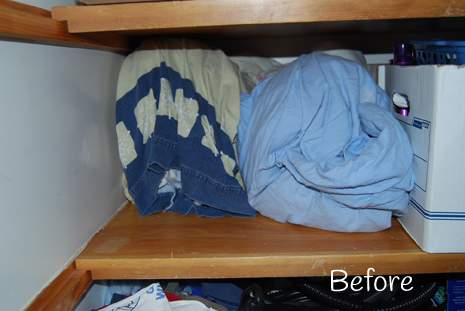 So I took them out and refolded them. I like to store the sheets inside the pillowcase to keep them altogether and it usually works really well to keep them looking nice too. I say usually because as you can see it didn't work this time.
Here's the baskets with all the soap, make up and hand sanitizer all organized. Yes I do have quite a bit of soap on hand at the moment I found a great sale with coupons that I just couldn't pass up.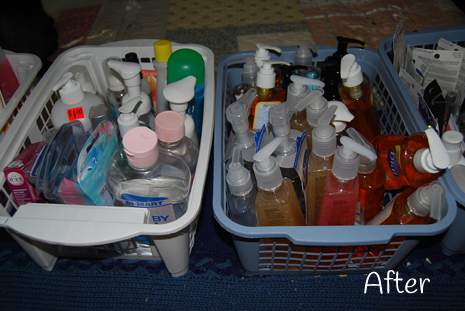 And here is the final look at the linen closet. I didn't have to go through the boxes as I had just organized them recently and it is so nice having everything tucked away in boxes until I need them. I would really like to switch over to Rubbermaid containers but I haven't found any the same dimension as the banker boxes. The banker boxes fit so nicely and when they eventually wear out I can recycle them. Plus I got them for free after  rewards at Staples a long time ago.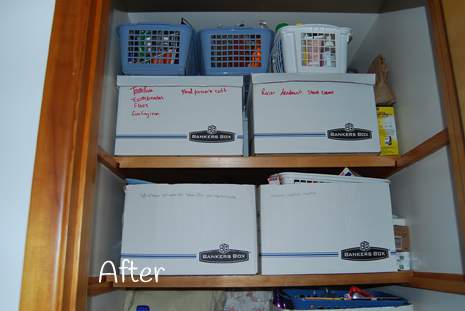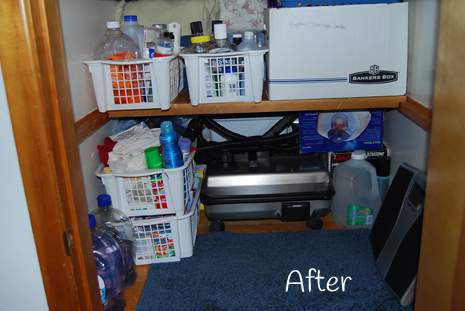 I am glad to have the rags folded and back into their basket. They were falling out before and making a mess, that's so much better.
What cleaning did you do today?
[signoff]