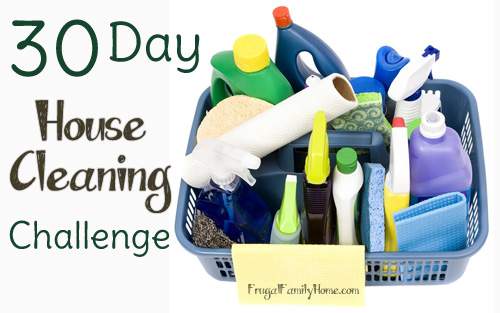 Project #9 Surface Clean the Bedrooms,
Today task on the list is to surface clean the bedrooms. Since I took two days last week to clean all of our bedrooms last week, this task should be an easier one today. So if your bedroom or bedrooms need quite a bit of cleaning you might just pick one to work on today to make the task more manageable.
Here's my cleaning plan for today,
clean the closet mirror doors (they already have fingerprints again)

I just vacuumed yesterday so no need to vacuum today 🙂
Pick up and put away anything that is out of place
Dust everything in the room including on top of the door frame and picture frames
I think that is all the tasks I need to do to make the bedroom look so much better. I will be working in the master bedroom and the kid's rooms today. I am hoping to get it all done in 20 minutes come back later today to see how I did.
Happy Cleaning,
[signoff]