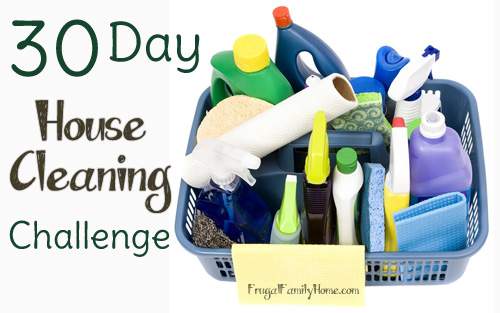 Projects #19-21 Clean Entryway, Sweep Garage, Car or Surface Clean the Living Room and Kitchen or Surface clean the Bathrooms
Since it is friday there are a few tasks to choose from, since I don't do the cleaning challenge over the weekend. So considering what I have to choose from I think I will just pick the ones that need the most help.
Our garage and cars are clean. My husband is great about keep the cars and the garage all nice and clean. 🙂 So I decided to do a quick clean in the kitchen, living room and the bathrooms along with clearing off the piano in the entryway.
Here's my cleaning plan for today,
Clear off the clutter from the piano and bench

Dust the piano and the door
Straighten up the entryway closet
Wipe off the kitchen counters and wipe out the sink
Clear the counters of any items that don't belong
Wipe down the counter and sink in the bathroom
Wipe off the bathroom mirror
Pick up the toys in the living room and vacuum
I am hoping to get all of the tasks done in about an hour. I think with the kids help we can do it.
What is your cleaning plan for today?
[signoff]