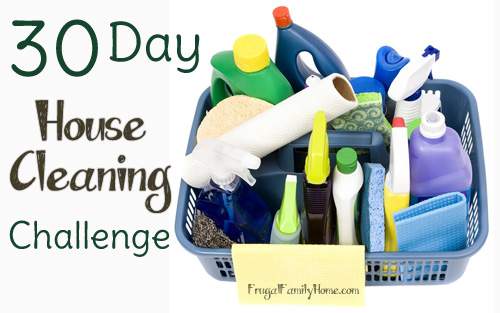 Projects #26 to #28 Deep Clean the Kitchen, Surface Clean the Bathroom or Surface Clean the Bedrooms
Since today is friday and I take the weekends off from the challenge I had a choice of tasks to work on. I just cleaned the kitchen yesterday and with my decluttering of the kitchen just a couple of months ago the kitchen is really looking good. But the bathroom I haven't cleaned in almost a week now. It really needs some help and the bedrooms could use a quick pick up too. So that narrows it down to the bathroom and the bedrooms today.
Here are the tasks I will be taking on,
Clear the counter clutter off the counter in the bathroom

Clean the mirror
Clean the sink and countertops
Clean the toilet
Mop the floor in the bathroom
Do a quick pick up in the bedrooms
I am hoping to be done in about 20 minutes today.
What's on your cleaning agenda for today?
[signoff]