Day 2
Martha Challenge was to clean my dresser drawers and to clean the top of the dresser.
Since my dresser is under my bed because we have drawers build into the bed frame I did not have anything on top to clean off. So I tackled the drawers.
Before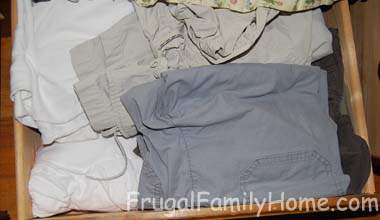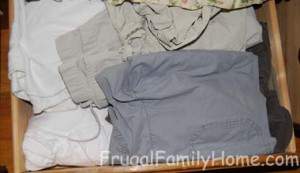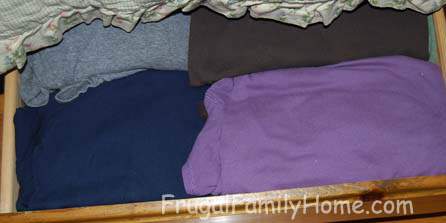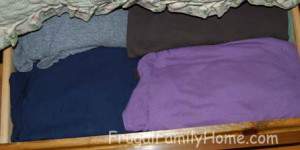 The drawers were not too messy. I had to re-fold a few items and organize all of the items but since I had already gone through these drawers not long ago there wasn't anything to purge.
After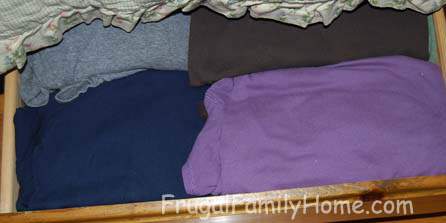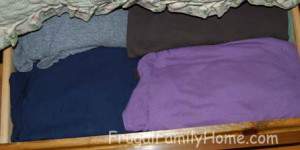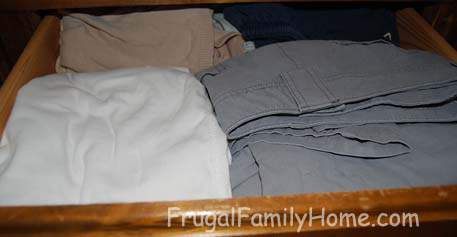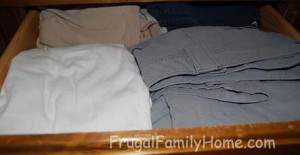 Now they are all clean and neat. I also had the kids help me to vacuum and dust the house today. So our home is looking really nice.
Mary Challenge was to spend time with Jesus. Read over Psalm 119 pick out a verse that spoke to me. Then make a plan to spend time with God each day.
My Thoughts
I have to admit I am very bad about taking the time to get quite. To sit down and be still and read God's word. It is not that I don't want to. I do feel that when I take the time to sit and meditate on God's word I reap many benefits from this activity. My spirits are lifted and even if my day doesn't go well I can cope with what comes better.
My Plan to Change
I am going to make a definite effort to spend even just 10 minutes reading my Bible each day. I will do this during my kids quite time each day.
The verses that spoke to me were these:
I have told of my ways, and You have answered me;
Teach me Your statutes.
Make me understand the way of Your precepts,
So I will meditate on Your wonders
My soul weeps because of grief;
Strengthen me according to Your word.
Remove the false way from me,
And graciously grant me Your law.
I have chosen the faithful way;
I have placed Your ordinances before me.
Psalm 119:26-30
The Challenges I will be working on today are
Mary Challenge To make a priority list with All of Life is Worship to God at the top and my prioritys listed horizontally underneath it. Place this priority list where I can see it often.
Martha Challenge To clean under the bed. I did this about 6 months ago but I am sure it needs to be cleaned again. Where does all that dust come from?
[signoff]