Day 13 The Reboot
Martha Challenge: Start in the kitchen with one task today. I picked to get the paper clutter under control by my phone in the kitchen. I had some recipes I had printed out, along with some sales fliers from the stores and a few other items that just needed to be thrown out or put away.
Here is what I did
Before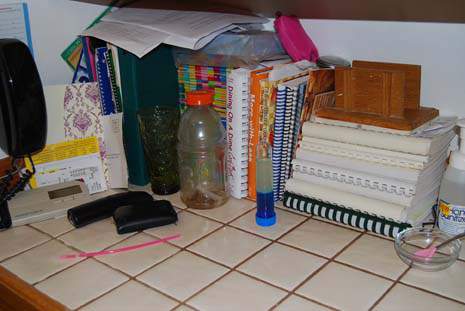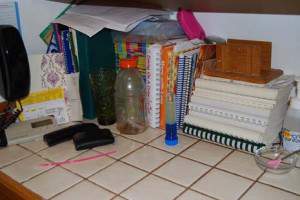 After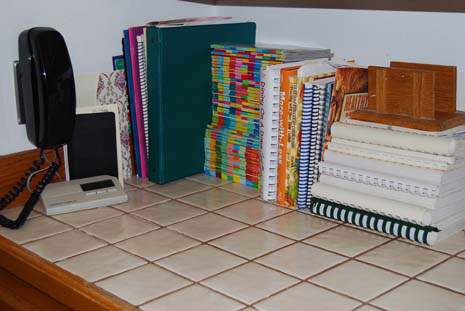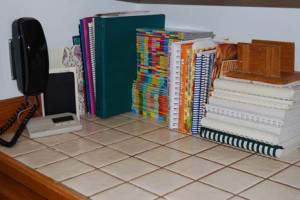 Now that looks so much better. I am really happy to have that area cleaned up. Eventually I will have a bookshelf in our family room to store my cookbooks but for now this will have to do.
Mary Challenge Read Hebrews 10:14 and meditate on it. Ask God to show me what it means for me to be perfect/complete in Christ.
"For by a single offering he has perfected for all time those who are being sanctified." Hebrews 10:14
My thoughts
I really thought about his verse often. Thinking I am already perfected in Christ is something I have not thought of. He has already done the work and as I go through the sanctification process I am changed more like Jesus.
With that in mind I find my efforts in everyday life while not perfect by any means, are my part of my process to become more like Him. I need to choose to do the right thing, think the right thing and seek the right way. It is an ongoing process as I proceed through my life. So I need to embrace those things I am not good at and seek grace when I fall short. I am not a hostage to my personality or my disposition, I can overcome this tendencies. By being willing to do things that don't come naturally to me is the way I can learn, change and become a better person.
The Challenges I will be doing today
Day 14 The Reboot
Mary Challenge Nothing posted yet by Sarah Mae I will update here when it is posted.
Martha Challenge Cleaning the toaster oven and the microwave oven today as part  of my continued cleaning in the kitchen.