Day 6
Share Your Why
Martha Challenge was to survey the other bedrooms in my home. Then to pick out 5 tasks one for each day this week.
I picked the spare bedroom as my first task to do. With all the organizing and purging of items with this series and the 4 Weeks to a More Organized Home series. I had some items to donate. So I gathered them all up and took an inventory of what was being donated. I then put them in the garage to load into the car when I did my errands, which was last night. So here is what I started with in the spare bedroom.
Before: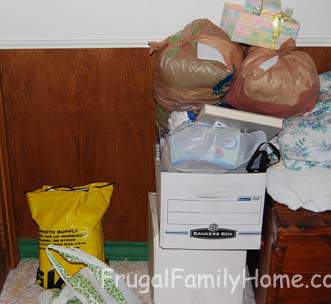 After :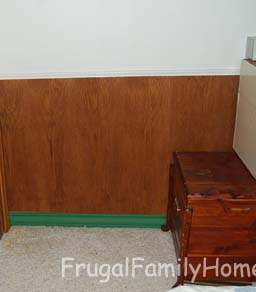 I have been looking at those items for a while and just kept forgetting they were there when we would go out. So it was about time they went and now it is done. I am so happy.
Mary Challenge was to tell why you clean.
I clean because if I don't I feel really disorganized. I did not really notice how being disorganized and having clutter made me feel until I started to get rid of the clutter in the 4 Weeks to a More Organized Home series. I like having things in their own place and to get  rid of items we no longer use or want. By doing the cleaning my house feel fresh and clean. Which really makes me happy and my family happy.
Today I will be working on
Mary Challenge Play with the kids before I start cleaning. Also part of this challenge was to set realistic goals for this week so not to get overwhelmed.
Martha Challenge Today the kids and myself will be working on my daughters closet. Getting rid of any clothes she no longer wears or has outgrown along with some organizing.
If you just found this series with Sarah Mae you can join in now, if you like. I am really enjoying these challenges and I hope you join in too.
[signoff]